Dirty Dozen with Blaine Blackwell.
The second racer to take part in our brand new Dirty Dozen feature, which fires twelve mixed questions at a range of Off-Road racers, is top British Minibike racer Blaine Blackwell.
Feature image courtesy of Harry Lessman – Picturebike
Blaine had a great 2019, finishing third in the Pro 160cc class of the Minibike World Championship and second in the British Minibike Championships as well as finishing 47th in the Weston Beach Race on his YZ125. He is set for a huge 2020 too, having been announced as the new importer of the Bucci brand of premium Minibikes through his 7-One Racing company.
So let's dive into the questions…
Dirt Hub: Do you have a Pre-Race Playlist you listen too, and if so name a couple of tracks that are on it?
Blaine: Whatever is on radio 1 really, usually something gets stuck in my head for the next Moto.
DH: When was the last time you cried?
Blaine: Probably when I smashed my new Bell helmet within 2 laps of wearing it!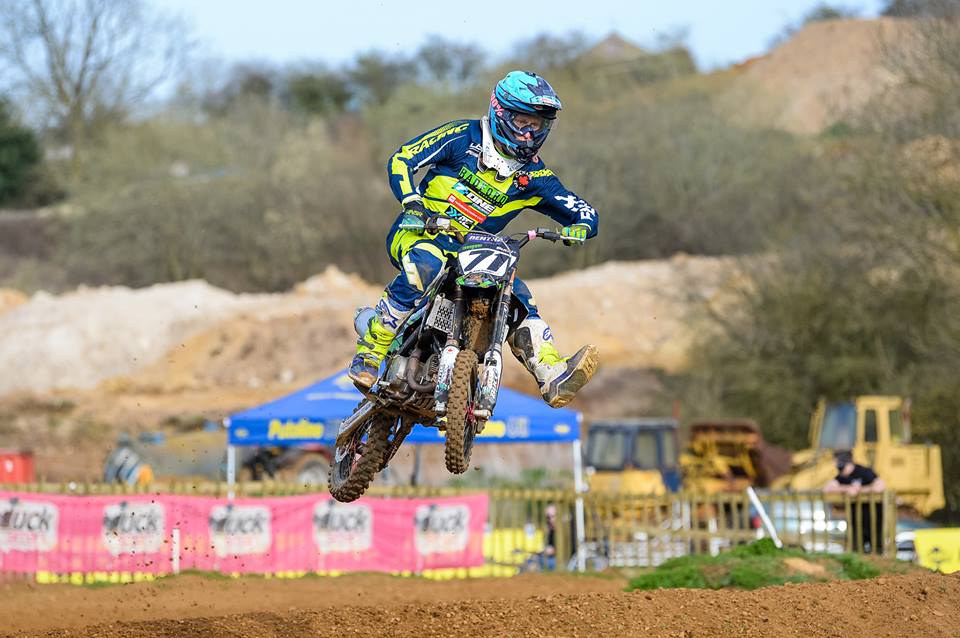 DH: What is your favourite inspirational quote?
Blaine: Mixing gas and hauling ass (Ronnie Mac)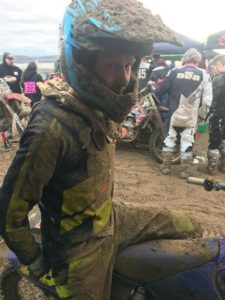 DH: Do you have any weird suspicions or pre-race rituals?
Blaine: Not really but I just get fidgety and keep moving my goggles about.
DH: What drives you most to get up in the morning and go training?
Blaine: Race results, not really sure just always had a passion for it!
DH: If you didn't race what sport would you play?
Blaine: Would most likely still be 2 wheels, downhill!
DH: What is your biggest Phobia?
Blaine: Not having any money for a few beers 😂
DH: Who is your biggest sporting idol and why?
Blaine: My Idol would be Loic Bruni (Downhill rider) just so passionate about his racing and puts so much effort in to be number 1.
DH: Where do you see yourself in five years time?
Blaine: Running a successful dealership with a rider at the top!
DH: What is your all-time favourite movie?
Blaine: Wonder
DH: Who has had the biggest impact on your career?
Blaine: There is too many to list so many people have helped me through the years and made such a difference.
DH: What is your philosophy on life?
Blaine: Never thought of one really just take every day as it comes