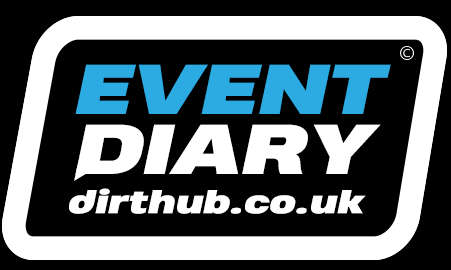 Whats happening and where in 2020.
For event diary per category click your chosen sport below:
Please be aware events, venues, and dates change all of the time and so does the weather so please always check with the event organiser via their website or social media to check the meeting is still on.  Link's to each club website are provided.
**With things changing all of the time due to Covid-19 and with each event organiser having special regulations you need to abide by please check with the event organisers before you go to any event and make sure you book your space online**
Culham - OX14 3DT

The Hampshire Motocross club host a round of their Winter Series

Championship open to Members but Non Members can enter.

Groups will be Adult A, B and C Plus Big and Small Wheel combined. The Vets and Rookies will be within the other classes but will be scored separately.

Transponder Hire is available for £10.

To enter and for more info http://www.hampshire-motocross-club.co.uk/

West Meon - GU29 9DH

The Hampshire Motocross club host a round of their Winter Series

Championship open to Members but Non Members can enter.

Groups will be Adult A, B and C Plus Big and Small Wheel combined. The Vets and Rookies will be within the other classes but will be scored separately.

Transponder Hire is available for £10.

To enter and for more info http://www.hampshire-motocross-club.co.uk/

West Meon - GU29 9DH

The Hampshire Motocross club host a round of their Winter Series

Championship open to Members but Non Members can enter.

Groups will be Adult A, B and C Plus Big and Small Wheel combined. The Vets and Rookies will be within the other classes but will be scored separately.

Transponder Hire is available for £10.

To enter and for more info http://www.hampshire-motocross-club.co.uk/

West Meon - GU29 9DH

The Hampshire Motocross club host a round of their Winter Series

Championship open to Members but Non Members can enter.

Groups will be Adult A, B and C Plus Big and Small Wheel combined. The Vets and Rookies will be within the other classes but will be scored separately.

Transponder Hire is available for £10.

To enter and for more info http://www.hampshire-motocross-club.co.uk/

Minchinhampton - GL6 8HS

The Corsham SSC host a round of their Club Championship.

The club caters for Autos to Adults and Vets.

For more info go to https://www.facebook.com/groups/1717648865148565/

Rogershill Raceway, Bere Regis, Dorset - DT2 7HN

Ashby Puerorum, Horncastle - LN9 6QU

The Lincolnshire Enduro club host a round of their Club Championship.

The club have classes to cater for all abilities and their races have a variety of formats to keep things fresh throughout the year.

For more info go to https://lincolnshireenduro.wixsite.com/lec2016

English Bickner - GL16 7PH

Venue TBC

ScotMX host a round of the Scottish Motocross Championship.

This series caters for Youth and Adult racers.

For more info follow the ScotMX facebook page, or for further details please contact them via www.ScotMX.com.

Fatcat Motoparc - DN3 3EH

The Acerbis Amateur Nationals stage a round of their 2021 Motocross Championship

The classes they run are

MX1
MX2
125 2 Stroke
250 2 Stroke
Junior Open (Clubman class)
Vets Over 40's
Vets Over 50's

For more info go to Facebook page https://www.facebook.com/AcerbisNationals/

North Nibley - GL11 6DL

The UK EVO MX series run a round of their 2021 championship

The classes include:

125 Evo
250 Evo
500 Evo
Evo Vets Over 45
Twinshock Over 50/Under 50
Super Evo Under 45/Over 45
Modern 2 Stroke Under 50/Over 50
4 Stroke Twinshock

For more information call 07977 944636 or visit https://www.ukevomx.com/

Venue TBC

The Dragon Quad Racing club host a round of their British Quad XC Championship for Mini Quads up to 4x4 and Farm Quads.

For more info go to https://www.dqracing.co.uk/

Rogershill Raceway, Bere Regis, Dorset - DT2 7HN

North Willingham

The Lincolnshire Enduro club host a round of their Club Championship.

The club have classes to cater for all abilities and their races have a variety of formats to keep things fresh throughout the year.

For more info go to https://lincolnshireenduro.wixsite.com/lec2016

Bushton Motocross Track - SN4 7PY

Owlesbury, Winchester - SO21 1JJ

Grasstrack Banter Promotions are delighted to announce our first meeting – Bantasia 1 – will take place on Sunday 18th April 2021, owing to any Government guidelines and ACU/FIME restrictions.

The classes that will be running are as follows:

'Elite' 500cc Solos – Invite Only

All Youth Classes

GT140s

250cc Solos

500cc Solos – Open

Old & New Sidecars

1000cc Right Hand Sidecars

The 'Elite' Class is for 8 invited 500cc Solos who will compete over 4 point scoring legs. The top 4 point scoring riders from the 'Elite' Class will go into the end of day 'Ultimate Final' where they will race against the top 4 from the Open 500cc Solo Class Final. With top prize money on offer for both the Elite Class, the 'Ultimate Final' and the Right Hand Sidecars.

The meeting will take place at Whaddon Farm, Owlsebury, Near Winchester and we have already got big plans in place to make this event the best it can be, including food stalls, trade outlets and many more to announce in the coming months.

For more info go to grasstrackbanter.com

Venue TBC

ScotMX host a round of the Scottish Motocross Championship.

This series caters for Youth and Adult racers.

For more info follow the ScotMX facebook page, or for further details please contact them via www.ScotMX.com.

Marshfield Motoparc - SN14 8JG

The UK EVO MX series run a round of their 2021 championship

The classes include:

125 Evo
250 Evo
500 Evo
Evo Vets Over 45
Twinshock Over 50/Under 50
Super Evo Under 45/Over 45
Modern 2 Stroke Under 50/Over 50
4 Stroke Twinshock

For more information call 07977 944636 or visit https://www.ukevomx.com/

Little Silver, Devon - EX6 7XD

Hawkstone Park - SY4 4NA

The Acerbis Amateur Nationals stage a round of their 2021 Motocross Championship

The classes they run are

MX1
MX2
125 2 Stroke
250 2 Stroke
Junior Open (Clubman class)
Vets Over 40's
Vets Over 50's

For more info go to Facebook page https://www.facebook.com/AcerbisNationals/

Cusses Gorse, Salisbury - SP4 6JW

Bushton Motocross Track - SN4 7PY

Boraston - WR15 8NB

The Teme Valley club are hosting a round of the AMCA British Motocross Championship.

Marshfield Motoparc - SN14 8JG

Venue TBC

The Dragon Quad Racing club host a round of their British Quad XC Championship for Mini Quads up to 4x4 and Farm Quads.

For more info go to https://www.dqracing.co.uk/

Ashby Puerorum, Horncastle - LN9 6QU

The Lincolnshire Enduro club host a round of their Club Championship.

The club have classes to cater for all abilities and their races have a variety of formats to keep things fresh throughout the year.

For more info go to https://lincolnshireenduro.wixsite.com/lec2016

Venue TBC

ScotMX host a round of the Scottish Motocross Championship.

This series caters for Youth and Adult racers.

For more info follow the ScotMX facebook page, or for further details please contact them via www.ScotMX.com.

Frocester - GL10 3TP

The UK EVO MX series run a round of their 2021 championship

The classes include:

125 Evo
250 Evo
500 Evo
Evo Vets Over 45
Twinshock Over 50/Under 50
Super Evo Under 45/Over 45
Modern 2 Stroke Under 50/Over 50
4 Stroke Twinshock

For more information call 07977 944636 or visit https://www.ukevomx.com/

Bromsberrow - GL19 3JT

The Wessex club are hosting a round of the AMCA National Championship for Expert, Senior and Junior groups.

https://www.amca.uk.com/

Nymsfield - GL10 3UJ

The Uley club are hosting a round of the AMCA British Motocross Championship.

Warmingham Lane - CW10 0HJ

The Middlewich club are hosting a round of the AMCA British Motocross Championship.

Route 44, Haverigg - LA18 4NB

The Acerbis Amateur Nationals stage a round of their 2021 Motocross Championship

The classes they run are

MX1
MX2
125 2 Stroke
250 2 Stroke
Junior Open (Clubman class)
Vets Over 40's
Vets Over 50's

For more info go to Facebook page https://www.facebook.com/AcerbisNationals/

Bushton Motocross Track - SN4 7PY

Venue TBC

The Dragon Quad Racing club host a round of their British Quad XC Championship for Mini Quads up to 4x4 and Farm Quads.

For more info go to https://www.dqracing.co.uk/

Nymsfield - GL10 3UJ

The UK EVO MX series run a round of their 2021 championship

The classes include:

125 Evo
250 Evo
500 Evo
Evo Vets Over 45
Twinshock Over 50/Under 50
Super Evo Under 45/Over 45
Modern 2 Stroke Under 50/Over 50
4 Stroke Twinshock

For more information call 07977 944636 or visit https://www.ukevomx.com/

Venue TBC

The Central club are hosting a round of the AMCA National Championship for Expert, Senior and Junior groups.

https://www.amca.uk.com/

Cusses Gorse, Salisbury - SP4 6JW

North Willingham

The Lincolnshire Enduro club host a round of their Club Championship.

The club have classes to cater for all abilities and their races have a variety of formats to keep things fresh throughout the year.

For more info go to https://lincolnshireenduro.wixsite.com/lec2016

Norley - WA6 6LJ

The Mid Cheshire club are hosting a round of the AMCA British Motocross Championship.

Venue TBC

The Dragon Quad Racing club host a round of their British Quad XC Championship for Mini Quads up to 4x4 and Farm Quads.

For more info go to https://www.dqracing.co.uk/

Venue TBC

ScotMX host a round of the Scottish Motocross Championship.

This series caters for Youth and Adult racers.

For more info follow the ScotMX facebook page, or for further details please contact them via www.ScotMX.com.

Wroxton - OX15 6EU

The Acerbis Amateur Nationals stage a round of their 2021 Motocross Championship

The classes they run are

MX1
MX2
125 2 Stroke
250 2 Stroke
Junior Open (Clubman class)
Vets Over 40's
Vets Over 50's

For more info go to Facebook page https://www.facebook.com/AcerbisNationals/

Marshfield Motoparc - SN14 8JG

Little Silver, Devon - EX6 7XD

Hawkstone Park - SY4 4NA

The North Area club are hosting a round of the AMCA British Motocross Championship.

Dembleby Heath

The Lincolnshire Enduro club host a round of their Club Championship.

The club have classes to cater for all abilities and their races have a variety of formats to keep things fresh throughout the year.

For more info go to https://lincolnshireenduro.wixsite.com/lec2016

Venue TBC

ScotMX host a round of the Scottish Motocross Championship.

This series caters for Youth and Adult racers.

For more info follow the ScotMX facebook page, or for further details please contact them via www.ScotMX.com.

Wickwar - GL12 8NY

The UK EVO MX series run a round of their 2021 championship

The classes include:

125 Evo
250 Evo
500 Evo
Evo Vets Over 45
Twinshock Over 50/Under 50
Super Evo Under 45/Over 45
Modern 2 Stroke Under 50/Over 50
4 Stroke Twinshock

For more information call 07977 944636 or visit https://www.ukevomx.com/

Venue TBC

The NSNW club are hosting a round of the AMCA National Championship for Expert, Senior and Junior groups.

https://www.amca.uk.com/

Venue TBC

ScotMX host a round of the Scottish Motocross Championship.

This series caters for Youth and Adult racers.

For more info follow the ScotMX facebook page, or for further details please contact them via www.ScotMX.com.

Coleorton

The Coalville club are hosting a round of the AMCA British Motocross Championship.

Pontrilas - HR2 0BG

The Acerbis Amateur Nationals stage a round of their 2021 Motocross Championship

The classes they run are

MX1
MX2
125 2 Stroke
250 2 Stroke
Junior Open (Clubman class)
Vets Over 40's
Vets Over 50's

For more info go to Facebook page https://www.facebook.com/AcerbisNationals/

Venue TBC

The East/Trent club are hosting a round of the AMCA National Championship for Expert, Senior and Junior groups.

https://www.amca.uk.com/

Venue TBC

The Dragon Quad Racing club host a round of their British Quad XC Championship for Mini Quads up to 4x4 and Farm Quads.

For more info go to https://www.dqracing.co.uk/

Little Silver, Devon - EX6 7XD

Bushton Motocross Track - SN4 7PY

Cusses Gorse - SP4 6JW

The Steel Hawk Motorcycle Club run the fourth staging of their "Rock it 'til Sundown" Midweek Motocross Classic, which caters for riders from Auto's up with loads of prizes up for grabs.

For more info go to http://www.steelhawkmc.cc/

Brookthorpe - GL4 0UT

The Cheltenham club are hosting a round of the AMCA British Motocross Championship.

Venue TBC

ScotMX host a round of the Scottish Motocross Championship.

This series caters for Youth and Adult racers.

For more info follow the ScotMX facebook page, or for further details please contact them via www.ScotMX.com.

Farleigh Castle - BA2 7RS

The Acerbis Amateur Nationals stage a round of their 2021 Motocross Championship

The classes they run are

MX1
MX2
125 2 Stroke
250 2 Stroke
Junior Open (Clubman class)
Vets Over 40's
Vets Over 50's

For more info go to Facebook page https://www.facebook.com/AcerbisNationals/

Nymsfield - GL10 3UJ

The Souhern club are hosting a round of the AMCA National Championship for Expert, Senior and Junior groups.

https://www.amca.uk.com/

Long Lane - TF6 6HR

The Wrekin club are hosting a round of the AMCA British Motocross Championship.

Ford Moto Park - SN14 7ET

The UK EVO MX series run a round of their 2021 championship

The classes include:

125 Evo
250 Evo
500 Evo
Evo Vets Over 45
Twinshock Over 50/Under 50
Super Evo Under 45/Over 45
Modern 2 Stroke Under 50/Over 50
4 Stroke Twinshock

For more information call 07977 944636 or visit https://www.ukevomx.com/

Venue TBC

ScotMX host a round of the Scottish Motocross Championship.

This series caters for Youth and Adult racers.

For more info follow the ScotMX facebook page, or for further details please contact them via www.ScotMX.com.

Culham - OX14 3DT

The Acerbis Amateur Nationals stage a round of their 2021 Motocross Championship

The classes they run are

MX1
MX2
125 2 Stroke
250 2 Stroke
Junior Open (Clubman class)
Vets Over 40's
Vets Over 50's

For more info go to Facebook page https://www.facebook.com/AcerbisNationals/

Ropsley

The Lincolnshire Enduro club host a round of their Club Championship.

The club have classes to cater for all abilities and their races have a variety of formats to keep things fresh throughout the year.

For more info go to https://lincolnshireenduro.wixsite.com/lec2016

Lower Drayton - ST19 5RE

The Cannock club are hosting a round of the AMCA British Motocross Championship.

Venue TBC

The Dragon Quad Racing club host a round of their British Quad XC Championship for Mini Quads up to 4x4 and Farm Quads.

For more info go to https://www.dqracing.co.uk/

Wickwar - GL12 8NY

The UK EVO MX series run a non championship event

The classes include:

125 Evo
250 Evo
500 Evo
Evo Vets Over 45
Twinshock Over 50/Under 50
Super Evo Under 45/Over 45
Modern 2 Stroke Under 50/Over 50
4 Stroke Twinshock

For more information call 07977 944636 or visit https://www.ukevomx.com/

Venue TBC

The Dragon Quad Racing club host a round of their British Quad XC Championship for Mini Quads up to 4x4 and Farm Quads.

For more info go to https://www.dqracing.co.uk/

Tattershall

The Lincolnshire Enduro club host a round of their Club Championship.

The club have classes to cater for all abilities and their races have a variety of formats to keep things fresh throughout the year.

For more info go to https://lincolnshireenduro.wixsite.com/lec2016

Dembleby Heath

The Lincolnshire Enduro club host a round of their Club Championship.

The club have classes to cater for all abilities and their races have a variety of formats to keep things fresh throughout the year.

For more info go to https://lincolnshireenduro.wixsite.com/lec2016
If you would like your event listed please email us with the Event Name, Type of Event, If it Caters for Youth/Adult or both, Entry info, Race Duration, Dates, Contact Phone number and web address. Our email address is info@dirthub.co.uk