Connor Dugard wins King of the Ring Pitbike Speedway Championship – Race Report
Sussex racer Connor Dugard fended off the other 59 Ring protagonists to claim the coveted King of the Ring Pitbike Speedway title in a massive coming of age performance on the sunny side of Iwade with a faultless display on a near-perfect Kentish ring with expertise, precision and poise.
Images courtesy of Amanda Morrison
Connor upped his game to the next level with the "Big Ring" up for grabs and has now thrust himself into the ring-king history books, and makes himself a contender for future Pitbike Speedway events.
Despite outside interference from a lapped rider and ex Ring-King Edward Kennett, cunning Connor held on for the win, closely pursued by (and only a lick behind) current world champ Charley Powell. Things, however, didn't stay that way as Powell hit the deck hard-on the last corner of the 8 lapper – 10 Man A Final. 🏁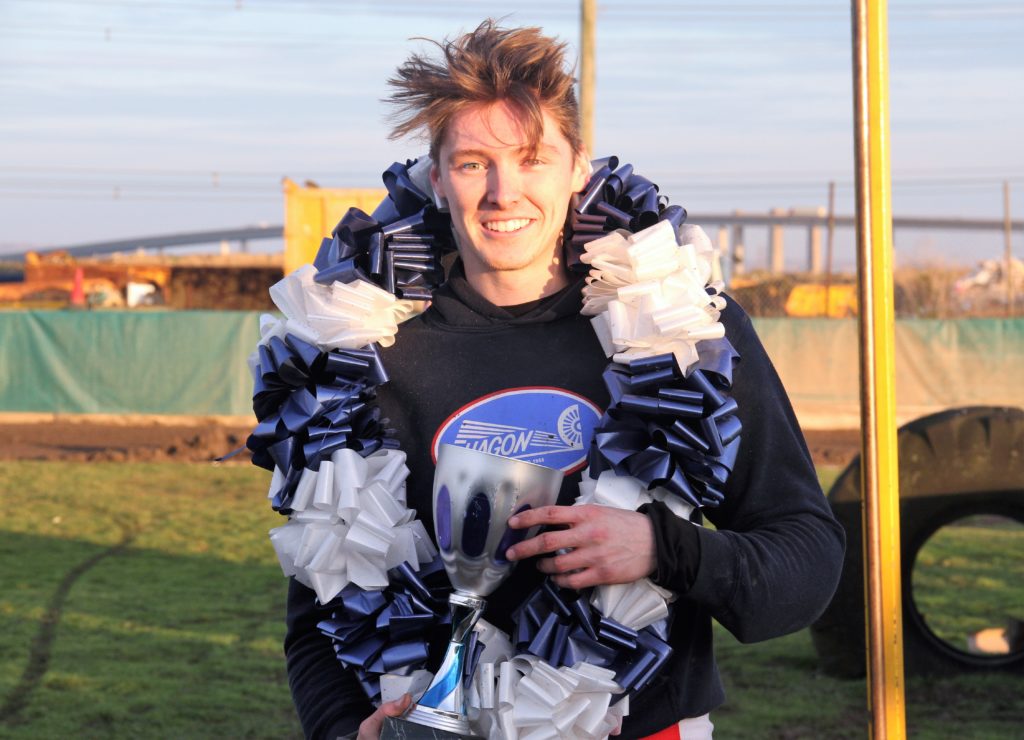 With the King of the Ring revenge on Sunday 5th January at Arlington Speedway Stadium near Eastbourne can the new king Connor keep both hands on his trophy or will another Pitbike Speedway protagonist stake their revenge??
Official Result:
1. 🏆 Connor Dugard (Elite) 👑🍩👑
2. 🏆 Obed Michael Cooper (Club)
3. 🏆 Tom Brennan (Elite)
Mega thanks as always to the excellent IWADE team and circuit. Georgina McLean on the points and all the staff on and off the track. Top job everyone.