The Eagles Soar! Clash of Titans Pitbike Speedway Team Event – Report and Results
The Eastbourne Eagles 🦅 soared high in the crystal blue sky's over Iwade on Sunday to clinch the first leg of the historic Clash of the Titans Pitbike Speedway Team Event championships. Defeated Iwade, although looking good for the win before the all-important finals trail the Eagles by 13 points going into LEG2 in a fortnight.
Images courtesy of Amanda Morrison
A great day was had by all and some robust team riding was on show as the unwary found the fence on several occasions. The big blow for Iwade came in the E Final as Stallions captain #9 Godden crashed whilst in second position giving the eagles a 4-11 heat advantage.
A 6-9 advantage in the D final & two more 4-11's in the C&B finals meant that the Eagles had the Iwade Stallions firmly by their short and curly's. The stallions had been truly and painfully castrated in the Iwade dust before the A final had even a chance to commence.
Although an epic A final showdown was on the cards and that's exactly what transpired…..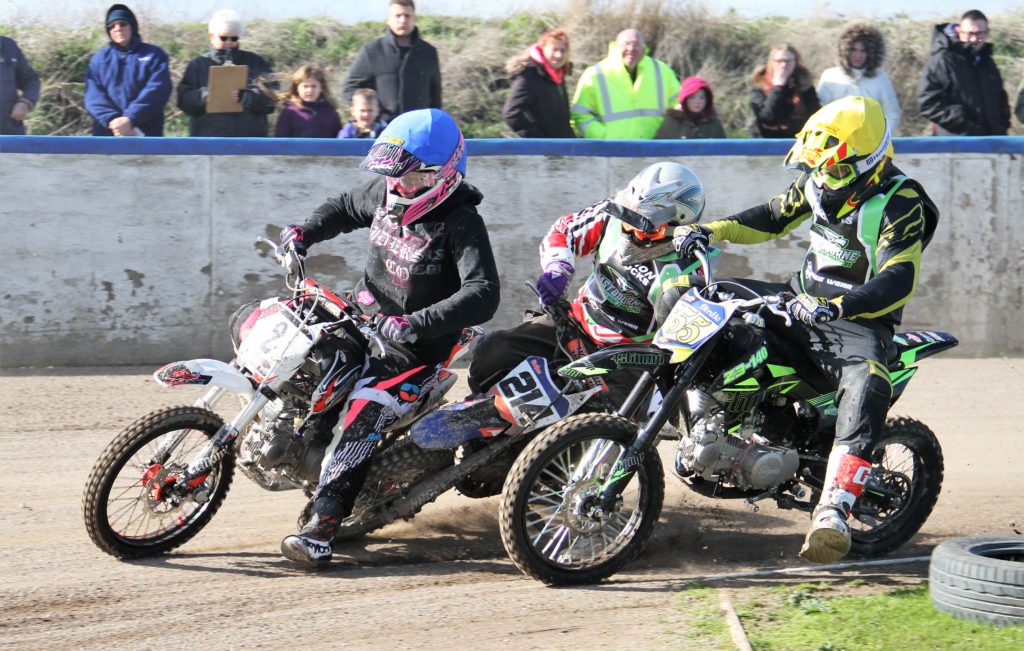 The newly crowned Stallion No.1 World Champ #326 Edward Kennett and Eagles No.1 #16 Adam Shipp both coming from the back row and trading paint for 5 of the 6 laps with Kennett taking the nail-biting win, however with Eastbourne packing the majority of the minor placing it was too little too late for the Iwade Stallions 🐎.
Can the Stallions bounce back and take it to the Eagle at Arlington is the big question???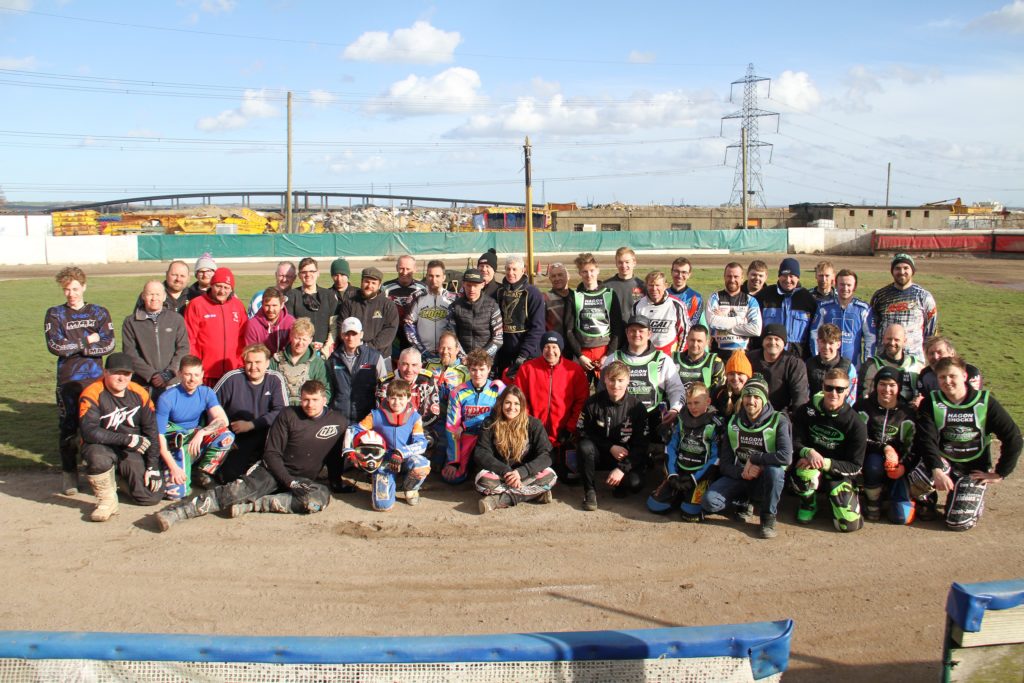 Below is the team heat scores and totals:
Iwade VS Eastbourne & Totals
R1 – 7-8
R2 – 9-6
R3 – 8-7
R4 – 6-9
R5 – 13-2
R6 – 5-10
R7 – 8-7 LEG1 Iwade 56 – 49 Eastbourne
R8 – 8-7
R9 – 6-9
R10- 4-11
R11- 5-10
R12- 10-5
R13- 6-9
R14- 10-5 LEG2 Iwade 49 – 56 Eastbourne
R15- 8-7
R16- 7-8
R17- 9-6
R18- 8-7
R19- 7-8
R20- 8-7
R21- 11-4 LEG3 Iwade 58 – 47 Eastbourne
R22- 6-9
R23- 11-4
R24- 9-6
R25- 5-10
R26- 7-8
R27- 10-5
R28- 3-12. LEG4 Iwade 51 – 54 Eastbourne
G-Fin 8-7
F-Fin 8-7
E-Fin 4-11
D-Fin 6-9
C-Fin 4-11
B-Fin 4-11
A-Fin 8-7 Finals – Iwade 42 – 63 Eastbourne
Totals: ..L1 L2 L3 L4 Final
Iwade – 56-49-58-51+42 = 256 🐎
Bourne-49-56-47-54+63 = 269 🦅 🏆
Eastbourne take the away victory by 13 points
Round 2 – The decider – Arlington stadium Mar 15th- 1st race 11:30 🕦
Mega thanks as always to the mighty Iwade speedway stadium and team, and our points guru Georgina McLean. 🤘