Kennett keeps top spot! Pitbike Speedway Championships Round 4 – Race Report and Results
A sombre and respectful minute silence in respect of the passing of much-loved speedway rider Danny Ayres started the day at the fourth round of the Pitbike Speedway Championships, as the February suns rays were dancing through heavy skies to drive the rain clouds into the distance over Iwade, Kent. RIP DA 👊
Images courtesy of Amanda Morrison
🩹 The wounds of a championship gifted away 12 months ago are nearly healed & long forgotten as Edward Kennett put a 2nd hand on the 2020 PitBike Speedway world championship trophy. 🏆
👉Winner of RD4 Kennett didn't have it all his own way dropping heat points like a pigeon with diarrhoea in legs 3&4.
With only one round remaining and the worse score dropped Kennett leads the charge on a maximum 150 much like his 140's actual capacity !!!!!!
First to draw blood on Kennett was Connor Dugard. He arrived straight from Stansted still sporting his bolle ski helmet and salopettes jumped on his waiting stead, ticking over patiently in the pit box and bagged an amazing victory over championship protagonists Powell & so far unbeaten Kennett in Leg3.
Current world champ #92 The Missile Charley Powell pumped himself to an eventual overall 2nd position in the grand final, limiting Super Ted's championship lead by the bare minimum possible. Powell must now be considering his days of being world No.1 are numbered.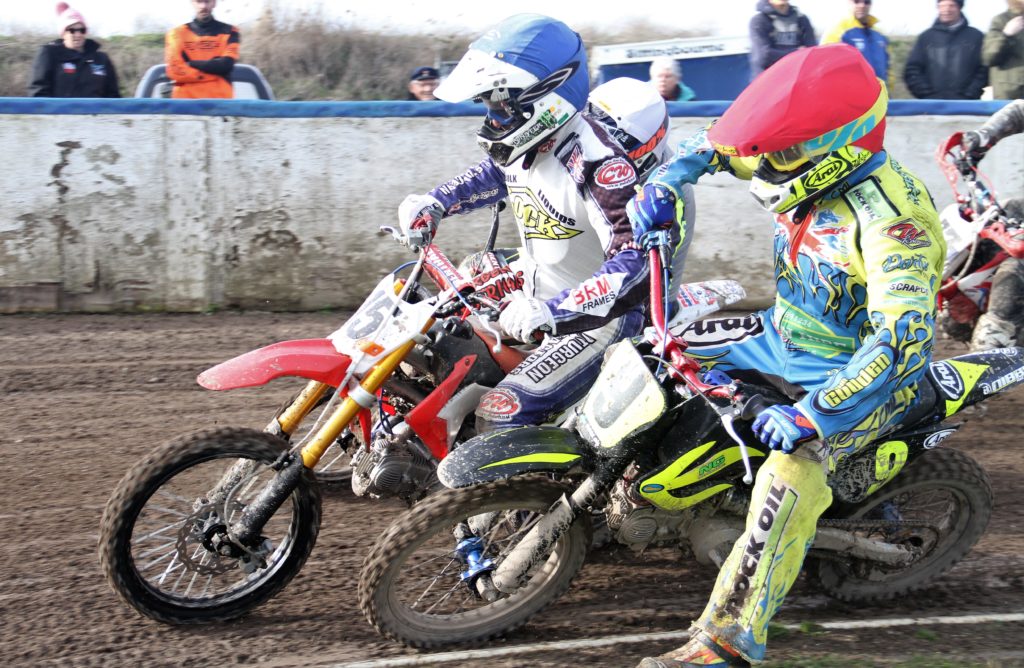 Top of tree after heats and on a 16 point Elite maximum and third overall in the final was the fast gating ever-green Mitchel Godden. Vet Godden powered past Kennett in Leg4 to prove he meant business much to DK's disapproval but sadly couldn't find his way past white liner Powell in the grand final to launch an attack on Kennett as before.
GP4 Results A Final
🥇Edward Kennett
🥈Charley Powell
🥉Mitchel Godden
-4 Connor Dugard
-5 Paul Knott
-6 Jason Edwards
-7 Tom Brennan
-8 Martyn Sturgeon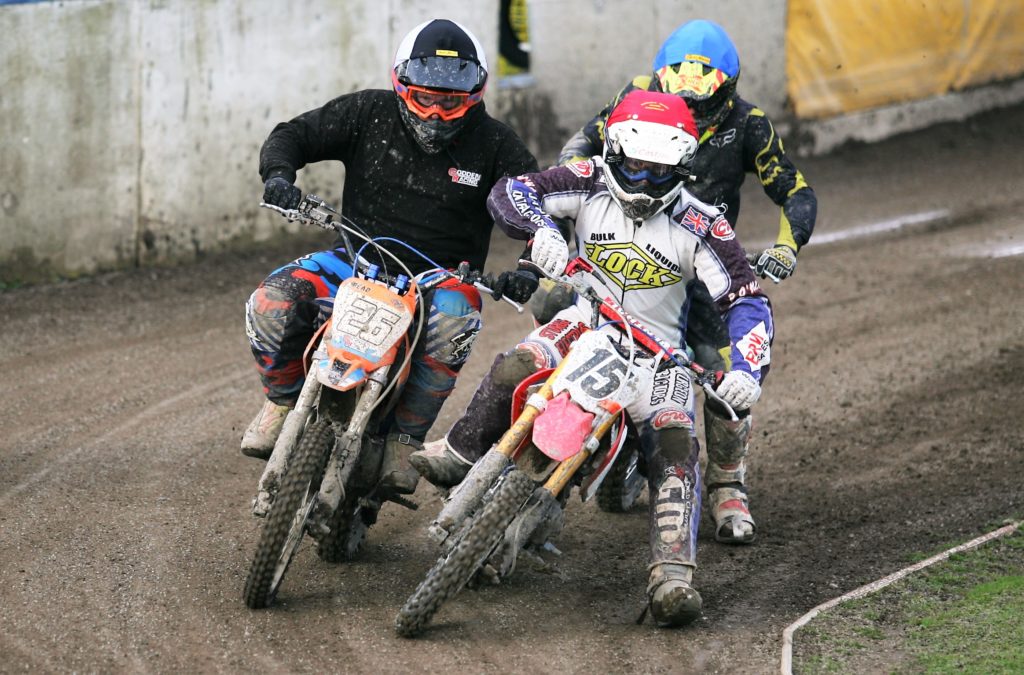 Amazingly 4th in the epic main was the aforementioned "Dive Bomb Dugard". After only qualifying for the D final due to his late arrival he rocketed to victory and the back row of the C. He then managed to Dive Bomb passed the entire field and progress upward to the B. From here he passed most and followed Sussex teammate Tom Brennan home in second to progress to the back row of the main event A Final with ever improving Martyn Sturgeon in 3rd. It didn't stop here though and Dugard duly dispatched, smashed and bombed his way to his well deserved 4th position and 47 valuable GP points.
Best of the rest:
🌟 Aaron Shubert bagged best in class for the PRO'S finishing 16th overall.
🌟 Jon Brooker bested the rest of his CLUB compadres and finished 38th overall.
🏁A great day was had by all 60 competitors and 200 odd spectators kept on their toes by bone-crunching thrills and pitbike speedway spills.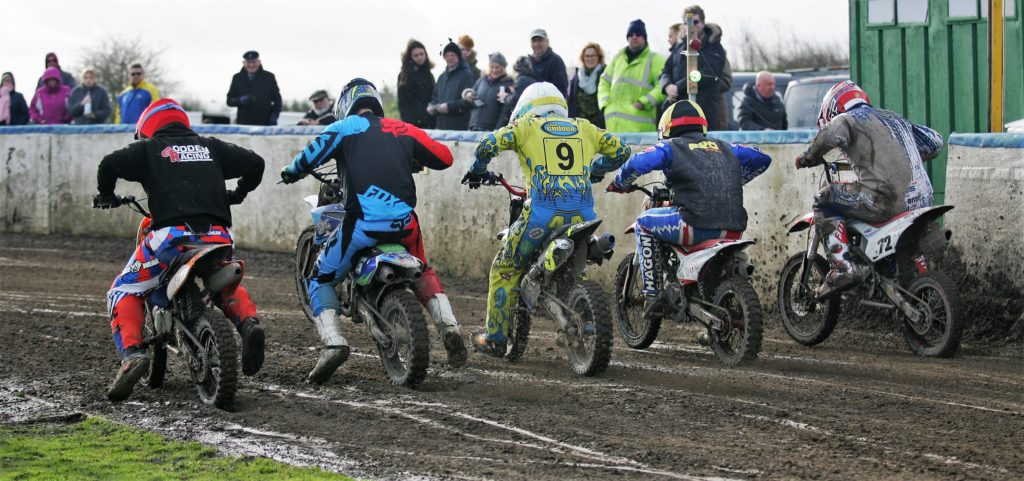 🏥 Get well soon to Essex Lad Trevor Steward who took a high-speed tumble. Trev was nearly approaching double mph figures when he decided to part company with reality. After a hospital check-up some hours later he was released with a sling mainly to bag a day off tomorrow from house duties by the wife! (Boss)
With only 1 more GP round to follow and a worse round score dropped the championship is still wide open, riders that have missed an event come back into the mix, with it all to play for in 2 weeks 🏁
Next Event:
🌍 Arlington February 16th – WC GP Rd-5
Congratulations to all our competitors today and mega thanks to Iwade and the excellent track staff and points master Georgina McLean