Aden Rocks at Binegar! Endurocks XtremeRocks Enduro Series Round 2 – Race Report and Results
Sunday 15th March saw Endurocks events return to Binegar Quarry for the 2nd round of their Xtremerocks enduro series, the only extreme enduro series in the South!
Report by Sam Warren – Images courtesy of Hayley's Photography – Hayley Warren 
A wet challenging day lay ahead as the heavens opened just before the start of the first race and didn't really stop until halfway into the 2nd race. With a mix of rocks, water, woods and steep hills the riders were in for a real treat.
The morning race consisted of Sportsman, Sportsman over 40 and Novice.
In the Sportsman class Aden Overend took an early lead and dominated, finishing after clocking up an impressive 13 laps. He was followed by Michael Smith with 11 laps and Carl Luke in third with 10 laps.
The Sportsman over 40's class saw a convincing win for Mark Batt with 12 laps followed up by Sebastian Szwajnoch and Jason Bates completing 10 and 6 laps respectively.
The Novice class saw some tight racing with less than 30 seconds separating 1st and 2nd over the course of 2 hours. The final result was Alex Stevens followed by Gary Potts and James Hart.
Special mention has to go out to Vanessa Ruck aka The Girl On a Bike. She put in an almighty effort and finished with a very respectable 7 laps under her belt. It's always great to see women out on the track putting the men to shame.
After a short break and some track changes the afternoon race was underway. The track had been made longer with more technical hill climbs. Recognition is truly deserved for all the marshals involved, they worked flat out for the whole 3 hours dragging bikes and bodies up the hills
In the Expert class Charlie Frost put on a show and absolutely dominated with Nathan Newman and Jack Twentyman rounding out the top 3.
The Clubman over 40's saw Jason Pearce take the win with Lee Brinkworth and Simon Ring rounding out the top 3.
In the Clubman class Daniel Udall took the win with Jack Talbot and Mitch Frost rounding out the top 3.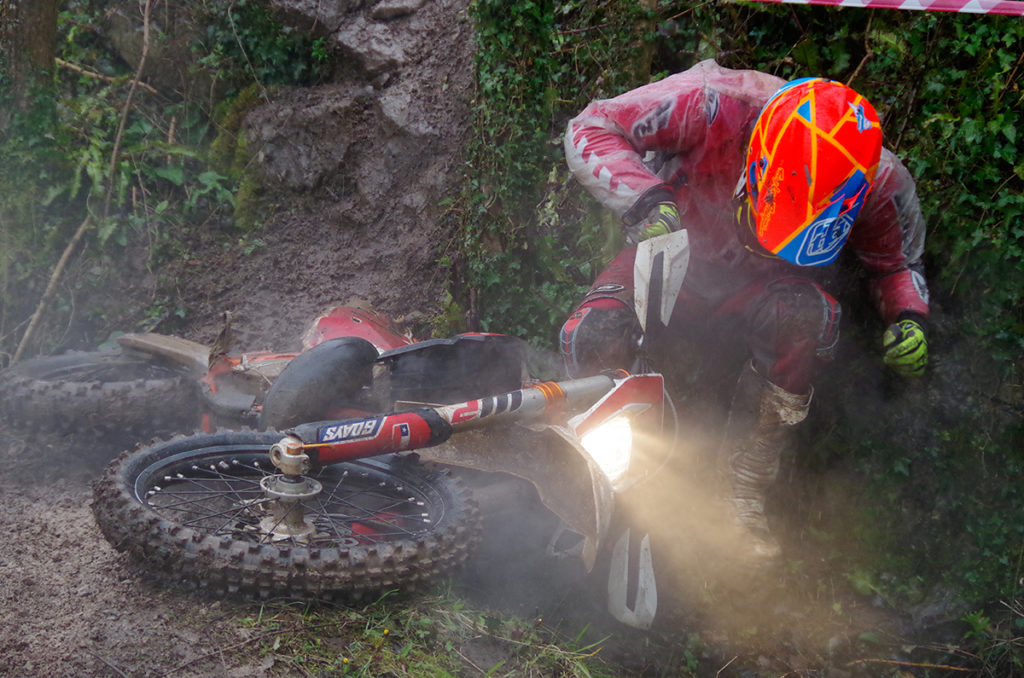 We would like to extend our thanks to all the riders, marshals, medics and caterers. Without you, these events would not be possible.
The next event is Rd1 2020 Hare and Hounds Championship @ Escott Park on March 29th
More Photos >> https://www.facebook.com/hayleyspics
Future events >> https://www.webscorer.com/endurocks1?pg=register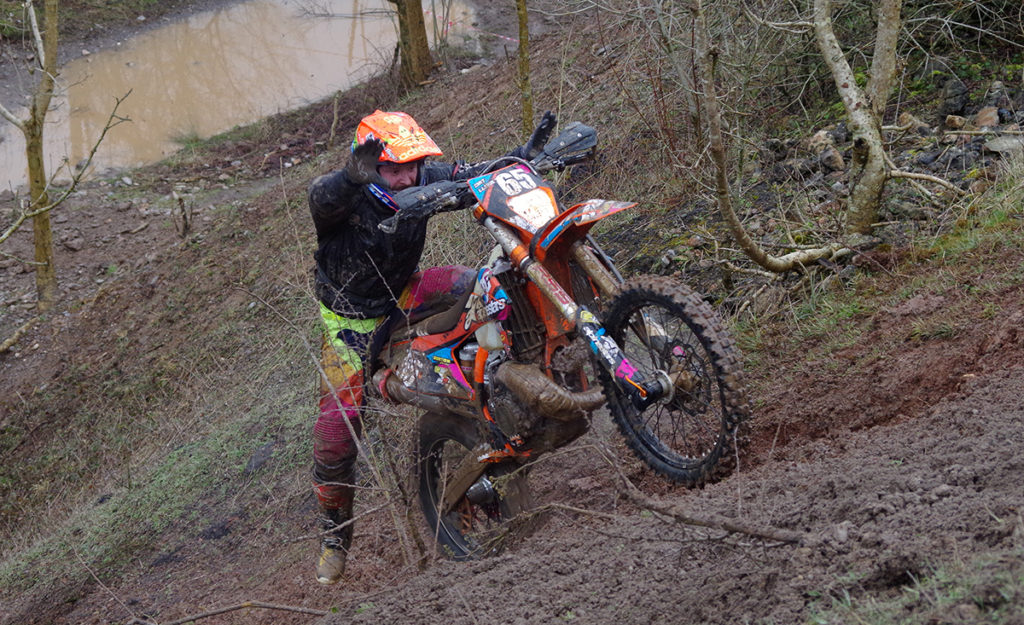 Results
AM Race
Place Name Category Laps
1 Aden Overend Sportsman 13
2 Mark Batt Sportsman Over40's 12
3 Michael Smith Sportsman 11
4 Sebastian Szwajnoch Sportsman Over40's 10
5 Carl Luke Sportsman 10
6 Chris Hulbert Sportsman 10
7 Dan Fishlock Sportsman 10
8 Tom Bird Sportsman 10
9 Daniel Hern Sportsman 10
10 Alex Stevens Novice 9
11 Rafal Grzeda Sportsman 9
12 Thomas Batt Sportsman 9
13 Gary Potts Novice 9
14 James Hart Novice 9
15 Myles Cullen Novice 8
16 Conner Edwards Novice 8
17 Sam Lewis Novice 8
18 Jack Packer Sportsman 8
19 Andy Vowles Sportsman 8
20 Wayne Edwards Novice 7
21 Michal Zielnicki Sportsman 7
22 Adam Wookey Novice 7
23 Hubert Cacek Novice 7
24 Attila Szeri Sportsman 7
25 Vanessa Ruck Sportsman 7
26 Alex Ruck Sportsman 7
27 Ian Marcovitch Novice 6
28 Ben Dyer Novice 6
29 Jason Bates Sportsman Over40's 6
30 Krystian Suski Novice 6
31 Shaun Loizou Novice 5
32 Simon Kenchington Sportsman Over40's 4
33 Chris Coward Sportsman Over40's 4
34 Danny Davis Sportsman 3
35 David Jones Novice 3
36 Richard Harman Novice 3
37 Ciprian Zlampa Sportsman 3
38 Craig Hawkins Sportsman 2
39 Joe Taylor Novice 2
40 Alex Kovacs Sportsman 1
41 Shaun Baker Sportsman Over40's 1
42 Pete Chambers Novice 1
PM Race
Place Name Category Laps
1 Charlie Frost Experts 21
2 Nathan Newman Experts 17
3 Daniel Udall Clubman 15
4 Jack Talbot Clubman 14
5 Mitch Frost Clubman 13
6 Harry Jefferies Clubman 13
7 Ross Talbot Clubman 12
8 Jason Pearce Clubman Over40's 12
9 Ross Morrison Clubman 11
10 Jacob Udall Clubman 10
11 Lee Brinkworth Clubman Over40's 10
12 Kyle Brookes Clubman 10
13 Jack Twentyman Experts 10
14 William Biss Clubman 9
15 Craig Barnes Clubman 8
16 Mat Llewellyn Clubman 8
17 David Llewellyn Clubman 8
18 Cole John Clubman 8
19 Paddy Twentyman Experts 7
20 Alex Hill Clubman 6
21 Simon Ring Clubman Over40's 4
22 Lewis Smith Clubman 2
23 Tony Williams Clubman Over40's 1