Dirty Dozen with Stuart Brown
When it comes to British Sidecarcross there is no name bigger than Stuart Brown who has amassed a whopping 16 ACU British Sidecarcross titles and is still going strong heading into the 2020 season.
Images courtesy of Tracy Thacker
So lets plough into the questions…
Dirt Hub: Do you have a Pre-Race Playlist you listen too, and if so name a couple of tracks that are on it?
Stuart: No we don't.
Dirt Hub: When was the last time you cried?
Stuart: Christmas (missing my son)
Dirt Hub: What is your favourite inspirational quote?
Stuart: We'll do what we can.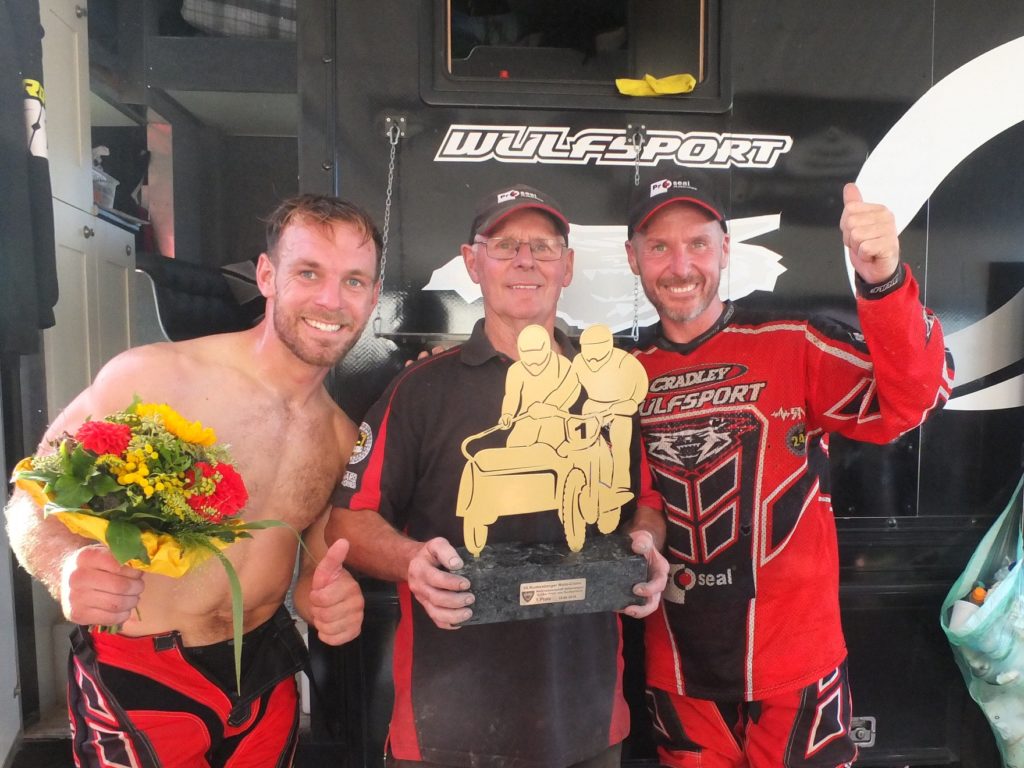 Dirt Hub: Do you have any weird suspicions or pre-race rituals?
Stuart: Lots!! Always crouch down by the side of the bike.
Dirt Hub: What drives you most to get up in the morning and go training?
Stuart: Knowing how hard the sport is, if you want to be competitive, this is what you've got to do.
Dirt Hub: If you didn't race what sport would you play or take part in?
Stuart: Playing at been a Mechanic for one of my son's.
Dirt Hub: What is your biggest Phobia?
Stuart: Dirty cutlery and plates.
Dirt Hub: Who is your biggest sporting idol and why?
Stuart: Hansi Báchtold – Swiss sidecarcross World champion x 4, he was my childhood hero, who I looked up to.
Dirt Hub: Where do you see yourself in five years time?
Stuart: Answering to my son's and gangling with the spanners.
Dirt Hub: What is your all-time favourite movie?
Stuart: Rudersberg GP 2019 😂
Dirt Hub: Who has had the biggest impact on your career?
Stuart: Norman Brown (Dad) My King 🙌
Dirt Hub: What is your philosophy on life?
Stuart: Just always try your best and be kind.