The Winners Circle – Cai Evans
13-year-old Cai Evans turned on the style in 2020, winning the Dragon Quad Racing XC Championship in the Youth 250 class and in doing so lands a place in the Winners Circle.
Images courtesy of Lisa-Ann Williams-Holt
The opening round of the championship took place at the fantastic Allercott Pits circuit in Devon. After a good start and holding third and in touch with the leaders, Cia suffered a puncture but managed to keep his calm to finish the round in fourth.
A victory in the second round at Tyn Twyll showed his title-winning credentials edging out his friend and rival Louie Holt for the win with only a second between them at the finish. Cai had a bit luck on his side, as he was in second for a good portion of the race but a snapped chain by the leader meant victory was his.
A good start at Llanfyllin for the third round saw him lead the race, but his back wheel hit a tree, and he got stuck relegating him to second behind Charlie Wheatley.  Pulling his quad back on to the track and out of the mud, he finished a strong second.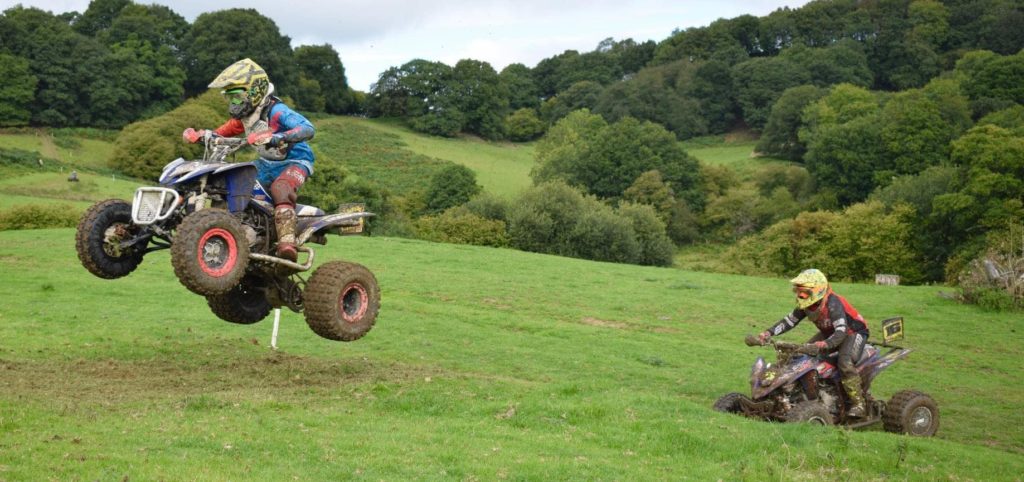 The fourth, final and deciding round of the Championship took place at Shay Gate Farm, and it couldn't have gotten off to a worse start for Cai as a faulty starter on his machine saw him dead last, and sat there watching as his rivals sped off in the distance with his title chances seemingly in tatters. A blisteringly fast opening lap though got him back on track, and by the end of the first circuit, he had passed all but one of his rivals. Keeping his composure Cai moved into the lead on lap five, and that's where he would stay, snatching a mighty fine victory from the jaws of defeat, and it was this steely determination that would see him crowned the 2020 champion.
We caught up with him Cai to talk over his title-winning season…
Dirt Hub: What were your goals leading up to the championship?
Cai: I wanted to go to all of the races and finish all of them, last year I had bad luck with my quad, and I didn't get to finish them all.
DH: What were your favourite and least favourite tracks in the series?
Cai: My favourite was Colne (Shay Gate Farm) because of the jumps, turns, rivers, straights and stuff like that.
Least favourite Devon because it was the first race, but I had a puncture and came 4th place, but I led the race until then.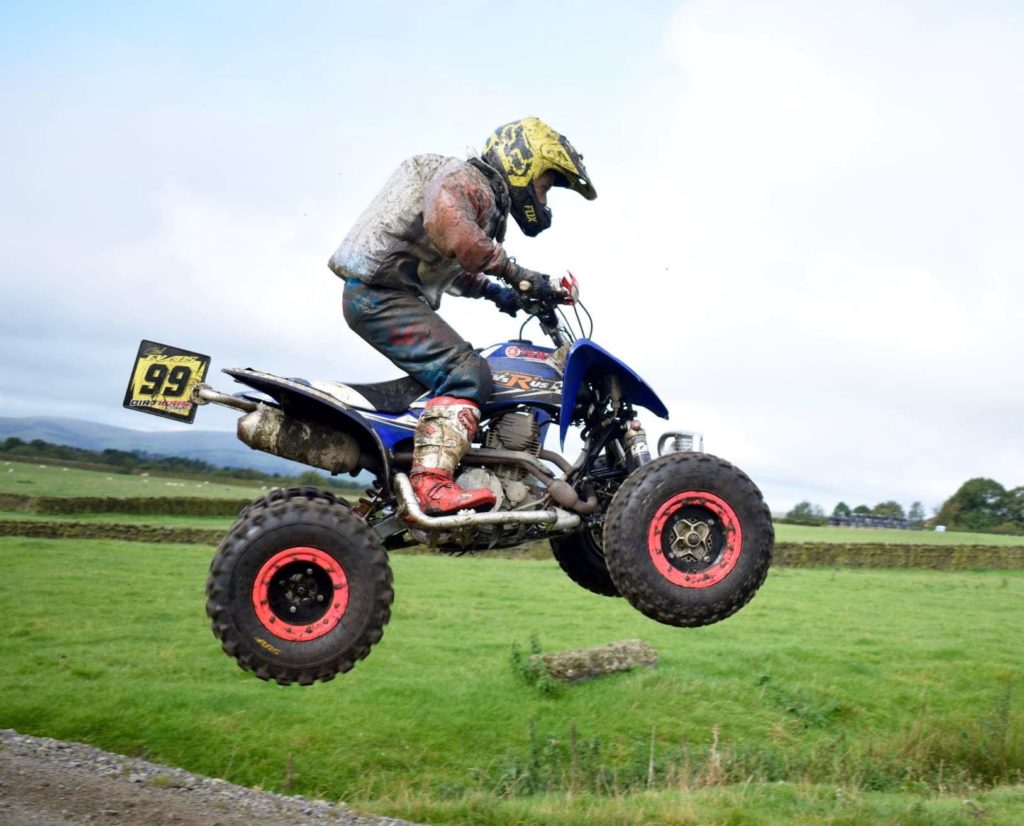 DH: What was your best round of the championship and why?
Cai: The last round was my favourite because it was my favourite track, I won, and that's when we knew I won the championship.
DH: What was your worst round of the series and why?
Cai: The first round because of my puncture.
DH: Who are your biggest rivals in the series?
Cai: My friends James Maybury and Louie Holt.
DH: How do you feel to win the championship?
Cai: Happy because it's the first time I've won it, I'm 13 now, and I've got another 3 years to win again in this class.
DH: Who would you like to thank for their support?
Cai: ⁃ Dad for always taking me and my quad to the events.
⁃ Johnny Wilden and John Chew for maintaining and fixing my quad whenever I break it!
⁃ Everyone who helps me in the pits when my dad's marshalling
⁃ DQR for making the races happen, finding good venues and using their time to make the tracks
⁃ Nain for cleaning the mud off my race gear
DH: What are your plans for 2021?
Cai: I'm entering the DQR 250cc class again, I want to win again and beat my own lap times, and I want to do the Great 8 again because Louie and I enjoyed it. Myself and my dad are going to get the lorry ready to stay in overnight and maybe get some graphics for my quad as well.
For the full report from the Final Round of the Dragon Quad Racing Championship >>CLICK HERE<<