The Winners Circle – Bert Boam
Derbyshire's Bert Boam has joined The Winners Circle after piling on the points and taking the 2020 Youth A Raw Enduro Rock Oil Enduro Championship title.
Images courtesy of CH Images
The 13-year-old wracked up consistent results and 2 wins over the 8 rounds onboard his KTM 150 SXC-W adding the Youth A title to the Youth B one he nailed in 2018.
Starting in trials from when he was three until he was six, Bert followed in the footsteps of many of the British Enduro greats by making the move into Enduro with an ambition to race Extreme Enduro.
Talking us through his title-winning season Bert said, "My first round of the season was a good round, I would say. I got the holeshot and was leading for less than a minute and then crashed in a puddle, it wasn't the plan I had in mind, but it's racing but I managed to make way through the ranks and finished in 3rd.
"The next interesting race was the first championship race after lockdown. I got my new 150 at the race so I only had the day before the race to get used to it, but I didn't do too bad, but the bad thing is that I was leading on the first lap and then crashed (i'm quite good at doing that).

"The race after that was at Norwood which I also loved. I had a bit more time to get used to the 150 by this time and I was ready to go. I had a good start getting the holeshot and leading the way in front of Josh Knight. We stayed together for the whole race until the last lap where a backmarker got in my way and Josh passed me, but like we say that's racing.
"Then there was Rochdale where I got the holeshot again but then, you guessed it, fell off and lost 1st place on the first lap. But I managed to get back into 1st and win by a lap.
"After Rochdale there was Helmsley which I didn't ride youth, but had a good race and came 3rd in the Adult Sportsman. Then there was Hapton which I had a shoulder injury in but I managed to win so that was my best round of the year.
"My worst round this year was the last round of the championship, this was a new venue and it was Stubble Cross fast open going which doesn't really suit my riding style, but I still managed third.
"I am very happy to win the championship although surprised as the competition was tough."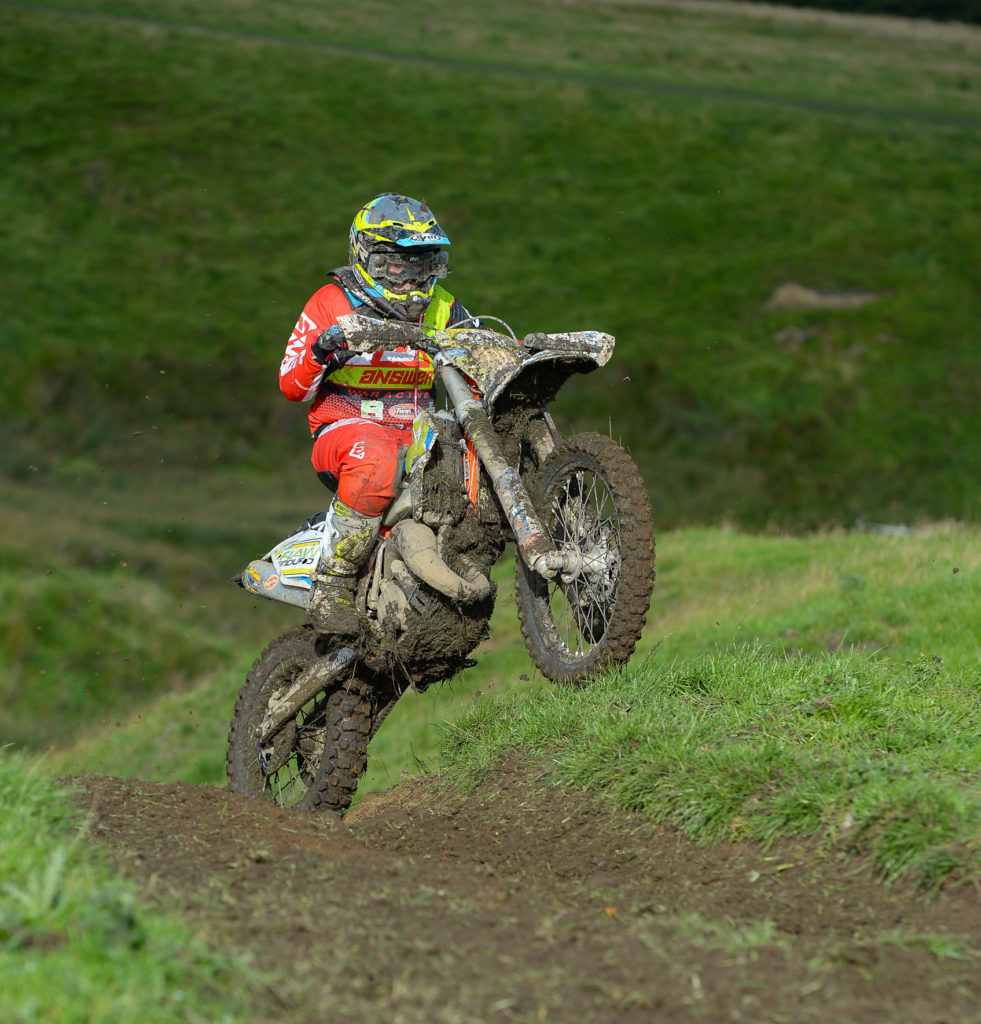 We asked Bert a few other quick-fire questions following his win…
Dirt Hub: What were your goals leading up to the championship?
Bert:  My goal for the 2020 championship was to just win, but I knew I had to work hard and try hard to win because I had some tough competition.

DH: What were your favourite and least favourite tracks in the series?
Bert: My favourite track this year was probably Lee del at Rochdale as this is more technical and my least favourite track was the last round as this was a much faster
DH: What was your best round of the championship and why?
Bert: My best race this year was probably Hapton because I won with a shoulder injury.
 

DH: Who were your biggest rivals in the series?
Bert: My biggest rival throughout the whole season was someone by the name of Christina Palmer and also Josh Knight.
DH: Who would you like to thank for their support?
Bert: My main supporters were my parents and step-parents because they helped me to get to all the races, sort my bikes and pay for everything. But Wayne Braybrook and all the RAW Enduro team, and sponsors, have been a massive help in hand and part of my championship, I couldn't have done it without them. Also a big thanks to team family racing for being there and helping me through the way.
DH: What are your plans for 2021?
Bert: My plans for this year are to win the Sportsman championship, and also come top three on the British Extreme championship, this is where my heart lies with enduro. I love the extreme and more technical races where my trials experience works well.
Congratulations to Bert on winning the title in 2020 and we look forward to keeping up with his results in 2021!