Minicross Nationals to run 8 round championship in 2024
Minicross Nationals are pleased to announce their 2024 Minicross Nationals Championship.
Feature Image courtesy of Paul Wright Photography
This will be OPEN CLASS only, eight-round championship for pitbike riders, which runs alongside numerous club events all over England.
The championship will be scored independently with 7/8 rounds counting (this will either discredit your worst result or account for absence).
See the event fixtures below: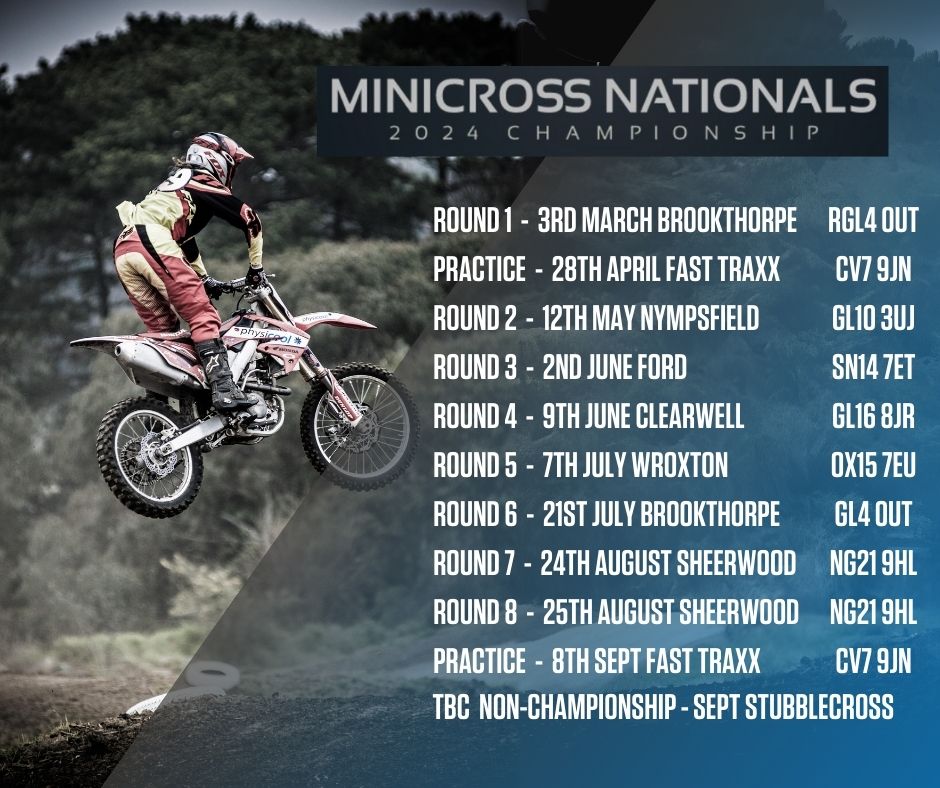 Entry
Entrants must be 15yrs+
Any pit bike is welcome up to 190cc
Farm bikes (crf125/ drz125/ ttr25/ klx140 – will be scored separately as part of Minicross Nationals but not the overall event day, and will be tied in with klx110)
Please book in via goracemx.com, or directly through AMCA.
Transponders
Although a limited number will be available to hire, Minicross Nationals highly recommends purchasing your own transponder.
Licences
Due to the championship running with multiple clubs, the licence fees will differ. Negotiations are being made to keep these costs to a minimum – more information to be released by Minicross Nationals via MINICROSS NATIONALS – 2024 Championship | Facebook.
Sponsorship information
The Minicross Nationals team are currently looking for sponsors for each round. The sponsorship will contribute towards trophies for your chosen round and a contribution to the hosting club to help towards marshal fees.
If you are interested in getting involved as a sponsor, please contact minicrossnationals@gmail.com for more information.