Kennett gains revenge! Pitbike Speedway King of the Ring Revenge Trophy – Race Report
Edward Kennett won his first Pitbike Speedway title of 2020 having previously lost the King of the Ring title a week earlier.
Report by Eastbourne Speedway Mini Track – Images courtesy of Dale Baldwin Photography
The revenge meeting staged at Arlington Stadium saw a lower entry of numbers from the week before with a few dropouts in the week running up to the event, but with a late change of date, and the fixture a week before the next GP round, lower numbers were to be expected.
Kennett only dropped a couple of points in the heats to Pro-AM racer Mark Edwards who was at one point looking to win the event until a first turn exit mishap on the deep Mini Track. Team GB Speedway star Adam Ellis was also riding for the first time, only dropping points due to a shed chain in one of the heats. Tom Brennan was another to ride well on his return from injury, and he progressed from the B final with Benny Read and Rodney McDonald.
Ellis & former King of the Ring Connor Dugard, unfortunately, both failed to progress from the B final. Albeit qualifying for the A final, Benny Read hit the wooden fence hard on the exit of turn 2 managing to collapse his front end, meanwhile, Roddy MAC had nowhere to go but into the back for a restart, the same turn where Charley Powell now owes me a fence banner – the guy just loves hitting fences. Disaster struck too for new season addition Jesse Moore who ran off the track in the A-Final which was given a restart.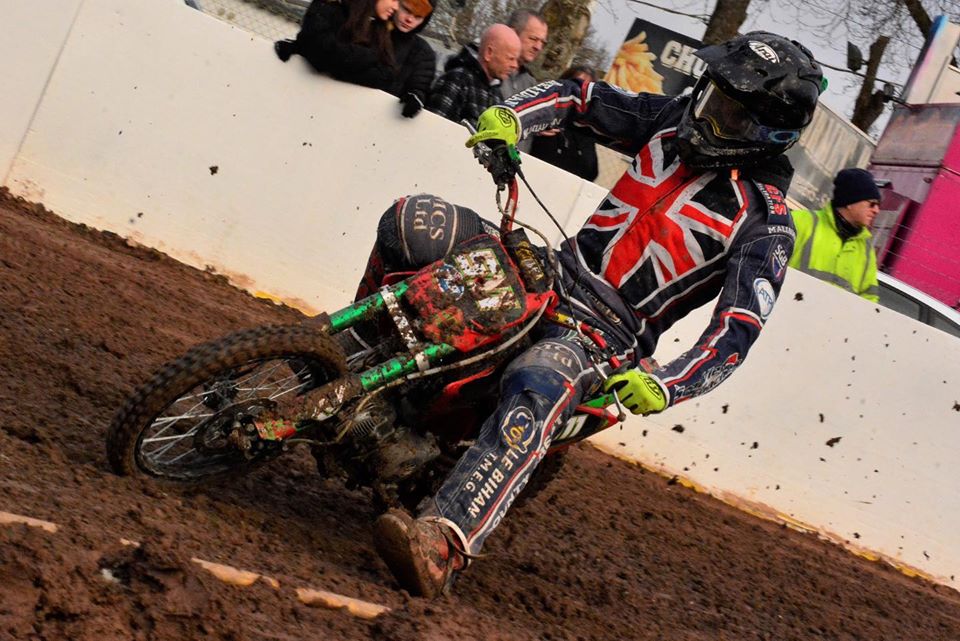 James Bowles and Obed Cooper both rode well in their new Pro-AM class and showed that they're able to mix it with them! We will be looking to reshuffle riders soon as some riders are now in the wrong classes, but we will have a look and see what we can do!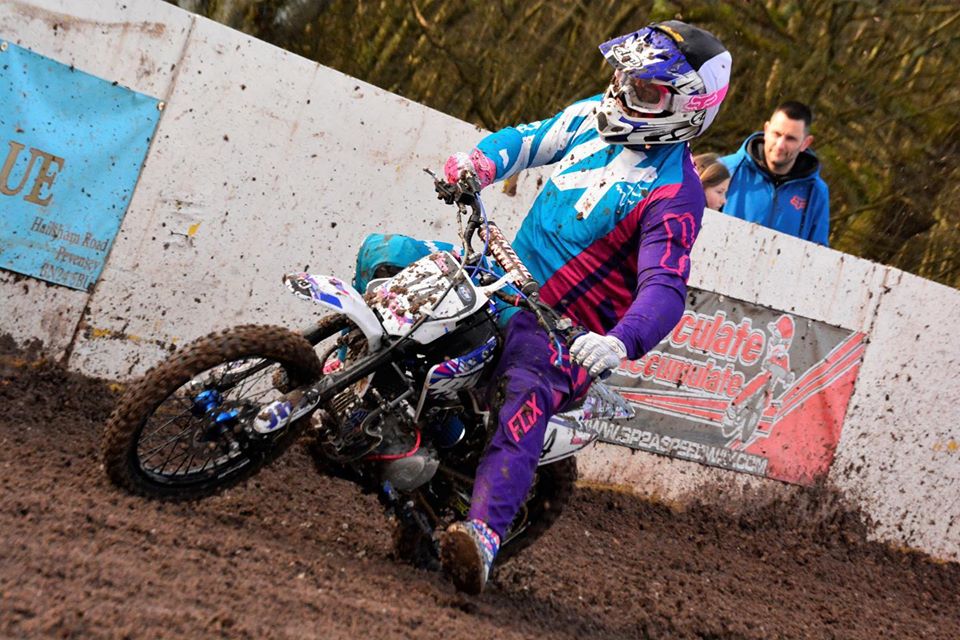 We will be Track prepping for the next few weeks and plan to have a practice session on the 25th January.
Next up GP at Iwade where entry will open this evening. Back over to Mitch Godden & Iwade.