Ken Roczen and Matt Moss triumph at the 2022 Paris Supercross – Race Report & Results
The duel at the top that pitted Eli Tomac against Ken Roczen during the 39th Paris Supercross finally turned to Roczen's advantage, who won everything this Sunday in an overheated Arena! From his first visit to the capital, the German rider, therefore, becomes King of Paris, while the Australian Matt Moss becomes Prince of Paris by winning the SX2 category.
Once again the public responded by coming en masse – 40,000 people over the 2 evenings – to the Paris La Defense Arena for this 39th Paris Supercross. Like the day before, the riders spared no effort, with in particular the duo made up of Eli Tomac and Ken Roczen; as on Saturday, the two men battled for victory in the three races of the evening, the German not committing the slightest fault to sign a beautiful hat-trick guaranteeing him both victory on Sunday while allowing him to become King of Bercy. He won this Sunday ahead of Eli Tomac (2/2/2), Justin Brayton (5/3/3), Marvin Musquin (2/5/4) and Cooper Webb (4/4/5), and became King of Paris ahead of Eli Tomac and Justin Brayton, the Americans also winning the inter nations ranking.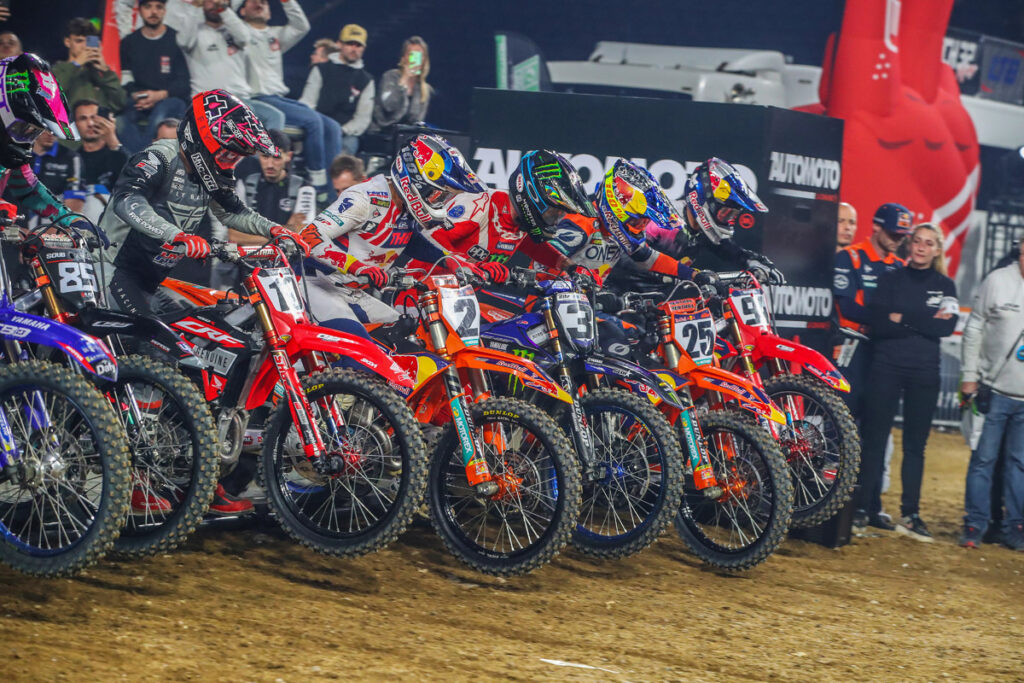 In SX2 we again witnessed a triple success, this time to the advantage of the Australian Matt Moss. At the foot of the podium on Saturday, Moss signed excellent starts this Sunday to win the three races of the evening; winner on Saturday, his teammate Chris Blose this time lacked success, falling at the second start and then in the final. He lets Jace Owen (8/2/2) rank second for the day, ahead of Brice Maylin (3/5/4) and Cullin Park (2/3/9) who fell in the final. In the general classification of the event Moss is therefore Prince de Bercy, with Jace Owen and Chris Blose at his side.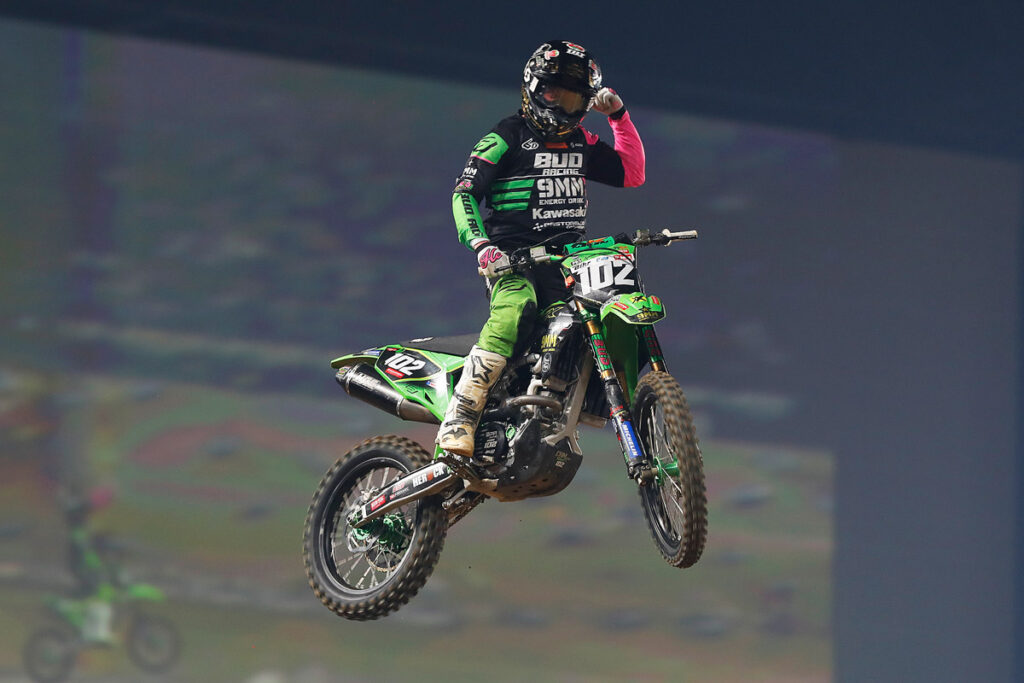 There is now just over a year left for the Larivière Organization team to prepare for the 40th anniversary of the Paris Supercross, which will take place on November 18 and 19, 2023.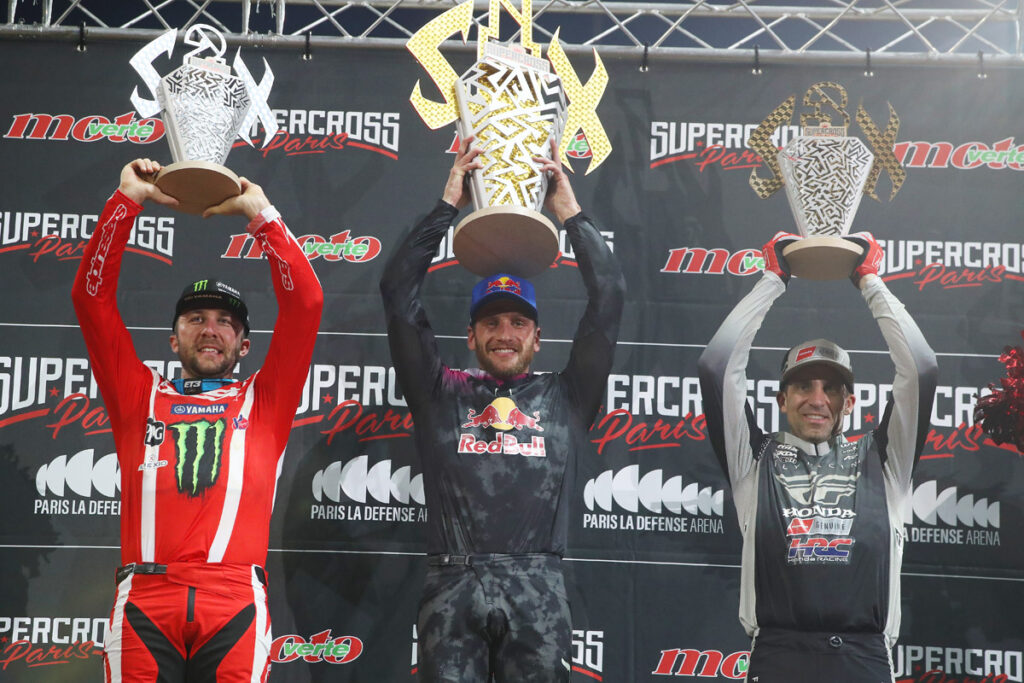 Prince of Paris : 1. Matt Moss (AUS, Kawasaki), 96pts; 2. Jace Owen (USA, Honda), 91; 3. Chris Blose (USA, Kawasaki), 84; 4. Cullin Park (USA, Honda), 73; 5. Brice Maylin (FRA, GasGas), 66; 6.Yannis Irsuti (FRA, Kawasaki), 66; 7. Julien Lebeau (FRA, Kawasaki), 55; 8. Lucas Imbert (FRA, Yamaha), 46; 9.Quentin Prugnieres (FRA, Kawasaki), 45; 10.Thomas Do (FRA, Honda), 37; etc….
King of Paris: 1.Ken Roczen (GER, Honda), 9pts; 2. Eli Tomac (USA, Yamaha), 11; 3. Justin Brayton (USA, Honda), 24; 4. Cooper Webb (USA, KTM), 26; 5. Marvin Musquin (FRA, KTM), 28; 6. Cédric Soubeyras (FRA, Honda), 34; 7. Greg Aranda (FRA, KTM), 45; 8.Anthony Bourdon (FRA, Yamaha), 54; 9. Julien Roussaly (FRA, Yamaha), 56; 10. Maxime Desprey (FRA, Yamaha), 59; etc….