HSU can stop him! 2020 Arenacross Tour Round 4 – Report and Results
Europe's finest Indoor Motocross talent entertained a lively crowd in Birmingham for round four of the 2020 Arenacross Tour.
Images courtesy of AXUK
German ace, Brian HSU (Fro Systems) once again rode a stunning race to take the top step of the podium, triple AX Champion Thomas Ramette (Offset CBD Yamaha) second never less than half a second behind throughout the entire Super Final Main Event. 2014 AX Champion Fabian Izoird (Shocktech Kawasaki) took a stunning third place passing 450 Pro Class championship leader Charles Lefrancois and Australian Dan Reardon in the process.
Ben Clayton continued his Birmingham dominance by following up his Friday double win with the same on Saturday in the Rookie Cup.
In the Pro-Am class Sion Talbot rode a great final to hold off Friday winner Jack Timms for the victory with Bradley Wheeler in third.
Jules Pietre stopped the Raife Broadley rot by winning the second Supermini race for the overall ahead of Broadley and Charlie Irwin.
Drew Stock is proving to be a class act in the 65's and fired in another double moto win each time ahead of Dean Rudnik. Harrison Davies took a great third in the first moto but Robbie Daly was back in that spot in moto 2.
The Tour now moves onto London and the SSE Arena, Wembley on the 21st and 22nd February. To buy tickets head to https://www.arenacrossuk.com/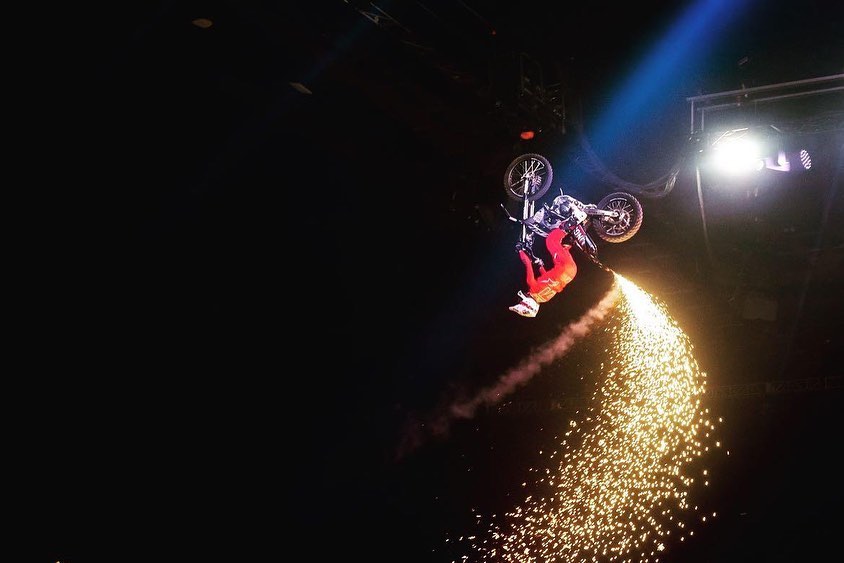 Results
Super Final
Pos Competitor Laps Last Lap Diff Gap Best Lap
1 81 Brian HSU 15 25.454 24.495
2 6 Thomas RAMETTE 15 24.964 0.682 0.682 24.474
3 871 Fabien IZOIRD 15 25.334 2.604 1.922 24.648
4 225 Charles LE FRANCOIS 15 25.516 5.101 2.497 24.841
5 1 Cedric SOUBEYRAS 15 25.609 5.706 0.605 24.777
6 122 Dan REARDON 15 25.290 6.083 0.377 24.886
7 155 Jack BRUNELL 15 26.275 11.666 5.583 25.143
8 941 Angelo PELLEGRINI 15 27.508 16.588 4.922 25.160
9 259 Julien LEBEAU 15 26.002 19.381 2.793 25.363
10 50 Martin BARR 15 26.434 20.129 0.748 25.473
11 17 Mathew BAYLISS 14 44.526 1 Lap 1 Lap 25.590
12 260 Dylan WOODCOCK 10 52.954 5 Laps 4 Laps 25.545
Pro 450 Main Race one
Pos Competitor Laps Last Lap Diff Gap Best Lap
1 6 Thomas RAMETTE 12 25.737 23.736
2 225 Charles LE FRANCOIS 12 25.007 1.418 1.418 24.185
3 871 Fabien IZOIRD 12 24.853 3.404 1.986 24.496
4 155 Jack BRUNELL 12 25.372 5.080 1.676 24.377
5 122 Dan REARDON 12 25.816 7.734 2.654 24.153
6 941 Angelo PELLEGRINI 12 27.693 13.634 5.900 24.714
7 3 Gradie FEATHERSTONE 12 26.353 17.587 3.953 24.664
8 33 Ashley GREEDY 12 26.467 20.255 2.668 25.146
9 162 Stuart EDMONDS 12 27.200 20.427 0.172 24.858
10 381 Scooter Webster 12 27.631 25.340 4.913 25.517
11 17 Mathew BAYLISS 10 41.771 2 Laps 2 Laps 24.714
Pro 450 Main Race two
Pos Competitor Laps Last Lap Diff Gap Best Lap
1 6 Thomas RAMETTE 12 26.206 24.483
2 225 Charles LE FRANCOIS 12 25.272 1.224 1.224 24.607
3 122 Dan REARDON 12 25.281 3.882 2.658 24.735
4 871 Fabien IZOIRD 12 25.106 4.383 0.501 24.816
5 155 Jack BRUNELL 12 26.902 11.749 7.366 24.989
6 941 Angelo PELLEGRINI 12 26.332 14.793 3.044 25.216
7 17 Mathew BAYLISS 12 26.217 16.302 1.509 25.386
8 33 Ashley GREEDY 12 25.896 16.546 0.244 25.439
9 162 Stuart EDMONDS 12 25.727 17.196 0.650 25.071
10 381 Scooter Webster 12 28.231 23.666 6.470 25.853
11 3 Gradie FEATHERSTONE 11 36.197 1 Lap 1 Lap 25.244
Pro Lites Main Race one
Pos Competitor Laps Last Lap Diff Gap Best Lap
1 81 Brian HSU 12 24.832 23.661
2 1 Cedric SOUBEYRAS 12 25.032 3.776 3.776 24.178
3 259 Julien LEBEAU 12 24.933 5.003 1.227 24.257
4 260 Dylan WOODCOCK 12 25.801 6.132 1.129 24.469
5 407 Adam CHATFIELD 12 25.473 7.924 1.792 24.520
6 411 Nico DERCOURT 12 24.669 9.000 1.076 24.638
7 50 Martin BARR 12 25.024 10.315 1.315 24.628
8 14 Joe CLAYTON 12 24.949 10.684 0.369 24.601
Pro Lites Main Race two
Pos Competitor Laps Last Lap Diff Gap Best Lap
1 81 Brian HSU 12 24.610 23.717
2 1 Cedric SOUBEYRAS 12 24.535 1.033 1.033 24.050
3 50 Martin BARR 12 25.604 10.470 9.437 24.690
4 260 Dylan WOODCOCK 12 25.925 13.150 2.680 24.833
5 259 Julien LEBEAU 12 25.586 13.723 0.573 24.698
6 14 Joe CLAYTON 12 25.482 14.287 0.564 25.007
7 407 Adam CHATFIELD 12 26.190 17.801 3.514 24.838
8 411 Nico DERCOURT 12 26.055 25.276 7.475 24.867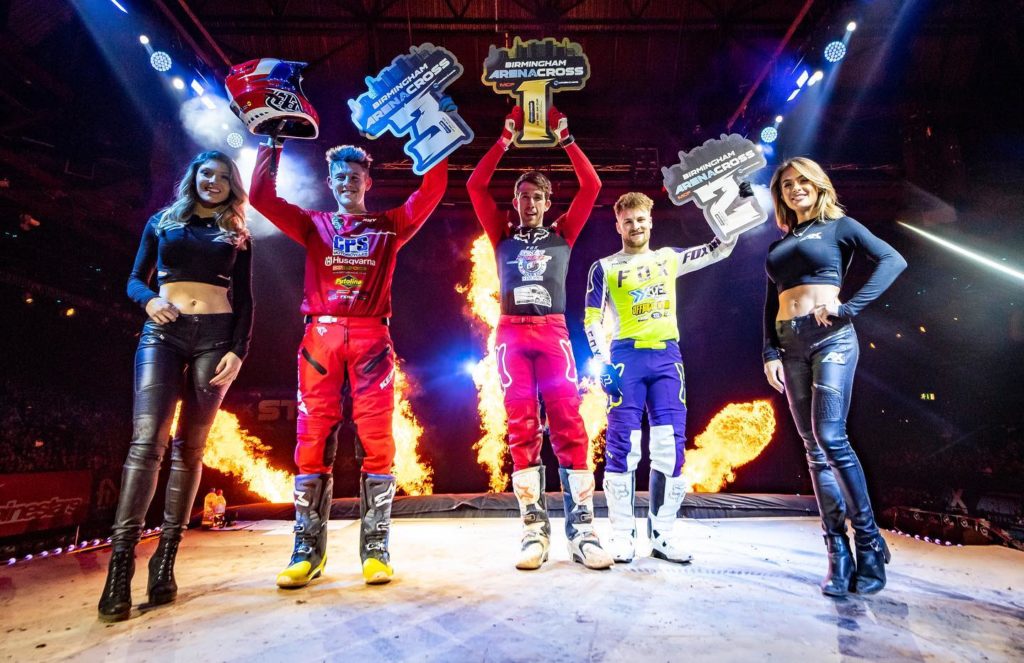 Pro-Am Final
Pos Competitor Laps Last Lap Diff Gap Best Lap
1 39 Sion Talbot 10 27.436 26.611
2 28 Jack TIMMS 10 27.129 2.729 2.729 27.117
3 15 Bradley WHEELER 10 28.478 10.170 7.441 27.767
4 55 Steve BIXBY 10 29.255 12.537 2.367 27.725
5 4 Bradley DOYLE 10 27.788 14.697 2.160 27.356
6 79 George Clarke 10 27.678 15.716 1.019 26.603
7 63 Oliver Benton 10 27.193 16.914 1.198 26.832
8 143 Luke BULL 10 30.534 28.664 11.750 27.902
9 169 Matt LOMAS 10 49.869 34.437 5.773 27.312
10 222 Joele Hart 9 30.575 1 Lap 1 Lap 28.502
11 33 Dexter Wharton 9 28.957 1 Lap 2.989 26.867
12 279 Adam HARRIS 2 1:23.475 8 Laps 7 Laps 1:23.475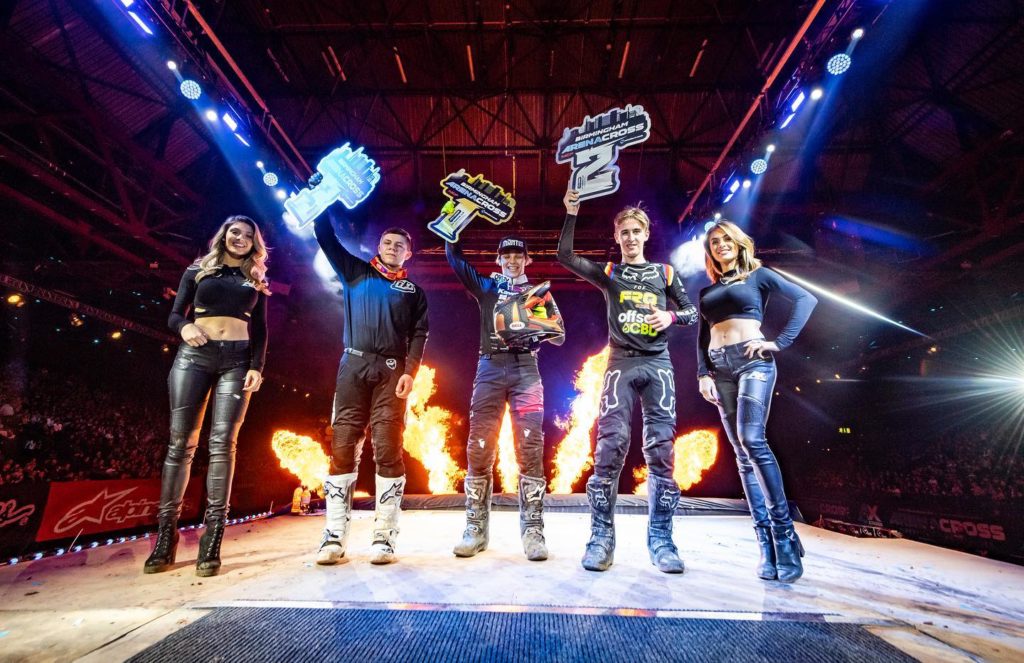 Rookie Cup Race One
Pos Competitor Laps Last Lap Diff Gap Best Lap
1 11 Ben CLAYTON 10 25.352 25.352
2 96 Carl OSTERMANN 10 26.738 0.185 0.185 25.667
3 731 Alfie Jones 10 28.571 18.723 18.538 27.418
4 417 Vinnie Guthrie 9 31.448 1 Lap 1 Lap 28.310
5 108 Robert STORER 9 30.458 1 Lap 0.465 27.988
6 4 Dan Maule 9 35.804 1 Lap 25.340 30.649
7 77 William Holder 9 32.537 1 Lap 3.406 31.356
8 262 Jaygo BEASTY 9 38.562 1 Lap 5.133 27.594
Rookie Cup Race Two
Pos Competitor Laps Last Lap Diff Gap Best Lap
1 11 Ben CLAYTON 10 25.515 25.515
2 96 Carl OSTERMANN 10 26.505 2.648 2.648 25.884
3 731 Alfie Jones 10 28.813 21.994 19.346 27.757
4 108 Robert STORER 10 29.456 29.119 7.125 27.735
5 262 Jaygo BEASTY 9 27.661 1 Lap 1 Lap 27.389
6 4 Dan Maule 9 30.321 1 Lap 5.061 29.662
7 417 Vinnie Guthrie 8 29.591 2 Laps 1 Lap 29.432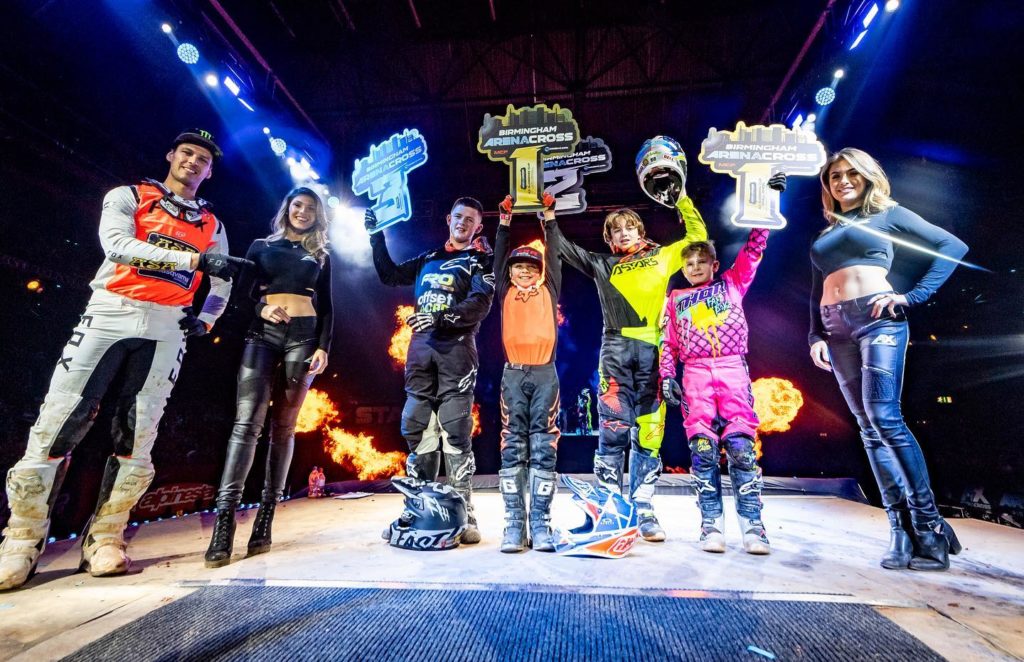 Supermini Race One
Pos Competitor Laps Last Lap Diff Gap Best Lap
1 72 Raife BROADLEY 8 29.330 29.026
2 389 Jules PIETRE 8 28.825 0.286 0.286 28.825
3 50 Charlie IRWIN 8 30.385 5.119 4.833 29.705
4 100 Isaac ASH 8 32.430 23.313 18.194 31.082
5 105 Matthew BEATTIE 8 31.698 25.342 2.029 31.573
6 810 Sebastian Moore 7 35.035 1 Lap 1 Lap 35.035
7 94 Alfie OSBORN 7 34.819 1 Lap 1.042 34.752
8 21 Lewis SPRATT 7 36.185 1 Lap 1.737 35.619
9 241 Austin BEASTY 7 37.747 1 Lap 3.953 36.156
10 111 Beanie REECE 7 37.779 1 Lap 3.874 36.487
11 22 Tyler MABIKA 7 37.843 1 Lap 5.787 37.725
Supermini Race Two
Pos Competitor Laps Last Lap Diff Gap Best Lap
1 389 Jules PIETRE 8 29.689 27.887
2 72 Raife BROADLEY 8 29.711 3.557 3.557 28.262
3 50 Charlie IRWIN 8 31.259 13.042 9.485 29.125
4 105 Matthew BEATTIE 8 31.774 27.249 14.207 31.110
5 810 Sebastian Moore 7 34.989 1 Lap 1 Lap 34.500
6 100 Isaac ASH 7 55.925 1 Lap 1.823 30.833
7 94 Alfie OSBORN 7 35.365 1 Lap 2.712 34.745
8 111 Beanie REECE 6 37.349 2 Laps 1 Lap 36.418
9 241 Austin BEASTY 6 34.818 2 Laps 7.997 34.649
10 22 Tyler MABIKA 6 38.712 2 Laps 1.503 37.854
11 21 Lewis SPRATT 6 35.187 2 Laps 0.522 34.531
12 101 Richard KRAL 6 35.189 2 Laps 2.177 34.829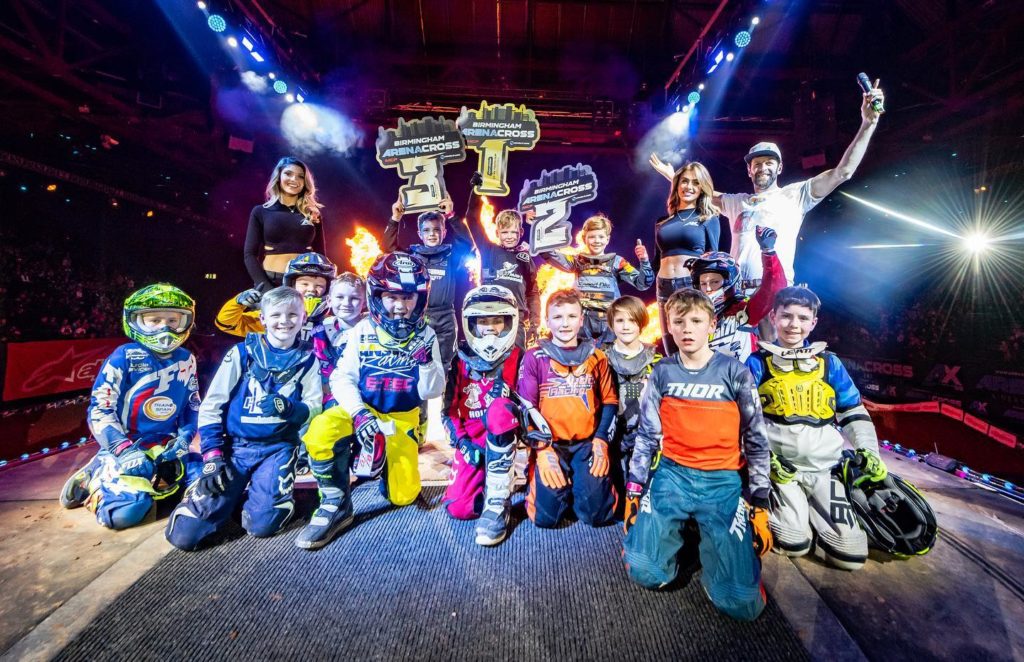 65's Race One
Pos Competitor Laps Last Lap Diff Gap Best Lap
1 18 Drew STOCK 7 35.490 34.897
2 22 Dean Alexander RUDNIK 7 35.911 1.270 1.270 34.585
3 7 Harrison DAVIES 7 37.205 17.129 15.859 36.477
4 44 Cailen Jai GRIFFITHS 7 36.678 19.070 1.941 36.678
5 67 Arthur MOORE 7 45.207 19.300 0.230 35.763
6 800 Robbie DALY 7 50.116 24.589 5.289 35.419
7 17 George Cherry 7 37.815 30.640 6.051 36.634
8 64 Daniel ROSBOROUGH 7 39.323 32.643 2.003 38.162
9 259 Fabian Junior MORRISON 7 37.257 35.306 2.663 35.935
10 5 Marley ALDER 7 39.146 39.023 3.717 37.961
11 238 Bobby BURNS 6 40.788 1 Lap 1 Lap 39.726
12 12 Jordan KINSELLA 6 40.695 1 Lap 1.924 40.092
13 105 Olly WALKER 6 54.888 1 Lap 3.925 38.168
14 100 Daniel HOLLIS-REEVES 7 Laps 6 Laps
65's Race Two
Pos Competitor Laps Last Lap Diff Gap Best Lap
1 18 Drew STOCK 7 34.677 34.596
2 22 Dean Alexander RUDNIK 7 34.534 1.488 1.488 34.016
3 800 Robbie DALY 7 36.027 13.685 12.197 36.018
4 67 Arthur MOORE 7 36.331 15.027 1.342 36.128
5 7 Harrison DAVIES 7 36.372 15.575 0.548 35.834
6 259 Fabian Junior MORRISON 7 36.571 18.924 3.349 36.283
7 44 Cailen Jai GRIFFITHS 7 37.112 21.696 2.772 36.266
8 17 George Cherry 7 37.426 29.520 7.824 36.491
9 64 Daniel ROSBOROUGH 7 38.834 30.496 0.976 37.643
10 5 Marley ALDER 6 38.731 1 Lap 1 Lap 38.731
11 12 Jordan KINSELLA 6 40.449 1 Lap 5.423 40.254
12 105 Olly WALKER 6 38.301 1 Lap 5.123 38.301
13 100 Daniel HOLLIS-REEVES 6 43.263 1 Lap 4.431 40.864
14 238 Bobby BURNS 6 39.468 1 Lap 19.478 39.011