Team Apex GASGAS announce 2022 plans!
Team Apex GAS GAS UK are very excited to be able to finally announce their plans for the forthcoming 2022 Championship season.
Images courtesy of Steve Bagladi – Scorch Images
"We will again be focusing on the AMCA Events British Motocross Championships which is where the team's roots and passion for the sport firmly lie. We are extremely happy to have been able to retain our 4 rider line up from last season. Luke Hawkins and Adam Wells will again be contesting the MX1 Championship, Henry Williams will remain in MX2 and James Hanscomb will be doing the full Acerbis series on the 250 two stroke along with a select number of AMCA MX2 wild cards. Additionally we are pleased to welcome two further riders to the fold being, Mr AMCA Goat Gary Davies who will be fighting for the Vets title and Josh Peters running in MX2 on his mc250f.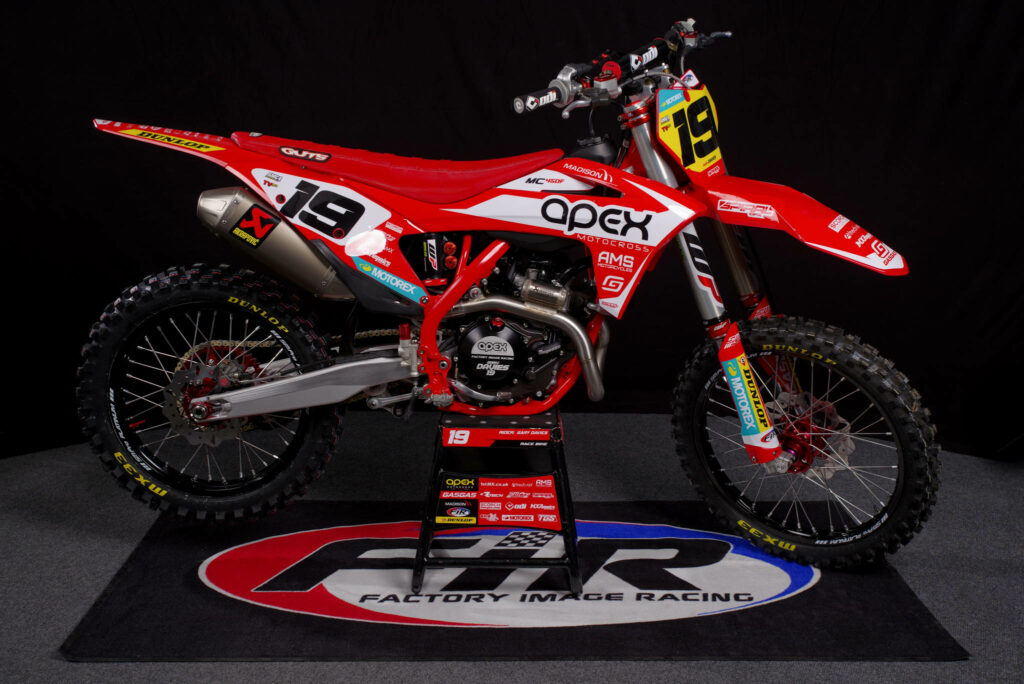 "As far as the team and overall support is concerned we are very proud to be able to have the continued backing from all of our previous major sponsors which hopefully means we're doing something right with representing these great brands that we trust and believe in. The only change is with tyres where we be running Dunlops as previously detailed at the tail end of last year. Looking forward to working with all the riders, families and Friends in 2022."