More perfection from Palmer! Tees Valley Breakout Enduro – Report and Results
You can't keep Dirtbike Action down as they hosted their third Enduro in as many weeks with the aptly named Breakout Enduro being staged at their popular Tees Valley venue on Sunday.
Images courtesy of Matthew Rudd Photography
It was an all-encompassing affair with Kids, Adults and Vinduro classes making it a full on day of racing.
Gary Daniels was in fine fettle taking the Expert win on 12 laps, finishing 1 minute 40 ahead of Josh Bailey in second and Jamie Dilworth rounding out the Expert podium in third.
Tom Baron and Liam Mudie were not hanging around in the Clubman class and both churned out 13 laps for first and second in their group with Harrison Bell in third.
In the Over 50's Andy Daniels continued his good form by pitching in with the win. Andy Dean was second and Colin Mills third.
Anthony Crowe took the honours in the Over 40's from Tyler Farrow and Jimmy Davy.
Sam Boyd finished a lap ahead of his rivals in the Sportsman category, with Tommy Drennan second and Carl Howes third.
In the Hobby group Jack Bruce and Chris Smith duked it out for the win, but at the line, the victory went to Bruce by just a 5-second margin. Daniel Emerson would come home in third.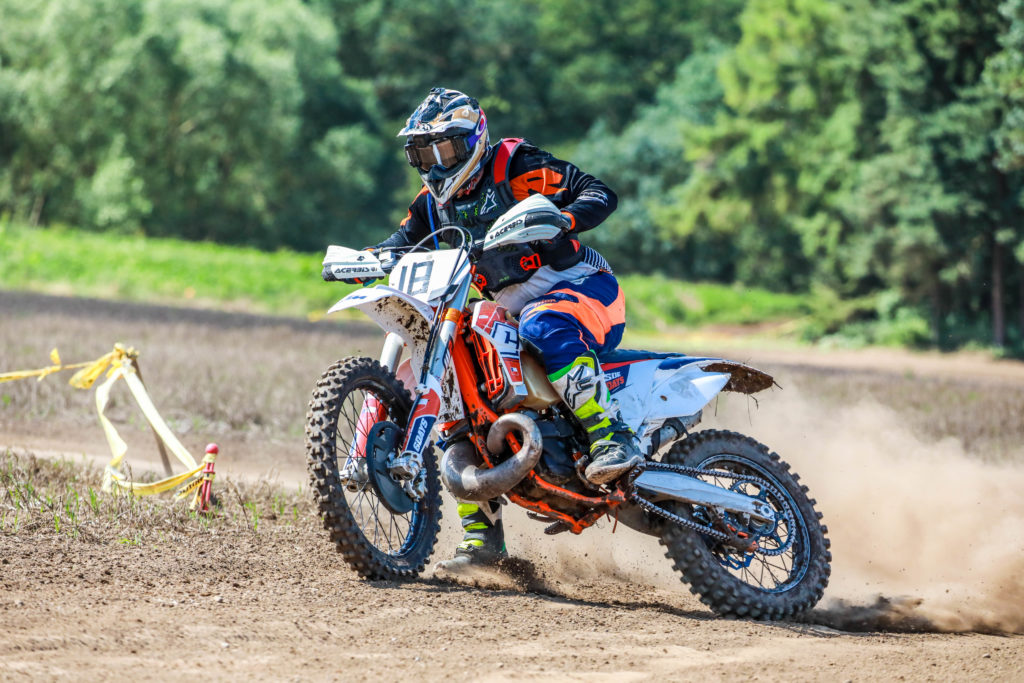 There was a good kids entry and in the Auto's Dexter Boyd led the charge from Jacob Bragg and Oliver Brookes.
Theo Nicholson triumphed in the 65s a lap clear of Oliver Watson in second and Brooke Mudie in third, while in the Small Wheel 85's James Lindsay headed home his only rival Harley Mudie for the win.
In the Big Wheel 85's Christina Palmer was back and just as determined as two weeks previous at the same venue where she also won in emphatic style. Again Christina was in hot form and took the win by a lap over Bert Boam in second with Robbie Gray taking the final podium spot.
Billy Rippon rode a stormer in the 125/150 Youth class piling in 9 laps on his way to victory from Callum Davidson and Lewis Hutchinson.
It was great to see a good line up of Vintage enduro machinery and in the 1979 to 1984 class it was Martin Hinton who won out over Andy Malthouse.
Alan Robson completed 10 laps for the 1985 to 1989 group win ahead of Andrew Ridley, while in the 1979-1984 B class David Scott hit home 12 super laps for the win 2 laps ahead of Rob Bowe in second, with Martin Hinton in third.
Mark Shaw blasted his way around the course to a superb 11 laps to win the EVO 1990-1993 group. David Jackson would finish second on 9 laps with Ben Young in third.
In the 1994-1997 Evo class Will Douglas was a class act taking the top spot over Jordan Brownrigg and Neil Douglas.
Dirtbike Action will be running an Enduro Playday at Woodhouse on the 19th July. For more info go to http://www.dirtbike-action.co.uk/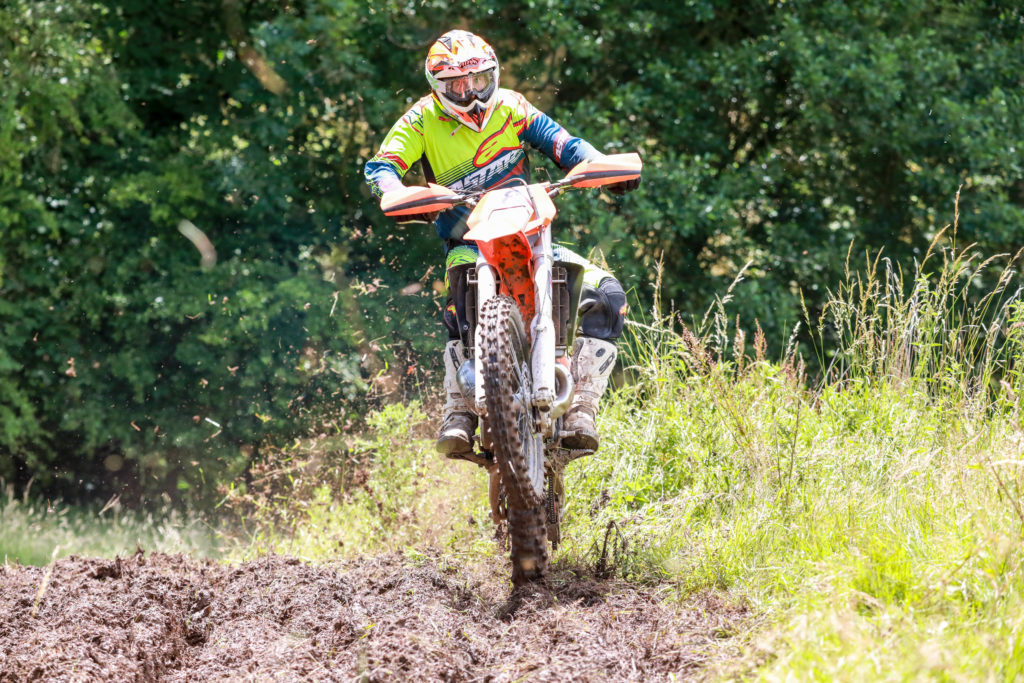 Results