Mildoon's Maximum Men! Formula Grasstrack Championship Round 4 – Race Report & Results
Formula Grasstrack's 4 classes saw maximum points for the Winner's as rider's braved the elements at Alveley neat Bridgnorth, Shropshire.
The rain didn't faze young Charlie Fletcher as he stormed to victory in the Auto Cadet class beating newcomer AJ Bence.
Report by Ross Wharton – Images courtesy of Maggie Smith
Ollie Binns returned to FGA action after missing round 3 and dominated the mixed Cub and Junior class. His fast gating saw off the challenge of his nearest rival, Junior Gino Casale who would claim maximum points in the Juniors. 2nd in the Cubs went to Naythan Kukla and 3rd Harry Fletcher, who struggled with bike issues. Joe Crewe continued to put pressure on Gino Casale but was unable to get one over his championship Rival.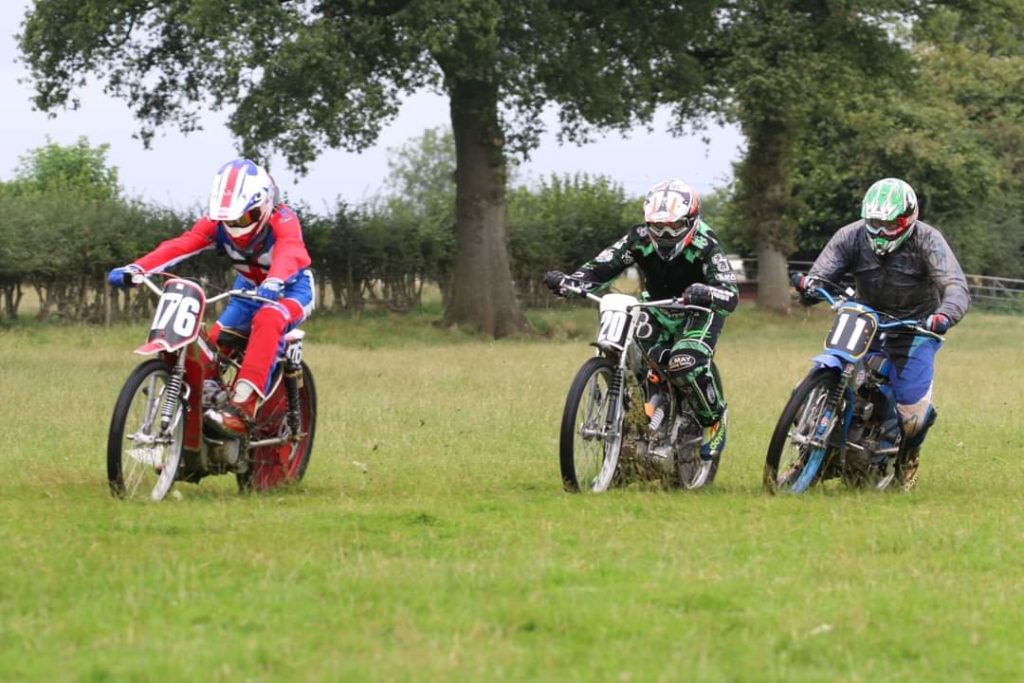 Wayne Broadhurst stormed to a 6 Ride maximum and Won the Senior A final to clinch the first running of the Steve Mildoon Memorial Trophy. Broadhurst wasn't challenged at all and showed his class in the wet conditions. There was a 3-way tie for 2nd in the heats, Marcus Crutchington making his 1st FGA outing of 2021, David Binns and Jake Breeze all on 31 points, the final would decide their championship positions. Joining them would be Tom Crewe & Keith Murfin. Crewe returning to the FGA for the 1st time in 2021 and Murfin having his best outing in some time. Broadhurst was clear after turn one and left Binns, Breeze and Crutchington to do battle. Breeze would just lose out by half a wheel to Binns for 2nd with Crutchington relegated to 4th. Crewe and Murfin finished 5th and 6th respectively. Champion Martin Adams was unable to ride due to illness.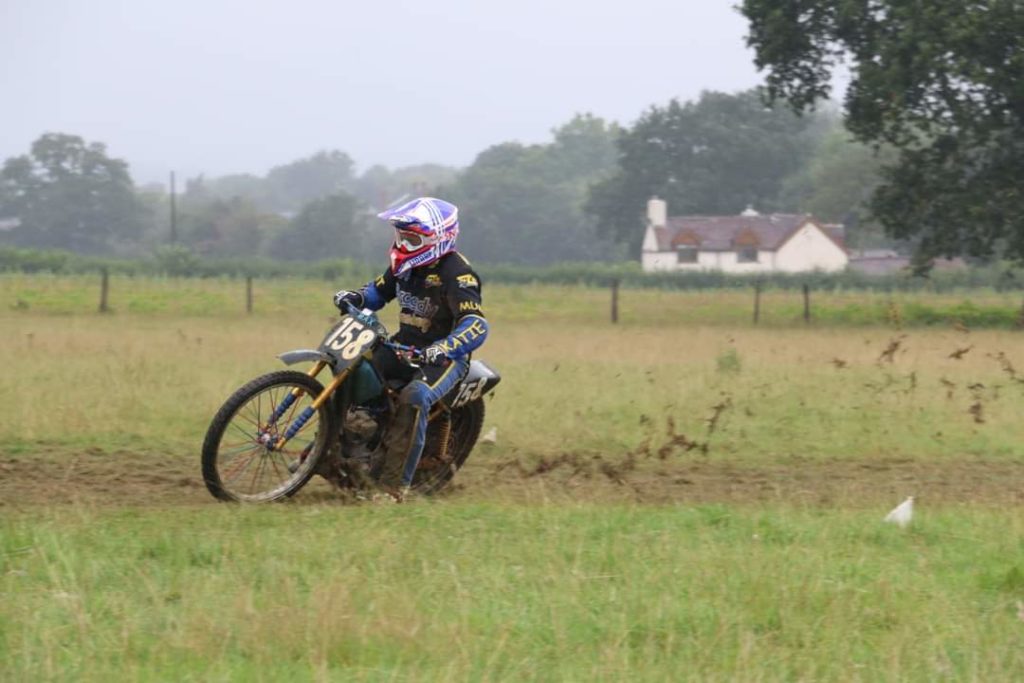 Charlie Fletcher, Ollie Binns, Gino Casale & Broadhurst will be the 1st names on the Steve Mildoon Memorial trophies. Steve was a Former Senior double champion and a wonderful man that graced the Grasstrack community.
The next FGA meeting is at The Rally Site, Near Malpas on 4th September. Find us on Facebook, Search for formula Grasstrack association.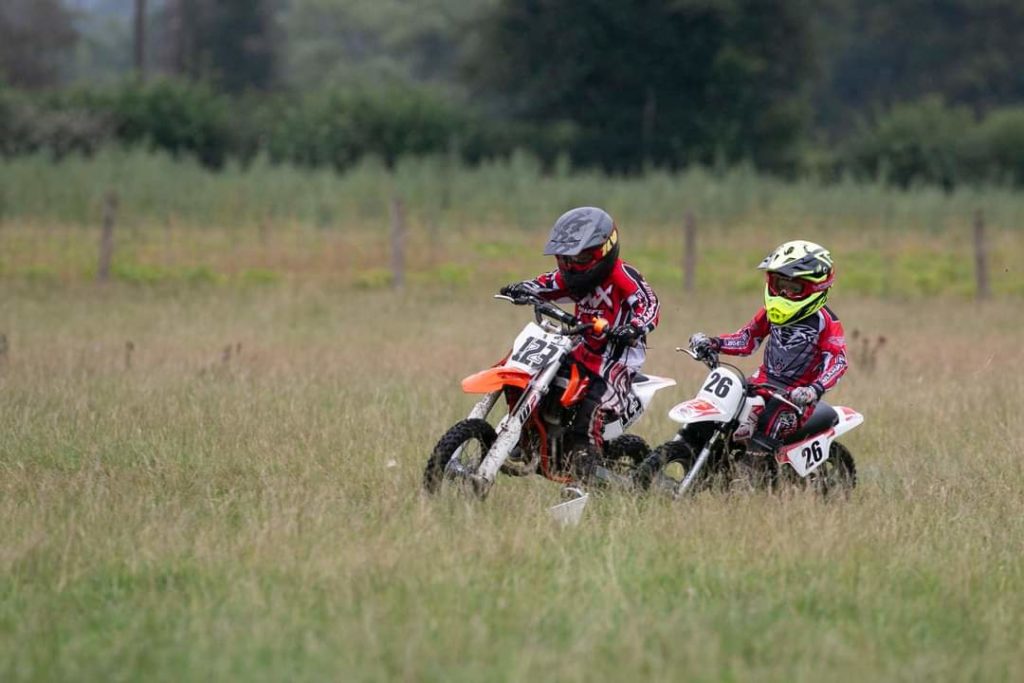 Results
Autos
1st C. Fletcher 36, 2nd AJ Bence 30
Cubs
1st O. Binns 36, 2nd N. Kukla 30, 3rd H. Fletcher 4
Juniors
1st G. Casale 36, 2nd J. Crewe 30
Seniors (top 10)
1st W. Broadhurst 36, 2nd D. Binns 31, 3rd J. Breeze 31, 4th M. Crutchington 31, 5th T. Crewe 30, 6th K. Murfin 27, 7th S. Mace 24, 8th Andrew Rowson 23, 9th Antony Rowson 20, 10th N. Bull 20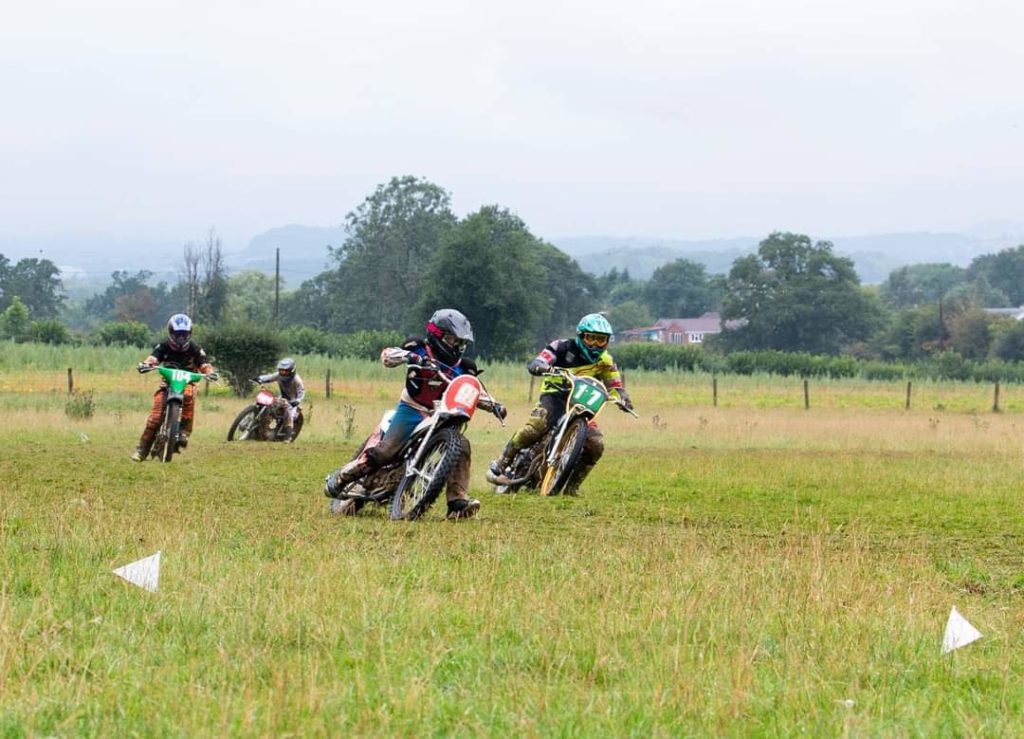 [uam_ad id="37541″]