HAWKSTONE NEWS: Jeffrey Herlings returns to the Ashbrook Hawkstone International for 2024!
Salop Motor Club are delighted to announce that they have signed Red Bull KTM Factory Racing rider and former World Champion Jeffrey Herlings for the Ashbrook Hawkstone International powered by Syntol Lubricants on the 25th of February 2024.
Words: HIMXC, Images: Pascal Haudiquert/KTM Media Library
Herlings loves the famous Hawkstone Park circuit and is once again looking forward to competing at the event in 2024. Jeffrey has had a very tough couple of seasons battling injuries and has been fighting hard to get back to full fitness and to the top of his game where we know he belongs!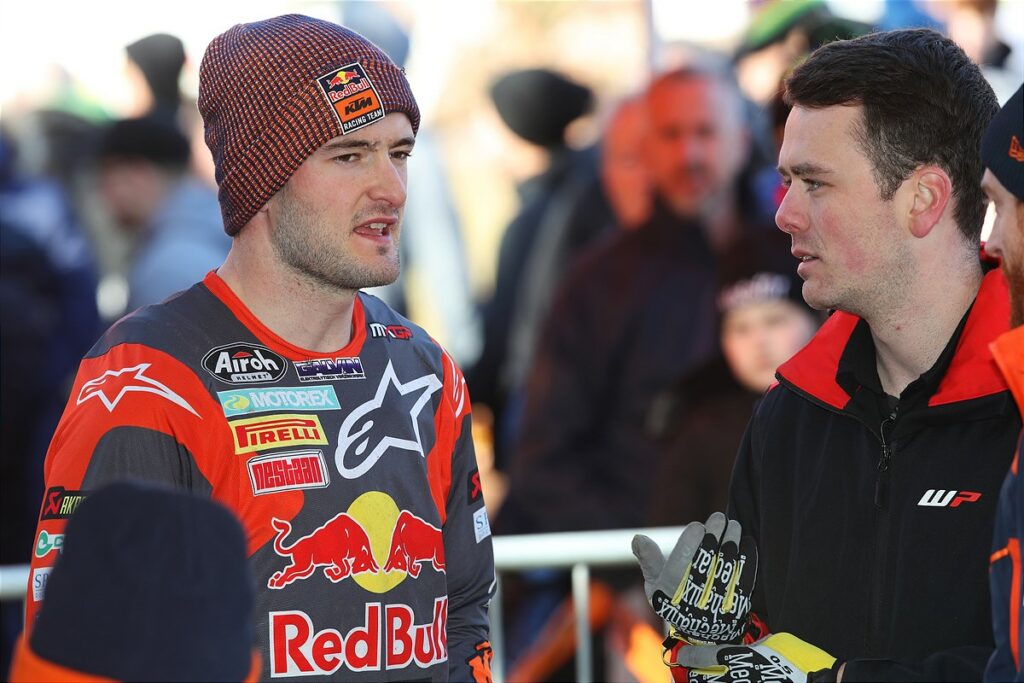 It will be great to get Jeffrey back at Hawkstone and get his 2024 season off to a strong start. He has always had good results there and is great with the Hawkstone fans.
Jeffrey Herlings – "Hawkstone Park is one of my favourite circuits in the world and I am excited to fight for the win again, and I can't wait to meet and see all the British fans again. After not winning last year, I've got a bittersweet taste of it, and I need to fight for the win again in 2024."
Gary Ford – SMC – "It's great to get Jeffrey back for 2024, he is a good friend of the club and enjoys racing at the circuit. I hope the event proves useful in his preparations for the GP season and we wish him well in his MXGP World Championship campaign."
Can all British Championship riders wishing to enter in MX1 or MX2 please contact Gary Ford. There are a small amount of spaces left in the EMX125 class – email ford542@btinternet.com.
For press enquiries and sponsorship enquiries please email carlyrathmell@icloud.com
Trade stand enquiries can be made with Vicki Ireland – vickiireland@hotmail.co.uk
The SMC team are currently looking for sponsors, sponsorship packages start from as little as £50 (banner space only), in return the sponsor will be mentioned in the entire pre event PR, a logo and link on www.hawkstoneinternationalmx.com, mentions in specific bike press and websites. Plus, much more, if you are interested in getting involved in the event please contact me on carlyrathmell@icloud.com for a sponsorship package.
Tickets are only available to buy on the gate – £40 per adult, £5 for 5 – 15-year-olds, £40 for a camping pitch (camper / tent / caravan) – (Saturday night only) this includes free access to the riders paddock, free parking and a programme. Camping opens at 10am on Saturday 24th February and will close at 7pm. Please note that card machines don't work well at the track, there will be a cash machine on site so please bring a card for that or cash.
If you have any questions or are keen to get involved, please let me know.