Todd Kellett extends FIM Sand Races World Cup lead with victory in Argentina – Race Report & Results
British star Todd Kellett – Drag'on Tek Yamaha raced to victory at the Enduro del Verano – round two of the inaugural FIM Sand Races World Cup – and in the process maintained his one hundred per cent winning record in the new-for-2023 competition.
Images courtesy of the FIM
The Argentinian event, the biggest of its kind in South America, represented a very different challenge to the Enduropale du Touquet that got the series under way earlier this month.
Instead of three arduous hours in the saddle, over four-hundred-and-fifty competitors faced an incredibly intense race duration of up to six laps of a twelve-and-a-half-kilometre course. This represented less than an hour of punishing action in sweltering heat, but while the format was different the result was the same with Kellett emerging on top to extend his series lead.
"This race was really, really different," said Kellett. "I had to take a lot of care here and the first time in training I was very nervous. I have really taken my time this week and worked on my mental state."
"I'm so proud to take the victory. I made a good start and a big thanks to the team – everyone has put a lot into this and without these guys this just would not be possible."
"It was hot but the race was shorter. I think I preferred Le Touquet just because I had a little more preparation but they are both special. I will remember this race for a very long time. The fans are crazy – all the barbecues, I could smell them while I was racing – and it is really cool for them to see the whole course."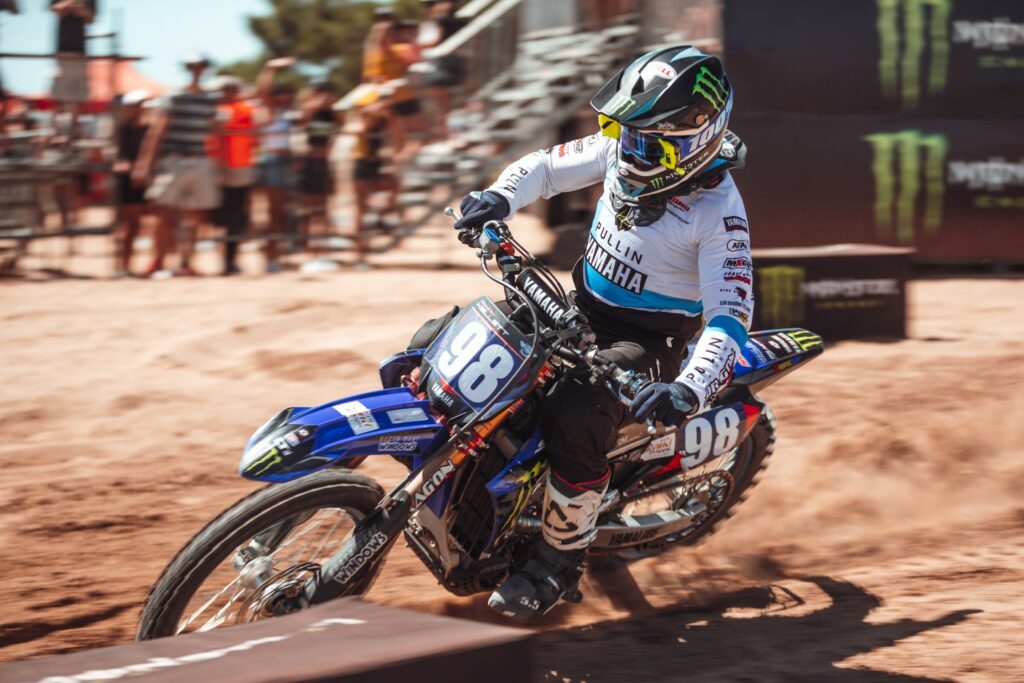 The twenty-five-year-old's victory was not as clear cut as his Enduropale du Touquet win and after six laps of hard-fought racing he recorded a time of just over forty-five minutes which saw him finish with an advantage of eleven-and-a-half seconds ahead of France's Camille Chapeliere – KTM.
Home hero Agustin Poli – Kawasaki was a further three seconds behind ahead of Belgium's Yentel Martens – Honda who was the third rider registered for the FIM Sand Races World Cup to cross the line.
Dutch racer Lars Van Berkel – SR Honda and 2017 Enduropale du Touquet champion Daymond Martens – Honda from Belgium completed the top-five of riders registered for the series.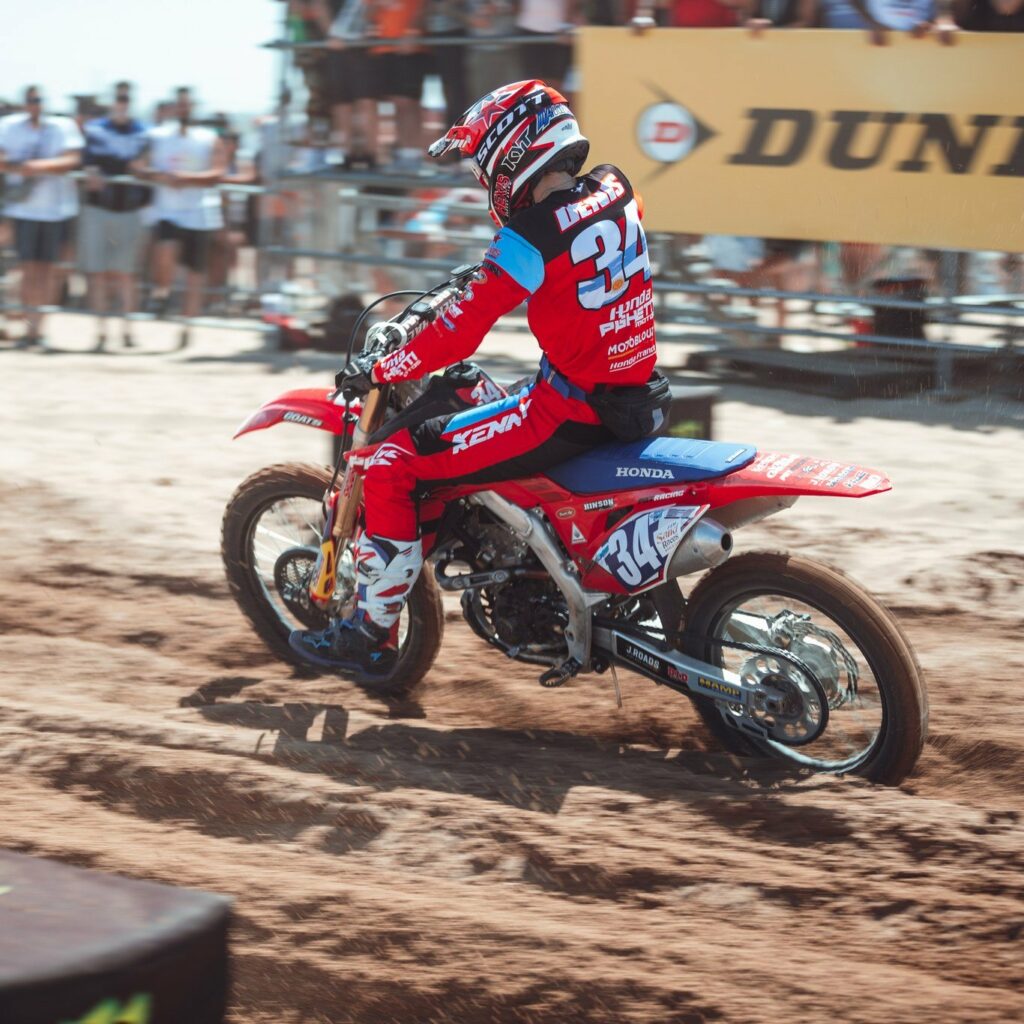 Former Enduropale du Touquet Women's champion Mathilde Denis – Honda made the eleven-thousand-kilometre journey from her home in France worthwhile as the first female finisher with a total of five laps.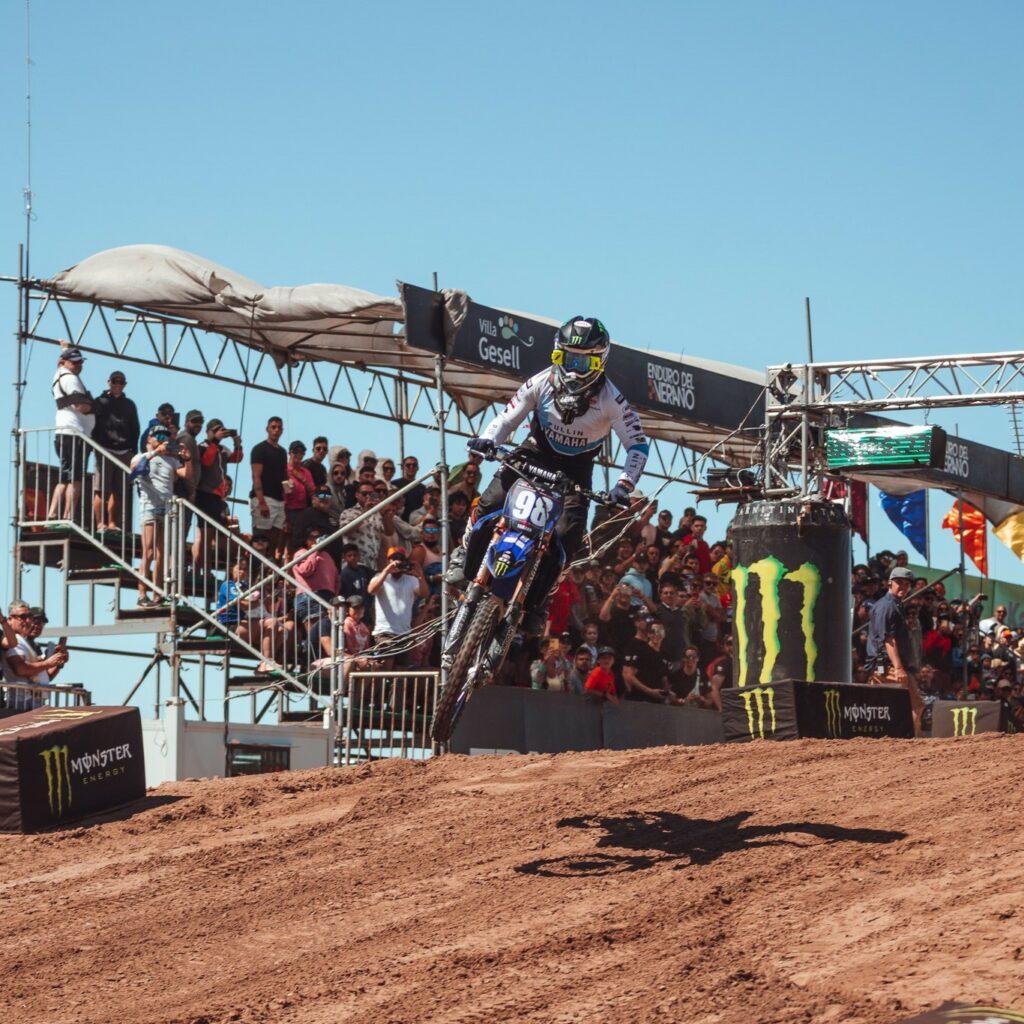 Results
FIM_Sand_Races_World_Cup_-_Enduro_del_Verano__ARG___Overall_Classification_MOTO___26_February_2023