The Winners Circle – Connor Gulbrandson
12-year-old Connor Gulbrandson is the first rider to be inducted into our new "Winners Circle" feature where we will be delving into the championship-crowing seasons of our 2020 title winners.
Images courtesy of JW Forsyth Photography
Connor who hails from a little village on the outskirts of Rotherham, and goes to the Hill House independent school in Doncaster where he enjoys playing Rugby when not riding his bike, has been racing with the Edge Offroad Enduro club for the last three years. He won the 65cc class in 2019 before he stepped up to the Small Wheel 85's this year where he won the Youth B Class of Edge Offroad's Motul National XC Championship, and that's the title win we talked with him about!
Dirt Hub:  What were your goals leading up to the championship?
Connor: Our goals, to be honest, coming into the championship were to finish top 3 which was going to be a big ask against quality and older riders such as Toby Shaw, Ailbe O'Connell, Charlie Page and Lucas Travers
DH: What were your favourite and least favourite tracks in the series?
Connor: My least favourite bogey track is Leighton Hall 😭 and my Favourite track is Tong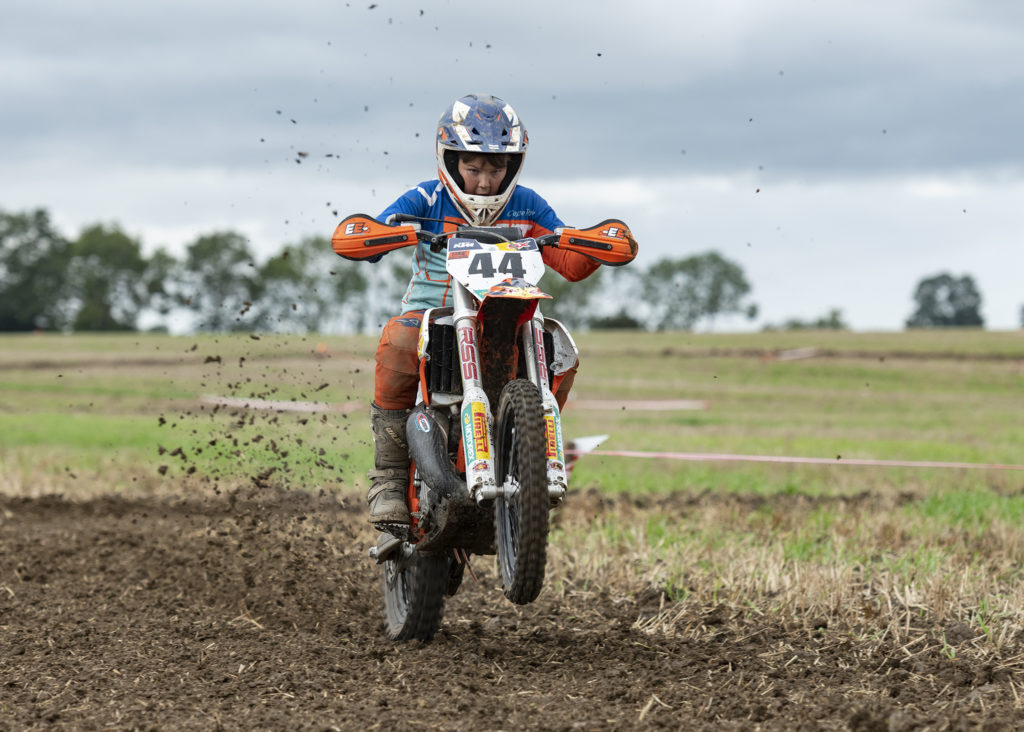 DH: What was your best round of the championship and why?
Connor: Best round was Tong during the hurricane in February where despite finishing second I had a race-long battle with the other top boys in our class, showing me I could run at the front and gave us confidence that wins would happen before the year-end.
DH: What was your worst round of the series and why?
Connor: My worst round was Leighton Hall as after only 1 lap I crashed and hurt my shoulder and sat the whole race in the ambulance with medics, for some reason Leighton Hall is my bogey track
DH: Who are your biggest rivals in the series?
Connor: My biggest rivals all season have been Toby Shaw he's in a different league to everyone else and, to be honest, had he and Lucas Travers not gone big wheel half way through the series we would have finished second or third at best.
DH: Tell us the story of your championship-winning season?
Connor: Once the above two riders left our class it was a dog fight to the very last race of the season against Ailbe O'Connell who came back from missing two rounds with a broken arm, so all credit to him as the championship went down to the very last race with double points up for grabs and both of us were under pressure to win that race
Normally I get great starts, sometimes too good as I've crashed leading into first corner more times than I remember which my dad always reminds me of!
I can't recall anything special about any particular round except the second to last round at Butts Quarry where I got the holeshot and crashed in the first corner going from hero to zero in 200 metres.
I rejoined last but managed to fight my way back up to second by the end of lap one, but could not do enough to catch Ailbe O'Connell who won the race setting up the winner takes all finale at Korc.
I genuinely feel lucky to have won almost a little by default as the two main contenders moved on midseason, but as the say, 'you got to be in it to win it'. I did my best despite the pressure that was mounting and held my nerve.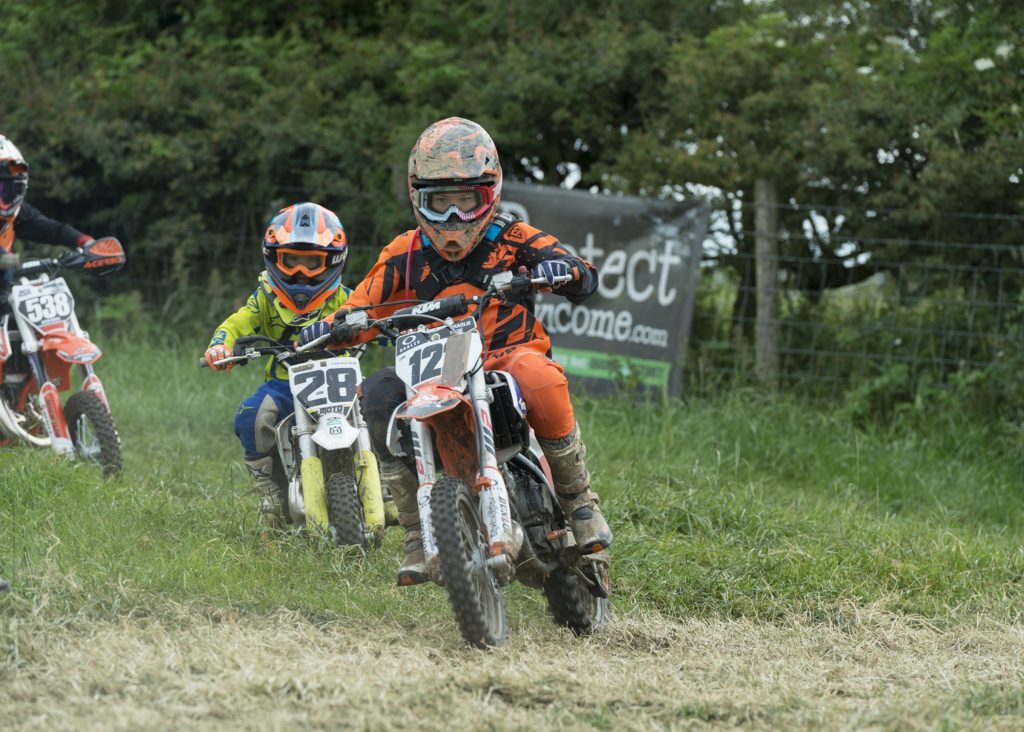 DH: Who would you like to thank for their support?
Connor: I would like to thank my mum and dad and my big brother who won the novice sprint championship for all helping in the practice days and offering advice that my dad could not offer as he's too slow!🤷‍♂️ and all the team at Edge Offroad especially Sonya and Dan
DH: What are your plans for 2021?
Connor: We are not sure yet as to 2021 as I want to do my best at my new school, but no doubt we will be racing enduro and maybe trying to learn a bit of Mx to boot