Team GB bring home bronze in the 2023 ISDE World Trophy – Day Six Team GB Report & Images
And so, the 2023 International Six Days Enduro comes to a close! In what will go down in history as one of the hardest races ever due, Team GB's Men's Trophy Team achieved another podium finish this year in third place! Thank you to Carbon Comps for sponsoring Day 6 this year!
Report & Images  by ACU British ISDE Team – Tilde Tighe and by Carbon Comps
Saturday 11th November saw seven Team GB riders compete in a final motocross race to become ISDE finishers. For the Men's Trophy Team, simply finishing the race would ensure a podium finish- but they were determined to try and close the gap to France and overtake them in the standings. The boys raced well in the motocross test, beating all but one Frenchman and closing the 2 minute gap down to just 40 seconds, but it wasn't enough to move up to second place. Jamie McCanney suffered damage to his front wheel on the first corner but carried on to finish 5th in the race, just moments away from his wheel collapsing!
Thousands of spectators were in attendance at the ASER Motocross track, cheering on the riders and enjoying very competitive racing. Given how physically and mentally challenging this ISDE was, Nathan, Jamie, Jed and Alex are delighted to come away with a podium finish and bronze medal each as a reward for their hard work and determination.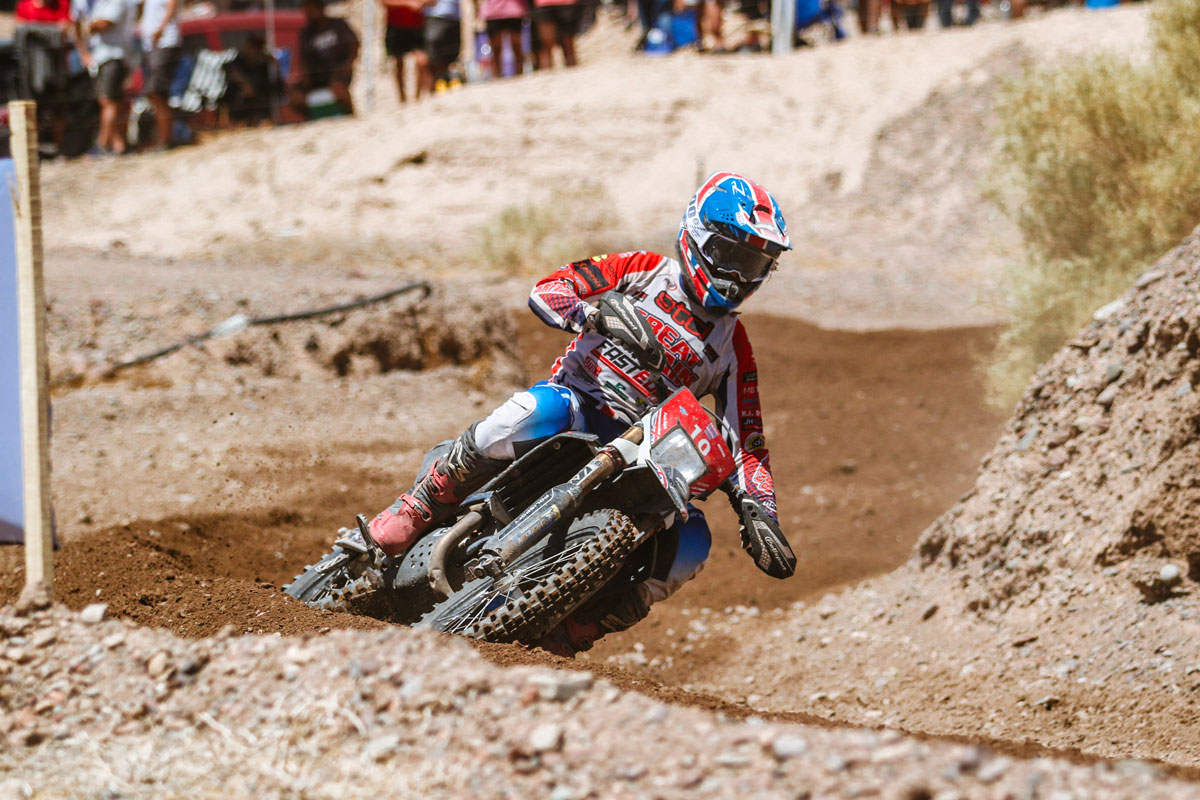 Jamie McCanney just beat Nathan Watson to be crowned the fastest Brit, finishing in 6th overall with Nathan in 7th. Jed Etchells also had a great week to come in at 13th place, with Alex Snow in 19th.
As for the Juniors, Max and Harry had two very different motocross races. Harry was in the mix early on, fighting to make up positions and earning himself a 9th place finish in the Junior Trophy Class. Max unfortunately sustained a knee injury on lap 1 of the race, forcing him to spend the rest of the race riding around slowly in order to finish. Max has done extremely well to finish 16th in class given that this year was his first year competing in enduro- the team are incredibly proud of him!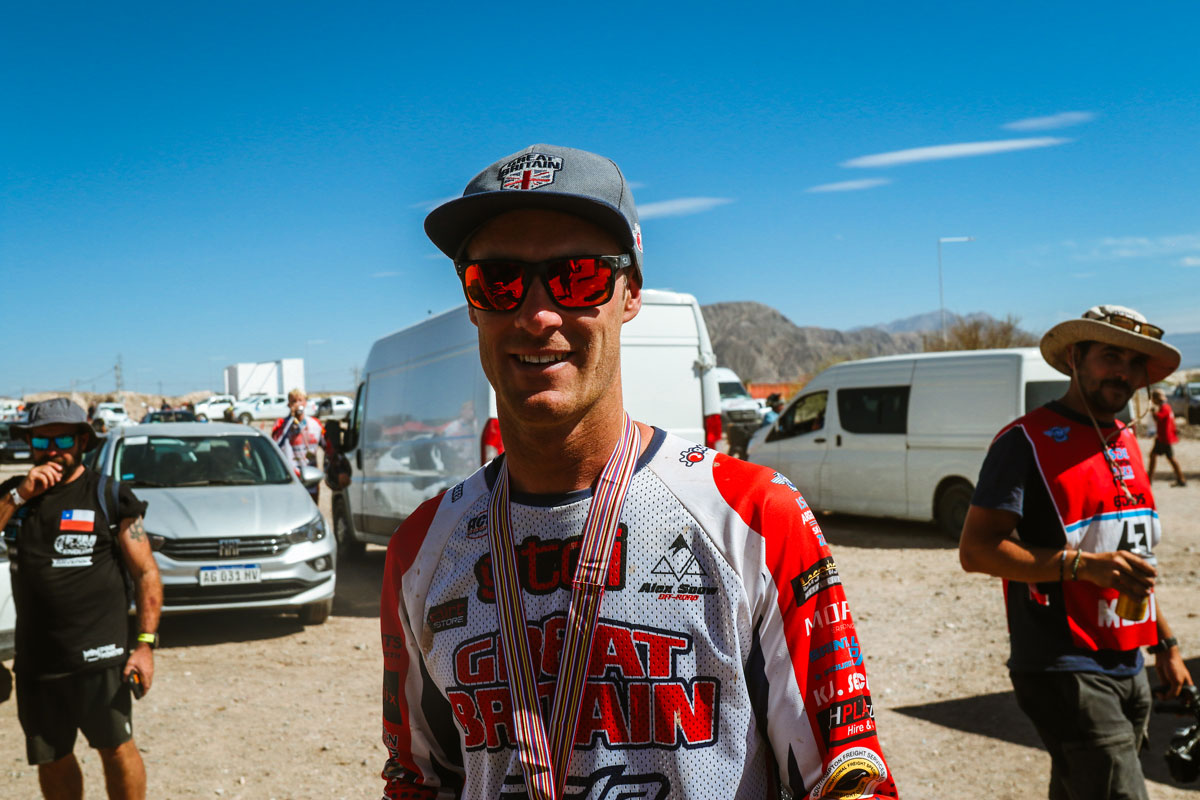 Nieve was the last woman standing for Team GB in the Women's World Trophy category, completing the final MX test to come 7th in class! Nieve was one of around half of the Women's class who actually managed to finish the 2023 ISDE. Following the MX test, Nieve felt very ill and was taken to the paddock medical team, but she is all good now after some treatment for dehydration.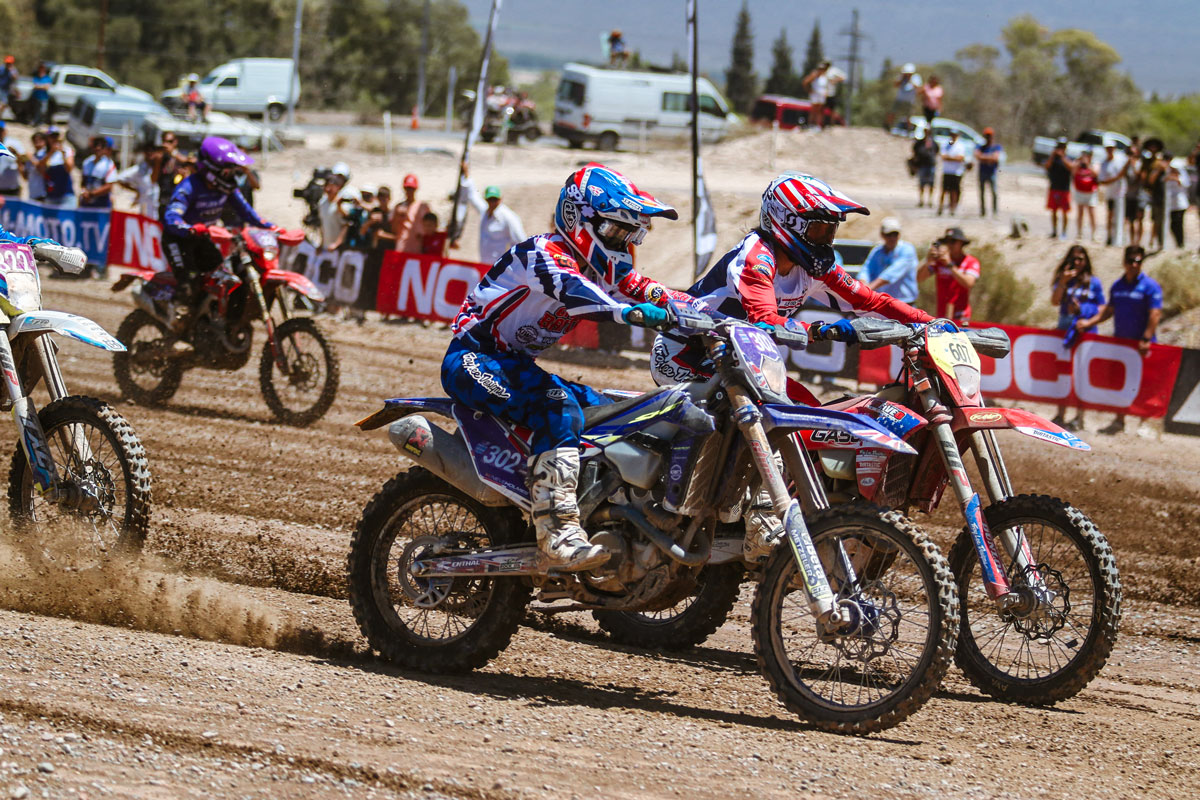 It has been a long, hot week with everyone suffering in the heat, rider or not. A huge shoutout goes to the entire British Support Team from those on the checks to those based at the paddock and everyone in between- THANK YOU!
Onto Spain 2024 where we want all three teams on the podium!

Final ISDE Results
Men's Trophy Team- 3rd Overall
Jamie McCanney- 6th WT
Nathan Watson- 7th WT
Jed Etchells- 13th WT
Alex Snow- 19th WT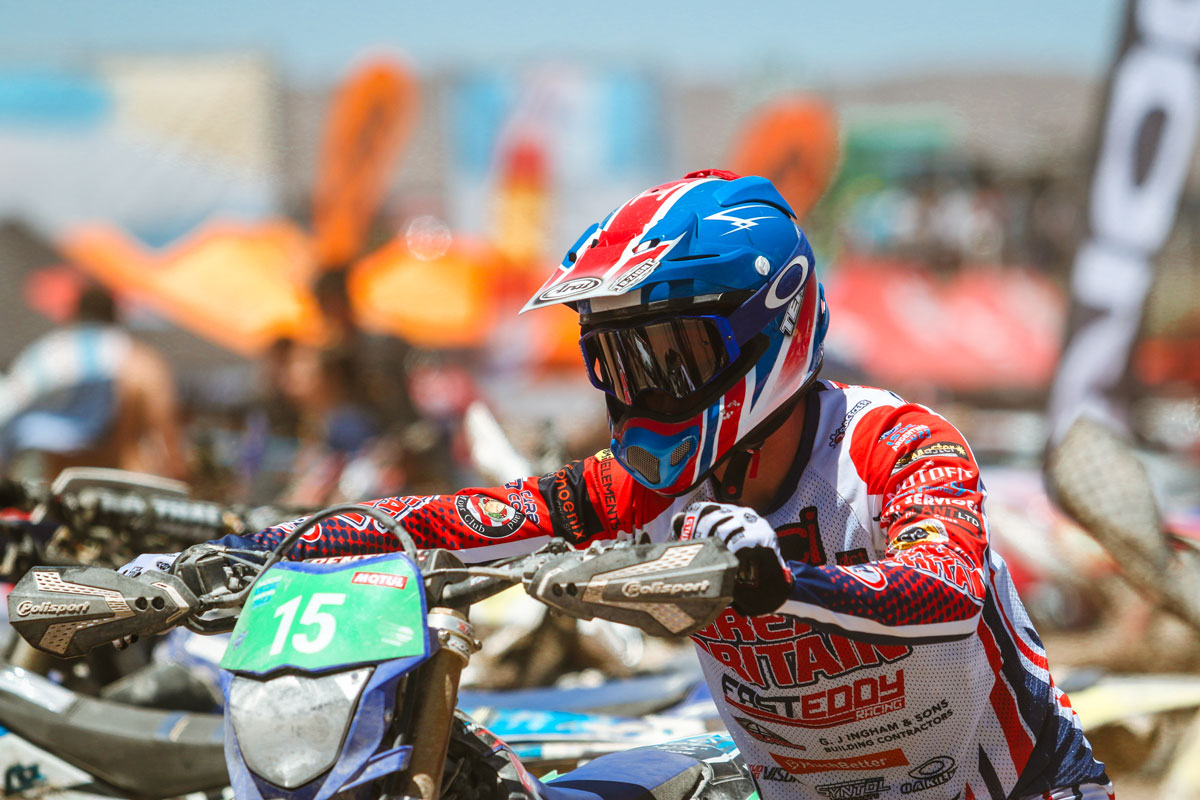 Junior Trophy Team
Harry Edmondson- 9th JWT
Max Ingham- 16th JWT
Women's World Trophy
Nieve Holmes- 7th WWT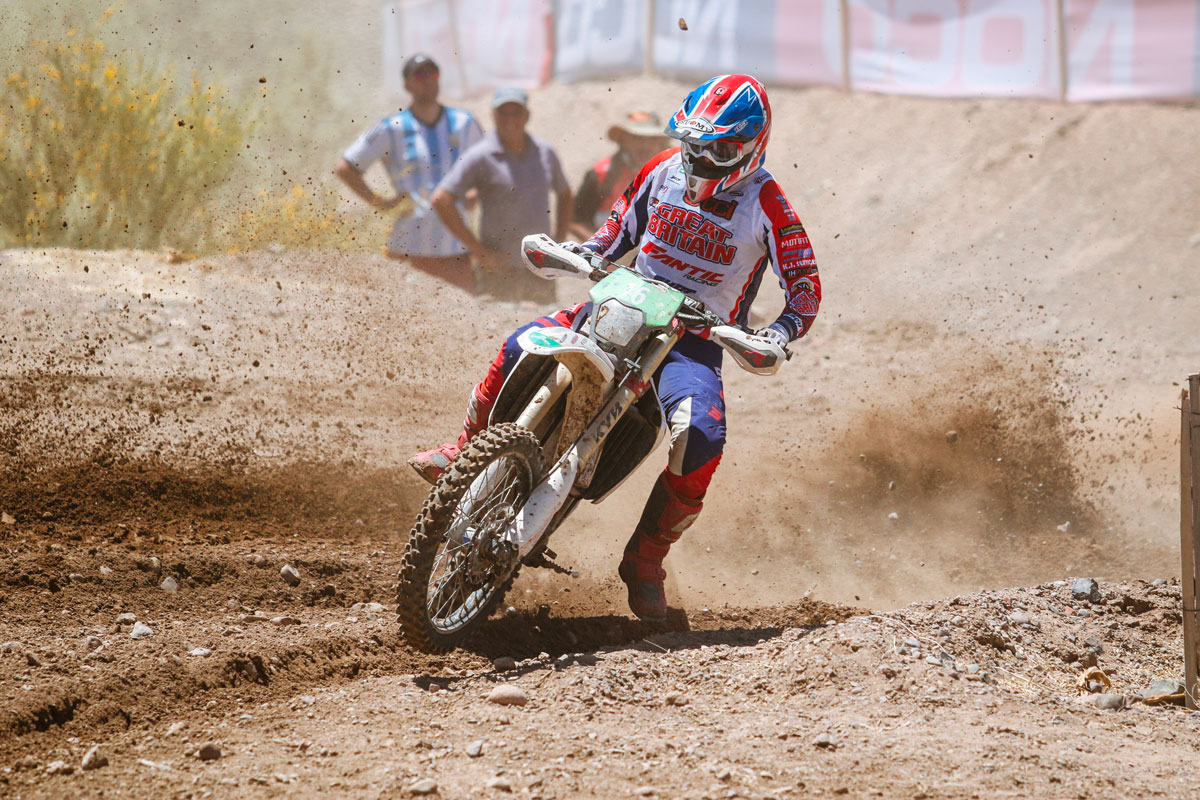 About our Day 6 sponsor
Carbon Comps
Carbon Comps are the UK's only fixed odds competition site specialising in brand new Road, Adventure, Enduro and Motocross Bikes!
Ant is a key supporter of Team GB and has contributed over the past two years, hosting fundraiser raffles and being a Day sponsor twice!
We would like to say a huge thank you to Ant for all his support through Carbon Comps, we can't wait to see how much bigger and better our partnership can get in the coming years!