RESULTS: ADAC Stuttgart Supercross – Friday & Saturday
The results (although, bizarrely, no action photographs) are through from the opening round of the ADAC SX Cup in Stuttgart, held at the weekend.
Words: Ben Rumbold, Featured Image: Gregory Aranda Social Media
There is a Livestream available if you wanted to watch that, so I'll stick the results below the link.  It is not free and you'll have to translate the site from German.  British rider Dylan (we never knew your middle name was Norman?) Woodcock raced in the 450cc SX1 division for the VisuAlz Production Husqvarna squad, the same team that runs Tim Koch in MXGP, but with modest results.
Livestream link here:  https://www.adac-motorsport.de/adac-mx-masters/news/2012/live-stream-adac-supercross-stuttgart-adac-supercross-stuttgart-live/
Fresh from challenging at the World Supercross at Abu Dhabi, French chargers Gregory Aranda and Cedric Soubeyras disputed the Main Events of both nights ahead of a horde of their countrymen. Woodcock, who has been strong on a 250 in German arenas earlier in his career, didn't make the main event on Friday after a lot of "little freak things happening to me".  He got through on Saturday but said: "The main event was tough, 20 laps on a 450 is no joke in Germany. I definitely learned a lot this weekend and I'm excited for what's next."
SX2 was won on both night s by Abu Dhabi GP podium man Maxime Desprey, although former Prince of Bercy Jace Owen ran him close on Saturday.
The overall "King of Stuttgart" title was earned by the SX1 winner Aranda, whilst Desprey took the "Prince of Stuttgart" title for the SX2 overall victor.
SX1 Friday Main Event Results: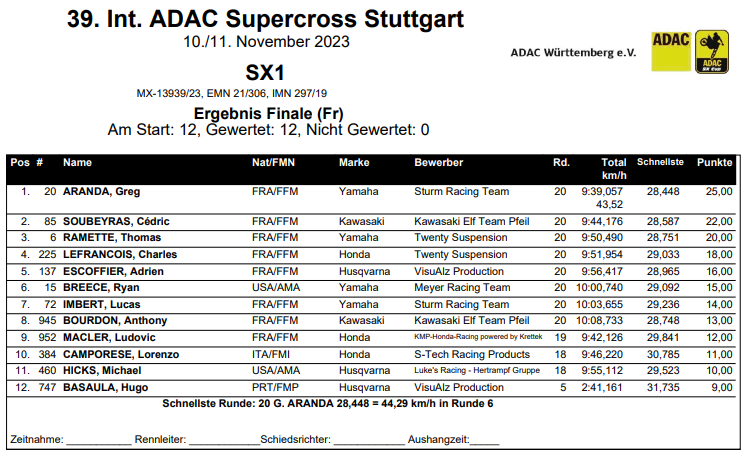 SX1 Saturday Main Event Results: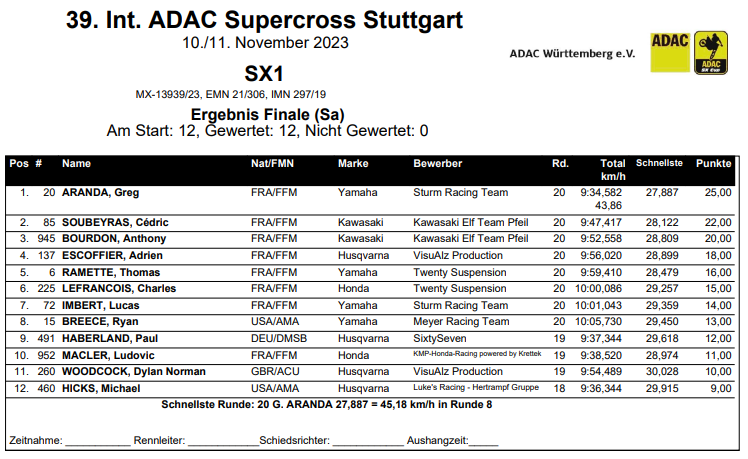 SX1 Overall "King of Stuttgart" Results: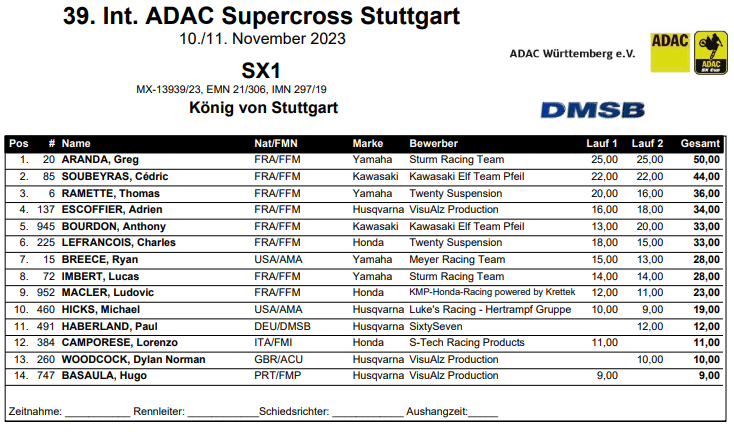 SX2 Friday Main Event Results: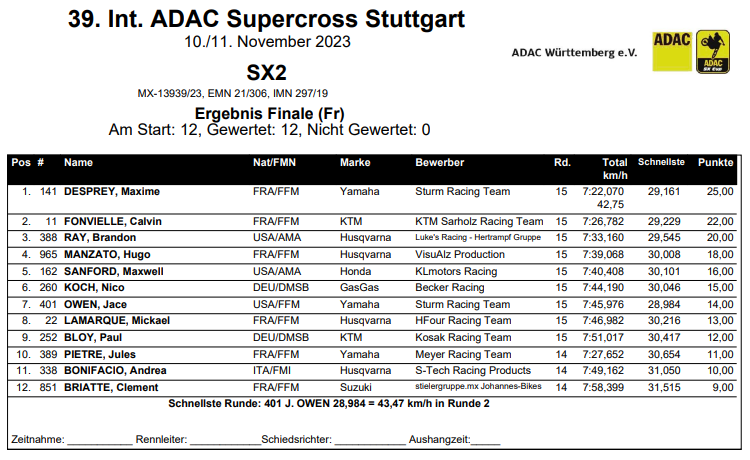 SX2 Saturday Main Event Results: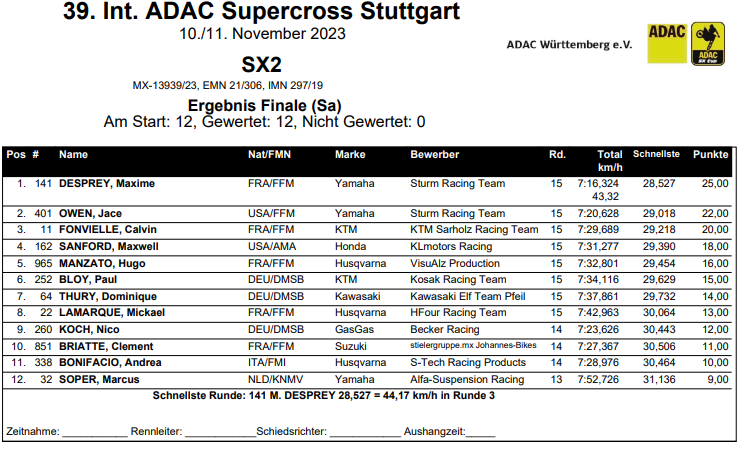 SX2 "Prince of Stuttgart" Overall Results: