Jack rings the Bell at round 2! Scunthorpe Summer Flat Track Championship Round 2 – Results
Round 2 of the 2020 Scunthorpe Summer Flat Track Championship took place at the weekend and once again the action was fast and furious.
Images courtesy of Ian Rispin
Jack Bell continued his fantastic form in the Flat Track class being defeated only the once by Tim Greig who finished second with Trevor Heath third.
Luke Potter backed up his opening-round victory by doing the same in the Street Tracker class while Pete Wyldbore took the Street Comp win.  Aaron Tuttlebee was unstoppable in the Vintage Flat Track Class.
In the Inappropriate class Scott Thompson and Aaron Brannon traded wins but it was Thompson who came good in the end for the overall, while Anne Marie Kenyeres duked it out with Wag Scott for the ladies win.
Jack Bell again put in a good shift to take the victory in the Minibike Class but he did on one occasion get beat by Joe Thompson who finished second.
In the Junior One class Jack Franklin went through the card for the number spot, and in Junior Two Wyatt Hopkins rode superb winning each and every race.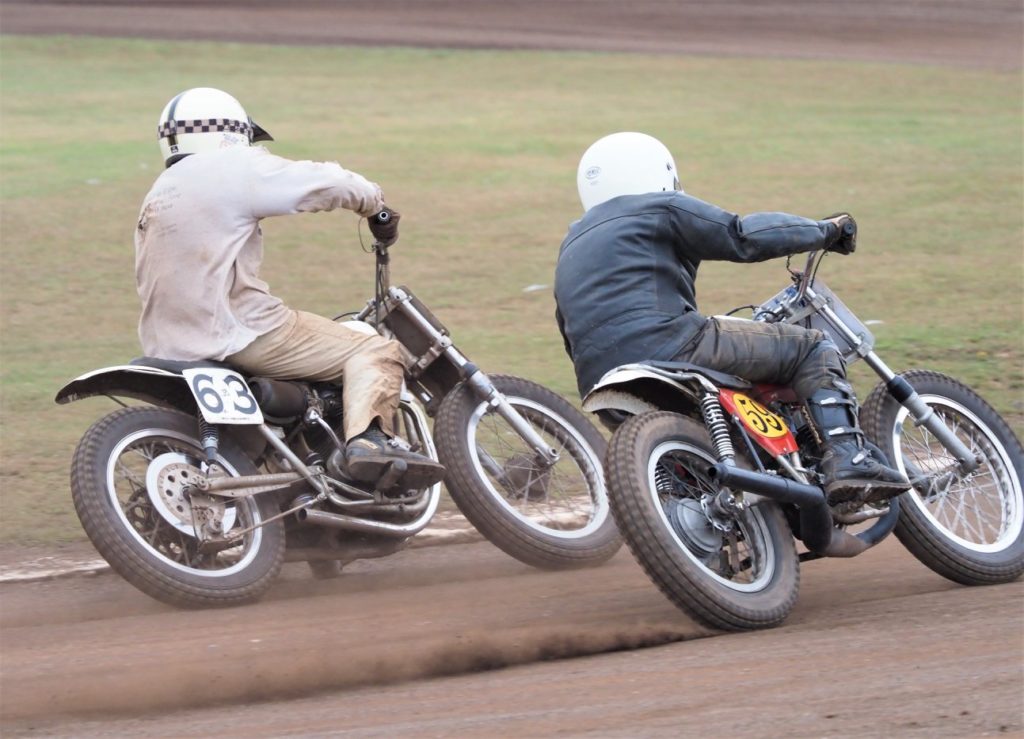 Iain Harrison Junior powered his MX bike to victory in that class while Luke Potter made it a great day and added the Vintage MX victory to his Street Tracker win.
The next round of the series take place on September 6th. For more info go to https://www.facebook.com/groups/scunnyflattrack
Results
Standings after 2 rounds