It's Daniels family values but Will wins out! Tees Valley Enduro – Report and Race Results
It's been a while since we have been able to bring you Race Results but Dirtbike Action today are the first club to stage an Offroad race meeting in the UK since Lockdown with their Tees Valley Enduro.
Images Courtesy of Matthew Rudd Photography
The track was graded overnight after a practice session was held the previous day and it held up well with a few showers during the day and dust showing in places by the end of the race. The club did a great job at keeping riders distanced both in the pits and on the start line.
The race proved to be a real Daniels family gathering and it was Gary Daniels who took the early lead before SuperEnduro Junior World Champ Will Hoare made his way to the front, where he would stay until the end of the race for the overall win. Gary's sister and Women's World Enduro star Jane Daniels would make her way into second ahead of her brother Gary who would finish third both overall and in the Expert class. Keeping it in the family their Dad Andy Daniels would make it a fantastic Fathers day by winning the over 50's category. Andy Dean would take the Runners up spot in the over 50's with Neil Crayston in third.
Stepping up into the Adults for the first time Cameron Baker-Haste powered to a dominant Sportsman win six minutes ahead of Thomas Johnson while Liam Marchant would round out the top three.
In the Hobby class Jak Heaney completed 12 laps on his way to victory ahead of Simon Cardis and Alex Wall.
Steve Hind fended off Scott Aitken by just 8 seconds for the Clubman win, while Oliver Baker-Haste grabbed the final podium spot in third.
In the Youth classes young Dexter Hind was on a mission in the Auto class, completing 7 solid laps, one more than second-place finisher Jacob Bragg who rode a great race as did Jack Wade in third.
Jack Wall fired home the 65cc race win, in front of Jack Houghton in second and Brooke Moodie third.
James Lindsay was a dominant winner in the Small Wheel 85cc group, scorching to 9 super-fast laps, 2 head of runner up Harley Mudie with Finley Brook in third.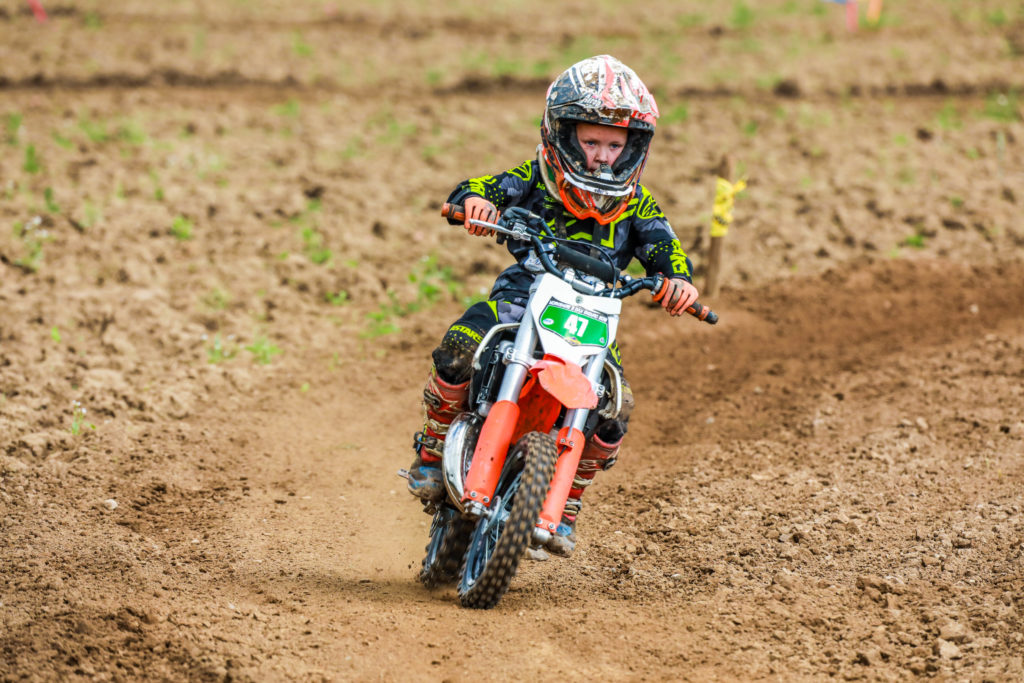 In the Big Wheel 85's Cristina Palmer rattled off 10 blistering laps for the win from Riley Boyd and Robbie Davidson.
Billy Rippon was master of the 125/150 youth class winning by a full lap over Callum Davidson, while Lewis Hutchinson landed the final podium position.
Dirtbike Action are also back on track next week (Sunday 28th June) with their Putoline Extreme Ravines Challenge.
Get the full info here >> https://www.dirthub.co.uk/putoline-extreme-ravines-challenge-entries-open/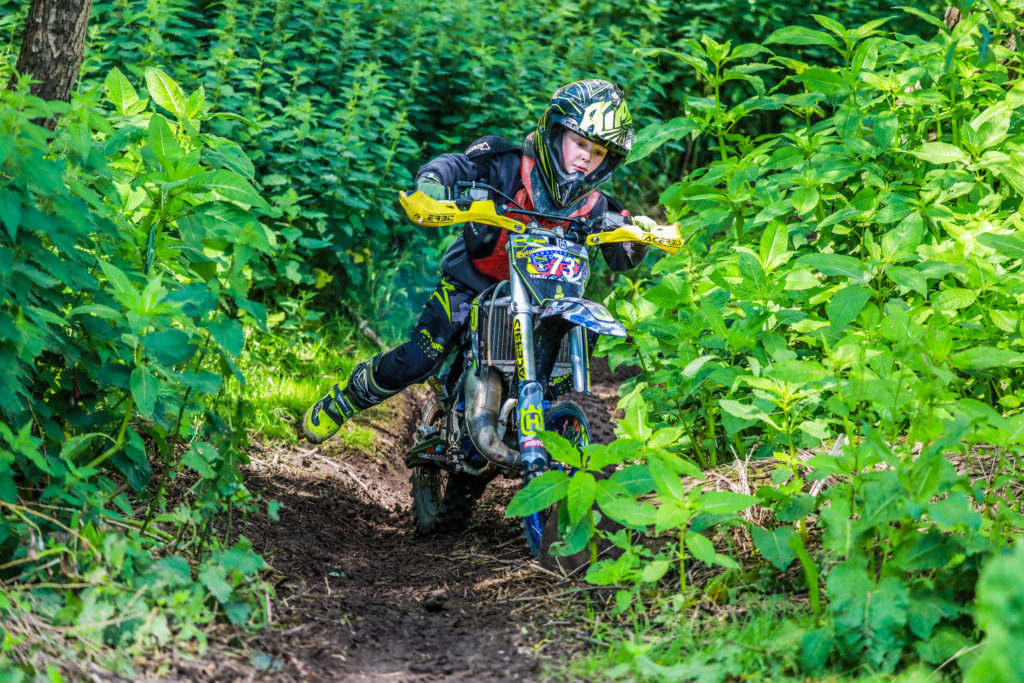 Results
Adult
Youth