Interview: Dylan Woodock returns to AMA Supercross in 2022 with a new team!
UK's 250cc AMA Supercross hope Dylan Woodcock returns to America next week for his third stint on the Worlds biggest offroad stage, having signed with a privateer team for the series.
Images courtesy of Nuno Laranjeira
Through the cold winter months of 2021 Lockdown, Woodcock's LCQ heroics and qualification to his first-ever main event warmed the cockles of UK fans confined to their homes.
A crash in Houston halted his campaign resulting in a broken back and a long period of recovery. We did see him back on a bike at the Airborne Gunner Supercross and the MX Nationals and a few sporadic Motocross events, but in the main, Woodcock has been churning out the hours at his day job in the Stunt Industry.
We caught up with him before he flies out to California on Monday.
Dirt Hub: Hey Dylan, so you are heading back stateside for another bash at AMA Supercross, So what coast are you doing?
Dylan: I am pretty sure I am doing the West Coast. I did the East last year as that was the first coast that came. If all goes good, I may even jump on a 450 and do the East Coast; see if I can make the night shows and make some more money. The team offered me to do that, so if all goes to plan that's what we will do.
DH: When will be your first round?
Dylan: 8th January Anaheim 1.
DH How's the prep been going?
Dylan: Preps been going good; I have just not been riding Motocross bikes. I have just been working and training off of the bike, getting all of my core fitness up and strength and things like that. I have been working, training and riding here and there – like I brought a new Kawasaki this year and put 20 hours on it with a few races here and there. I have just tried to work this summer as when it comes to Supercross, you have got ten weeks of pretty much riding every single day, so you are going to burn a lot of hours at the track, so I am sure I will be in the swing of things by like week three or four and feel like I have never left the bike.
DH: Tell us more about your day job…
Dylan: I work in the Stunt industry. I am not a stuntman as of yet. I have still got to get my skills. I have three of my skills now, but I still have a couple of skills to go. I am learning two sides of the job, which is the stunt rigging and doing the stunts, so I am doing a bit of both. I have been working here and there, and when I am not working, I am training for my stunts skills, which I still have some left, so doing a bit of everything and trying to get by really.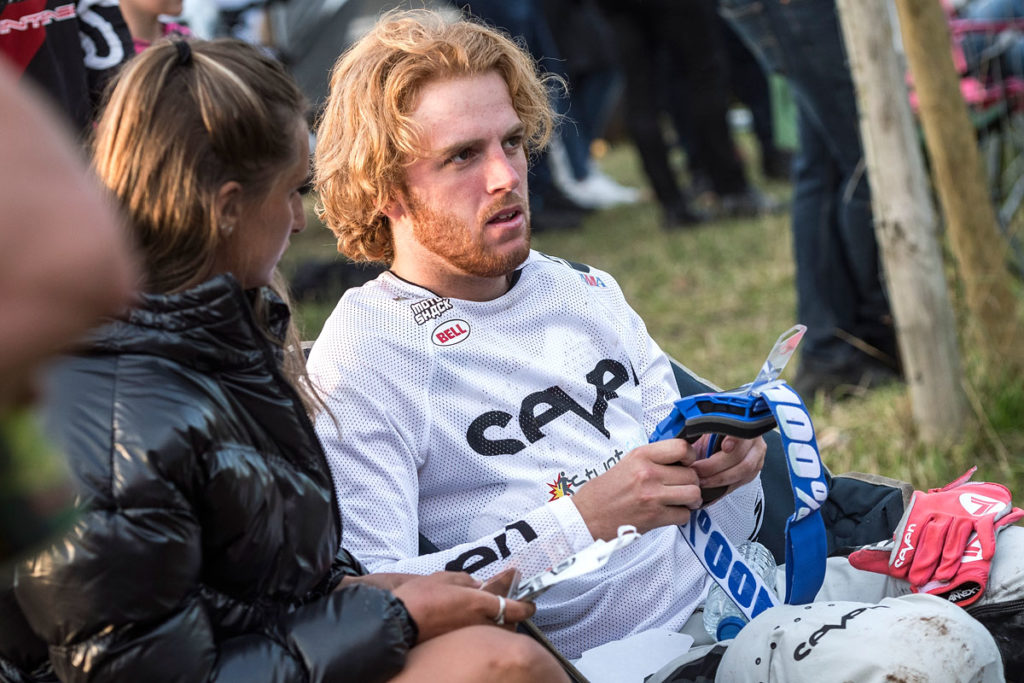 DH: What's the plan when you get to the states?
Dylan: The plan is to get there and ride two or three days outdoors, I have heard it's raining out there at the moment, so hopefully, the tracks will be prime – get used to the new bike, meet the new team, feel it all out, get my Supercross suspension and put that in… The second Sunday, I will start riding and easing into Supercross and get into a bit of a programme before I start getting the heat races down. Starts, heat races and whoops, that's all I have on my mind!
DH: Are you staying in California again?
Dylan: Yeah, staying again with CMH (California Motocross Holidays) hopefully, they will be back open and will hopefully have some British people coming over and getting in amongst it and seeing me out there. I will be staying in my Camper next to the house. Micky from CMH and his wife Megan are having a baby, so I am sure they will be busy with that kind of stuff. I will be just kind of doing my own thing with Jake from DIFT media, videoing everything and posting videos once a week. We will be recording what we are doing – the sticky situations we get in and the good times. Jake's not been away from home before, so I am sure he will get homesick. I don't think he eats much apart from Chicken Nuggets and Chips. He is a pure filmer, so who knows what he will be getting up to.

DH: So, who is the new team?
Dylan: The team I am riding for will be revealed when I get to America, and I will post it out on my first video. It is a privateer satellite team that gets help from AEO. They ride an Austrian bike, so I am really looking forward to it. I met the lady who owns the team a year ago at Houston, and she was going to put my bike on her truck after we left. But I didn't leave Houston as that's where I had my accident. I got talking to her in the bar before the first event, and then when I made my first main event, she was like, "maybe this kid Is for real". I just got the same attitude when I do everything, laid back, have fun – cheeky and cheerful chappy, always messing around at the truck, and I think the guys there were having a bit of a tough time, and I was doing my thing with Micky. One thing led to another, and when I got hurt, she rang me and said, "if you ever get back on a bike again and start riding, you have got a spot on the team". So I have got a spot on the team, and all will be revealed in a week.
DH: Injury wise are you fit now? Are there any repercussions?
Dylan: I have been training and doing all that sort of stuff. I still get a few back pains now and then. I mean, I hit the floor pretty hard. My toes are still dead, but it is what it is, and my right bum cheek is a bit numb, but that doesn't affect me, really. My balance when I do squats is a bit off, but that's about it really. All in all, it's the fittest I have ever been. I live on my own now, so I have been making my own food and not eating crap like microwave meals and all of that shit. I have been looking after myself. Training for the stunt register you have to be in good shape, as you have to adapt to any skill that you are going to do as you could be climbing you could be scuba diving, trampolining… you have to be a multi-skilled guy, so you have to be ready for anything. That's part of the job; you have to be fit and healthy and not a slob.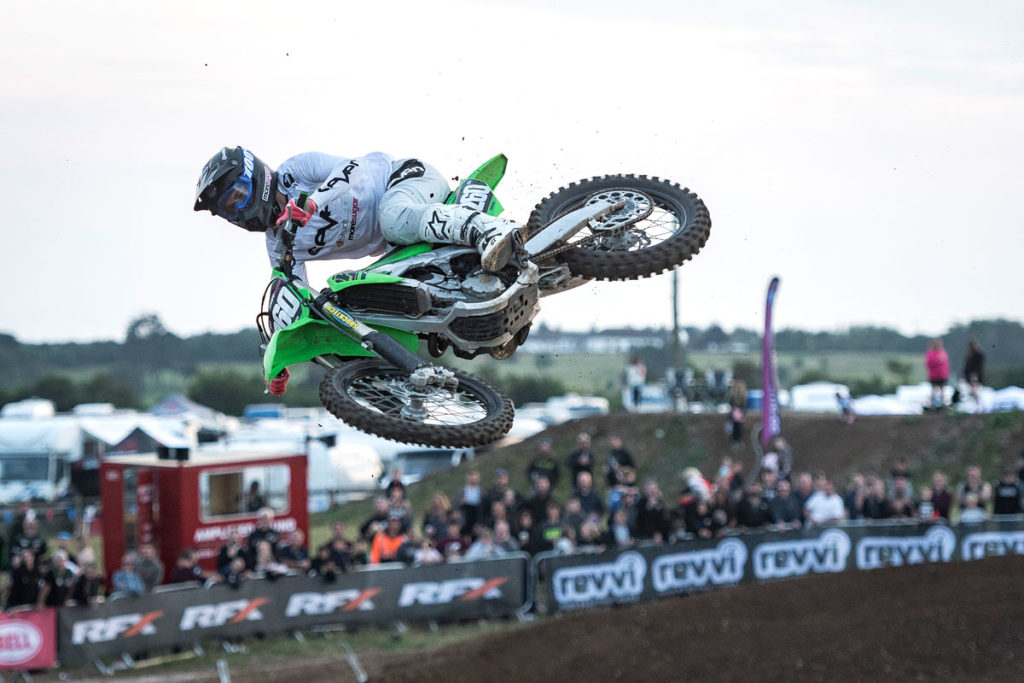 DH: You have had a couple of years AMA Supercross experience now, so have your expectations and goals changed for this year?

Dylan: The goal this time is to get my prep dialled before the race. The things I am focused on is the Heat Race, my starts and the whoops, and that is pretty much it. Everyone can jump the jumps, so my goal is to get to the mains, and once I get to the main is to push for the whole race. I want to be able to put good results in and get myself into good positions by getting good starts and stuff like that. I have been to America now enough times. I know how it works. I know when it's go time and when to push and not to push. I am quite an aggressive rider, so hopefully, it all goes good. I want to really nail my starts and get up the front in the heat races. I want to go straight from the heat race and avoid the LCQ's, but as you all saw, I am not scared of getting in amongst it in the LCQ's so I am sure it won't be a problem if it does come to that.
DH: Did it surprise you how much support you had from the UK?
Dylan: Yeah, I mean, it's the only thing that's happening at that time of year, so everyone is watching, and I appreciate the support. It feels like I am the only truly English guy waving the flag for everyone. It's not like I can go there and pussy out; I just go for everything; sometimes it bites me in the arse, and sometimes it doesn't. Hopefully, this year it doesn't. I have got all the tools this year to get good results and go big. Heat Race, Starts, Whoops, focus… that's all I have got really. Just have fun and post up some videos, from behind the scenes, me in the Camper working on my bikes, that kind of stuff. I am riding for a team, but it's a privateer team, so you still have to do most of the stuff yourself. The team owner gives you the kit, gives you the bikes, gives you all of the tools, but you have to look after the tools. I can't wait. I had a taste of it last year, and I am starving hungry, and I can't wait to get back there this year.
I would like to give a huge thank you to everyone who supports me, my sponsors, family and friends and everyone who will be cheering me on and watching my videos from the UK. 
We wish Dylan the best of luck and will be keeping in contact with him and updating you on how things are working out for him.