Double Todd at Tain! Scottish Motocross Championships – Report and Results
The newly rejuvenated SACU Scottish Motocross Championships, promoted by Scot MX attracted the biggest entry to Scotland for a long time as they took to the fantastic Tain circuit at the weekend for their season opener.
Images courtesy of AJW MX Photos
The weather was playing ball and the track was in prime condition, sandy and rough and the Fun atmosphere and great organisation of the event means bigger numbers are expected for round 2 of the series which takes place at Duns on the 11th and 12th April.
The Youth classes raced over two days, meaning five races each over the weekend for the younger riders.
Aaron Todd was a class act in the Auto's going through the card for a 5 ride maximum, which Liam Bell replicated with an impressive performance in the 65's.
Graham Haddow and Rhys Whyment traded blows in the Small Wheel 85's with Haddow taking the overall with three moto wins to Whyments two.
In the Big Wheel 85's Jack Fletcher took four chequered flags on his way to the class win, while Logan Hendry went all out in the Rookies winning each and every moto.
There was also an Adult Open Support on Saturday and Martin Barr made the most of his trip notching up three race wins.
The Adult ranks fully joined the party on the Sunday and with it came the star names. In MX1 Brad Todd and Martin Barr shared the race wins with Todd taking victory with 2 victories to Barrs one. Ross Rutherford would round out the podium.
Jamie Law racked up a full house in the MX2 class taking the overall from Jay Hague and Ryan Thomson.
Alastair Mcgowan went unbeaten in the Vets Over 40's with Morton Hannah mirroring that in the Vets Over 50's.
In the Adult B category Ashley Darling would win the overall, and in the Adult C's Cain McElveen would stand on the top step of the podium.
Entries are now open for round two of the series via http://www.scotmx.com/
Results
MX1
Pos Competitor Total Points r 1 r 2 r 3
1 714 Brad TODD 72 25 22 25
2 50 Martin BARR 69 22 25 22
3 295 Ross RUTHERFORD 52 14 18 20
4 3 Ben EDWARDS 49 16 15 18
5 293 Ryan McLEAN 47 15 16 16
6 35 Jordan McCAW 44 18 14 12
7 44 Frazer NORRIE 41 13 13 15
8 491 George MUTCH 40 20 20 –
9 211 Morgan ROBERTSON 38 12 12 14
10 555 Ryan BLAIR 30 7 10 13
11 71 Owen HENDRY 26 9 8 9
12 683 Greg MAXWELL 23 6 6 11
13 11 Colin McLUCKIE 23 8 7 8
14 55 Steven RENNIE 22 11 11 –
15 911 Adam SLAVIN 20 1 9 10
16 226 Richard PRATT 14 3 5 6
17 51 Lewis CAMPBELL 13 2 4 7
18 311A Jordan KERR 12 4 3 5
19 19 George STEWART 12 10 2 –
20 506 Grant FRASER 5 5 – –
21 170 Clinton DUFF 1 1 – –
MX2
Pos Competitor Total Points r 1 r 2 r 3
1 25 Jamie LAW 75 25 25 25
2 77 Jay HAGUE 66 22 22 22
3 181 Ryan THOMSON 60 20 20 20
4 195 Rob CLITHAROE 52 18 18 16
5 99 Steven CRAIG 46 12 16 18
6 29 Scott PATERSON 46 16 15 15
7 31 Steven McCORMACK 40 13 13 14
8 124 James HADDOW 35 10 12 13
9 11A Alex KERR 32 11 9 12
10 22 Aaron McLOUGHLAN 25 14 11 –
11 49 Andrew POHLEN 25 15 10 –
12 318 Ewan KERMAC 23 9 14 –
13 311 Ryan GARTHWAITE 8 8 – –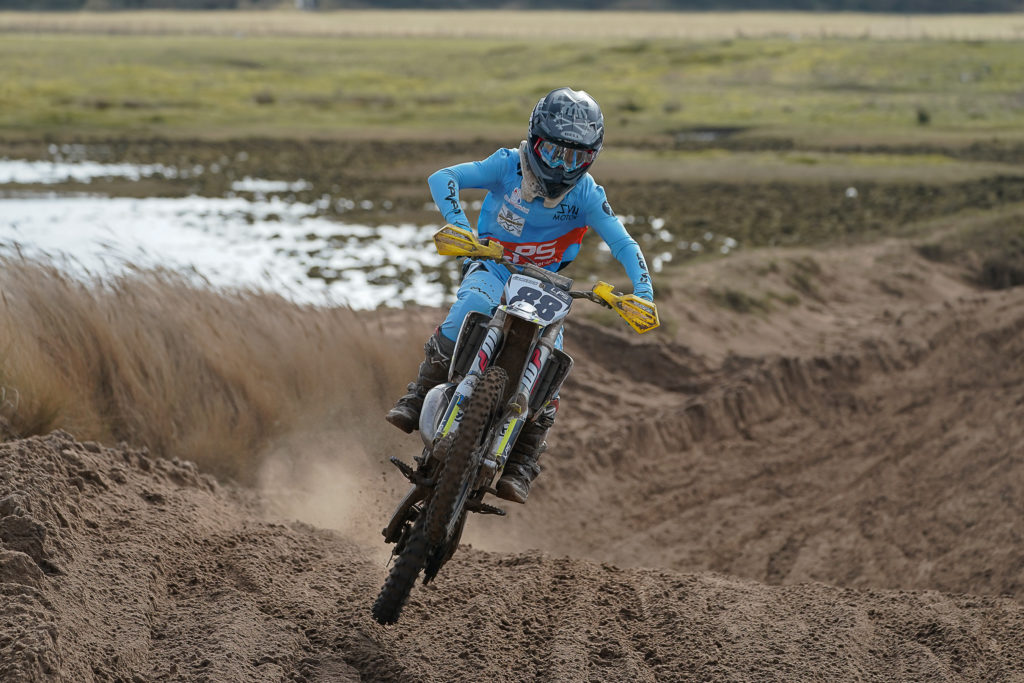 Auto's
Pos Competitor Total Points r 1 r 2 r 3 r 4 r 5
1 101 Aaron TODD 125 25 25 25 25 25
2 76 Ricky BARRACK 106 22 22 22 18 22
3 88 George DRYDEN 98 20 20 16 22 20
4 73 Zak HENDRY 94 18 18 20 20 18
5 172 Harvey DONALDSON 82 16 16 18 16 16
6 52 Riley SUTHERLAND 67 13 14 13 13 14
7 158 James FOOTE 62 12 13 12 12 13
8 33 Olly O'BRIEN 59 15 15 14 15 –
9 132 Ronnie MOAR 58 14 – 15 14 15
65's
Pos Competitor Total Points r 1 r 2 r 3 r 4 r 5
1 38 Liam BELL 125 25 25 25 25 25
2 4 Malachi ALLAN 108 22 22 22 22 20
3 33 Jaden ANDERSON 100 18 20 20 20 22
4 13 Robbie SCOTT 84 20 16 14 18 16
5 305 Mason ALLEN 79 16 18 16 15 14
6 26 Tyler MEARNS 77 13 14 18 14 18
7 534 Robbie PEACE 69 10 13 15 16 15
8 221 Kian McGILL 63 14 12 12 13 12
9 138 Alfie STOTT 62 15 15 8 11 13
10 296 Corey CADGER 54 12 10 11 12 9
11 55 Cole RENNIE 52 8 11 13 9 11
12 30 Dylan THORNDICK 49 11 8 10 10 10
13 67 Michael Paterson 43 9 9 9 8 8
14 16 Brodie MUNRO 28 7 7 – 7 7
15 15 Jack MOWAT 13 – 6 7 – –
Small Wheel 85's
Pos Competitor Total Points r 1 r 2 r 3 r 4 r 5
1 134 Graham HADDOW 119 22 25 25 25 22
2 42 Rhys WHYMENT 116 25 22 22 22 25
3 4 Billy HADDOW 92 18 20 16 20 18
4 82 Guy McDONALD 84 20 16 13 15 20
5 99 James McGowan 80 16 15 15 18 16
6 51 Harrison BYERS 77 14 14 20 14 15
7 19 Scott McPHEE 73 12 13 18 16 14
8 26S Lewis GOW 73 15 18 14 13 13
9 311 Caleb MUNRO 61 13 12 12 12 12
Big Wheel 85's
Pos Competitor Total Points r 1 r 2 r 3 r 4 r 5
1 310 Jack FLETCHER 122 25 25 22 25 25
2 88 Lee CAMERON 102 22 22 20 16 22
3 416 Kerr THOMPSON 98 20 20 18 20 20
4 5 Gavin SCOTT 83 18 16 16 18 15
5 907 Caleb GREAVES 80 15 18 14 15 18
6 538 Billy THORNTON 69 12 12 15 14 16
7 246 Ewen McPHERSON 61 14 14 7 13 13
8 71 Reilly McKENZIE 61 11 13 13 12 12
9 168 Nash Allen 57 16 15 12 – 14
10 190 Joshua CARR 53 13 11 9 11 9
11 26 Harris MILLIGAN 50 10 10 10 10 10
12 96 Reagan McKENZIE 49 9 9 11 9 11
13 200 Keelan HOPE 47 – – 25 22 –
14 9 Innes RAFFAN 38 7 8 8 8 7
15 121 Rossi CRAWFORD 33 6 7 6 6 8
16 61 Thorfinn BYERS 32 8 6 5 7 6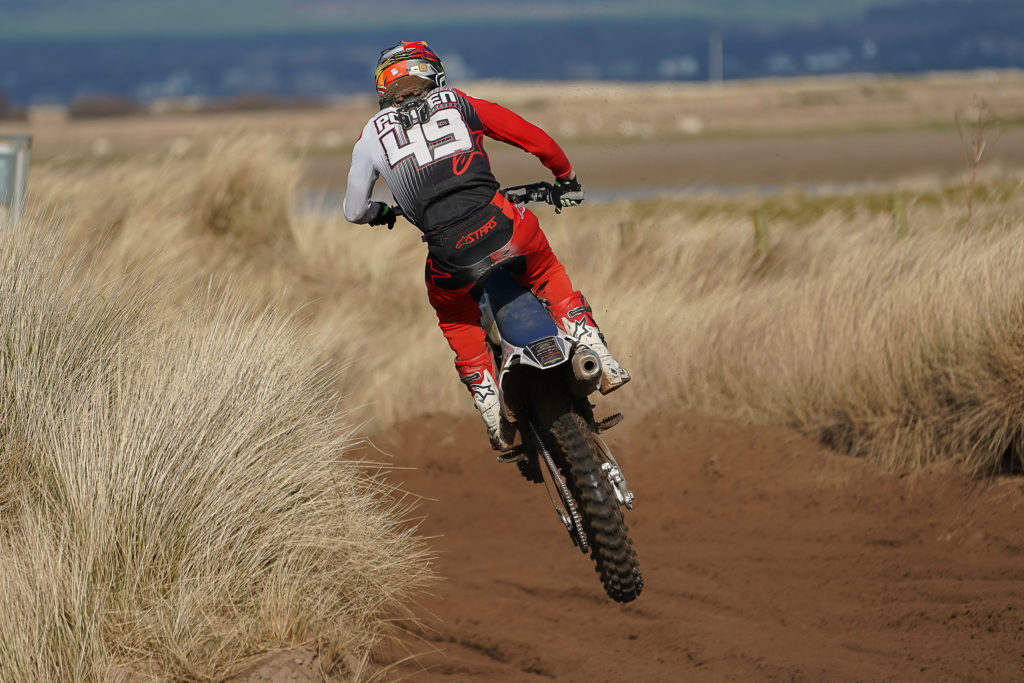 Rookies
Pos Competitor Total Points r 1 r 2 r 3 r 4 r 5
1 74 Logan HENDRY 125 25 25 25 25 25
2 15 Jack ARTHUR 103 22 22 15 22 22
3 30 Jack WINTHROP 96 18 18 22 18 20
4 8 Reece DAWSON 90 20 20 16 20 14
5 333 Braydon FERGUSON 77 13 15 18 13 18
6 666 Aydon SMITH 75 15 14 14 16 16
7 81 Logan FERGUSON 68 12 13 13 15 15
8 747 Josh GRAY 66 16 16 20 14 –
9 44 Marley NELSON 63 14 12 12 12 13
10 99 Alexander CHAUVIN 50 11 11 11 11 6
11 22 Kieran MacDONALD 46 9 10 10 8 9
12 241 Kyle HADDOW 41 8 9 7 9 8
13 29 Jamie MacKAY 40 10 3 9 6 12
14 135 Cody TAYLOR 38 7 6 5 10 10
15 10 Aaron ROLLO 32 5 8 3 5 11
16 75 Declan BUCHANAN 26 6 2 6 7 5
17 27 Caydan MEARNS 23 3 5 8 – 7
18 94 Charlie ALLEN 13 2 1 2 4 4
19 462 Cain McELVEEN 12 1 7 4 – –
20 711 Tallon LEASK 12 4 4 1 1 2
21 19 Jake MASSON 6 – 1 1 3 1
22 17 Connor LAVERY 5 – – – 2 3
23 200 Aaron FLYNN 3 1 – – 1 1
Vets over 40's
Pos Competitor Total Points r 1 r 2 r 3
1 88 Alistair McGOWAN 75 25 25 25
2 719 Mark MASON 66 22 22 22
3 600 Barry SMITH 60 20 20 20
4 33 Kevin Rosie 54 18 18 18
5 34 Paul SEYMOUR 47 15 16 16
6 792 Will MUNRO 31 16 15 –
Vets over 50's
Pos Competitor Total Points r 1 r 2 r 3
1 10 Morton Hannah 75 25 25 25
2 25 Craig SMITH 64 20 22 22
3 69 Ian WILSON 62 22 20 20
4 11 Paul CHIAPPA 52 16 18 18
5 505 Brian FRASER 48 18 15 15
6 337 Andrew LEASK 47 15 16 16
7 161 Douglas GARRICK 42 14 14 14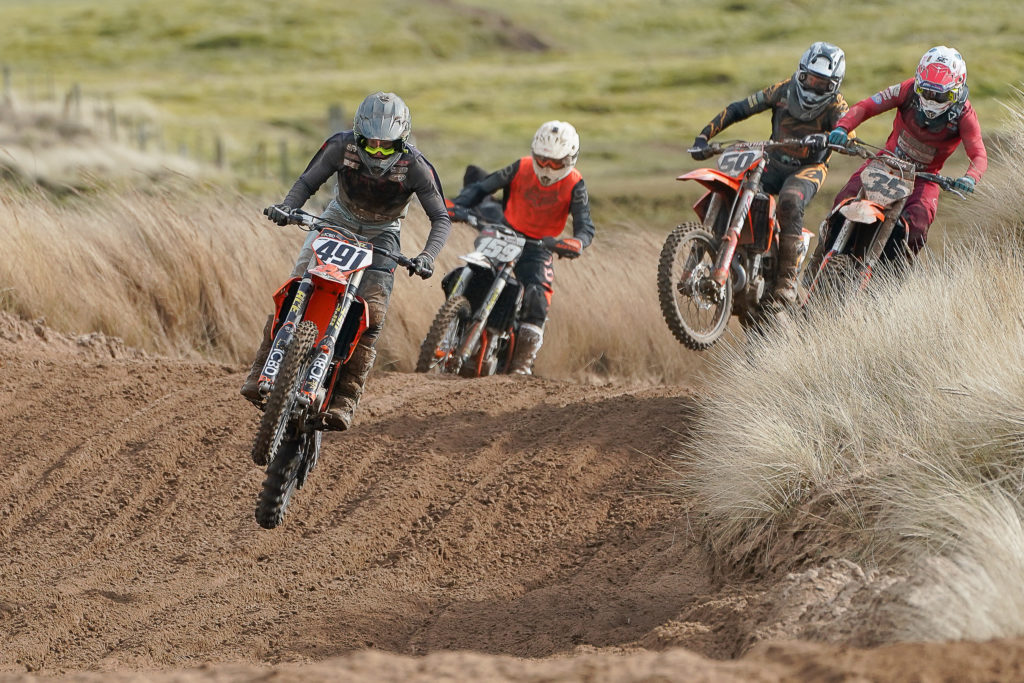 Adult B
Pos Competitor Total Points r 1 r 2 r 3
1 17 Ashley DARLING 69 22 25 22
2 114 Jak HENDERSON 59 12 22 25
3 15 Craig HUTCHISON 58 18 20 20
4 46X Ross MARSHALL 57 25 16 16
5 77 Steven LENNIE 51 15 18 18
6 88 Ivan WILLIAMSON 45 16 14 15
7 146 Jay CLARK 41 13 15 13
8 107 James ROSS 36 11 13 12
9 99 Lewis CAREY 34 9 11 14
10 96 Rory JOHNSTON 31 10 12 9
11 52 Mark SUTHERLAND 27 6 10 11
12 131 Kevin McBRIDE 27 8 9 10
13 121 Dean MCKENZIE 23 20 3 –
14 774 Scott CRAWFORD 16 7 6 3
15 511 Douglas CAMPBELL 15 – 7 8
16 190 Liam CARR 14 – 8 6
17 36 Brian ANDERSON 14 14 – –
18 961 Ryan SMITH 12 5 – 7
19 66 David DICKSON 11 1 5 5
20 14 Tom BANKS 8 3 1 4
21 525 Shaun ROBERTSON 8 4 4 –
22 311 Craig DONALDSON 4 – 2 2
23 282 Les MITCHELL 2 2 – –
24 22 Jordan DOHERTY 1 1 – –
Adult C
Pos Competitor Total Points r 1 r 2 r 3
1 462 Cain McELVEEN 68 25 25 18
2 441 Dylan GRIEVE 66 22 22 22
3 145 Alan SCOTT 58 18 20 20
4 118 George KERR 50 20 5 25
5 4 Myles NELSON 48 16 18 14
6 6 Scott MAIR 47 15 16 16
7 919 William ANDERSON 38 13 15 10
8 17 Harry SMITH 35 11 12 12
9 93 Alastair FRASER 34 10 11 13
10 763 Scott FOOTE 34 9 14 11
11 804 Stephen WALKER 30 8 13 9
12 416 Mickael McLARTY 29 14 – 15
13 858 Gary MacKAY 22 6 8 8
14 248 Barry KANE 21 5 10 6
15 146 Aaron HAMER 18 4 7 7
16 28 Dale TAYLOR 16 7 9 –
17 259 John STRANG 12 1 6 5
18 196 Alasdair GORRIE 12 12 – –
19 19 Barry THOMSON 3 3 – –
20 191 Sean McMINN 2 2 – –
Saturday Adult Support class
Pos Competitor Total Points r 1 r 2 r 3
1 50 Martin BARR 75 25 25 25
2 491 George SIMMUTCH 64 20 22 22
3 35 Jordan McCAW 56 16 20 20
4 44 Fraser NORRIE 54 18 18 18
5 181 Ryan THOMSON 47 15 16 16
6 55 Steven RENNIE 44 14 15 15
7 22 Aaron McLOUGHLIN 41 13 14 14
8 159 Barry GRAY 36 11 12 13
9 11 Colin McLUCKIE 33 10 13 10
10 911A Adam SLAVIN 31 12 7 12
11 226 Richard PRATT 27 9 9 9
12 77 Steven LENNIE 25 8 10 7
13 911 Andrew SLAVIN 23 7 8 8
14 7 22 22 – –
15 311 Jordan KERR 22 6 11 5
16 114 Jak HENDERSON 18 2 5 11
17 88 Ivan WILLIAMSON 17 5 6 6
18 96 Ryan SMITH 11 3 4 4
19 416 Michael Mclarty 9 4 3 2
20 51 Kevin CHARLES 2 – 1 1
21 248 1 1 – –