Dirty Dozen with Dafydd Davies
The Dirty Dozen freight train moves onto the 20-year-old Welsh Quadcross racer Dafydd Davies, who is part of a family Quad racing dynasty and heads in 2020 with aims of making his mark on the Cromwell Trucks British Quadcross Championship to add to his four youth titles he has already garnered.
Images courtesy of John William Cook
Here is how the interview panned out…
Dirt Hub: Do you have a Pre-Race Playlist you listen too, and if so name a couple of tracks that are on it?
Dafydd: I don't have a pre-race playlist but I do like to listen to AC/DC thunderstruck as I arrive at the track to give me that extra buzz!
When was the last time you cried? – when I knelt down on a cable tie, haha!
DH: What is your favourite inspirational quote?
Dafydd: You got to be in it to win it!
DH: Do you have any weird suspicions or pre-race rituals?
Dafydd: On the start line I triple check my helmet chin strap & the tightness of my gloves and tap my helmet before it's go time!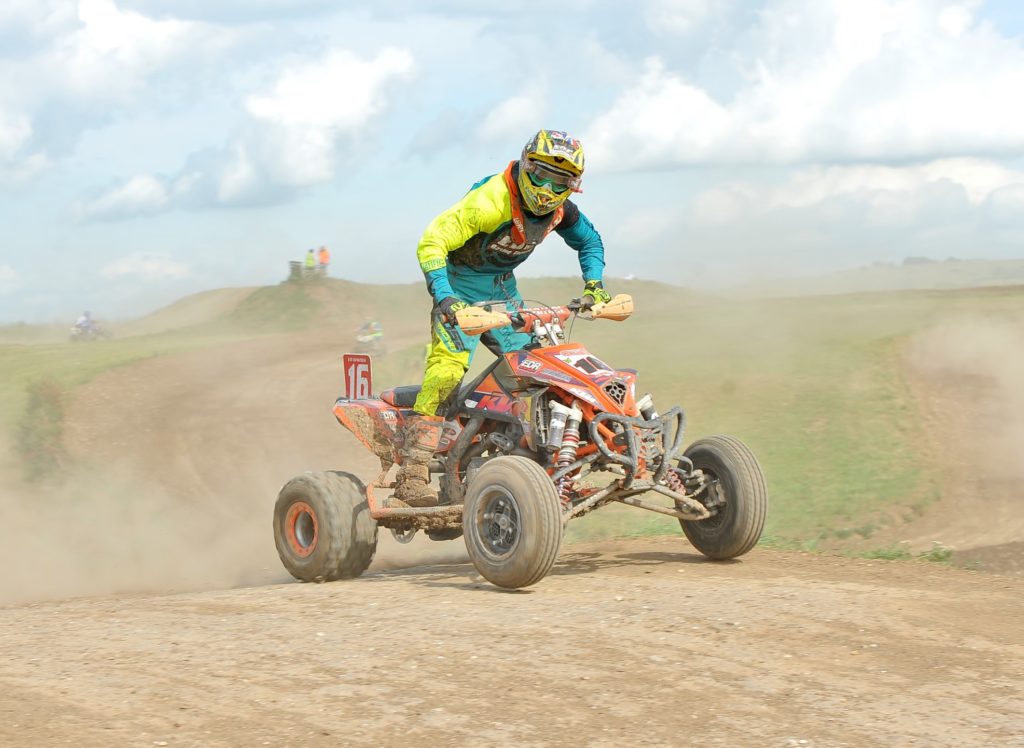 DH: What drives you most to get up in the morning and go training?
Dafydd: The Thought of winning.

DH: If you didn't race what sport would you play?
Dafydd: I've been racing for so long I don't know what else I'd do!

DH: What is your biggest Phobia?
Dafydd: Spiders and snakes are a deffo a big phobia of mine.
DH: Who is your biggest sporting idol and why?
Dafydd: Probably my father as of the amount of injuries he has sustained including breaking his back in 6 places and to have a full recovery and be as or faster than he was!
DH: Where do you see yourself in five years time?
Dafydd: I'd hope to see myself as the Main British quad champion.
DH: What is your all-time favourite movie?
Dafydd: All the Rocky movies!
DH: Who has had the biggest impact on your career?
Dafydd: My mam and Dad 100%.
DH: What is your philosophy on life?
Dafydd: Take risks! if you win you will be happy, and if you lose you will be wise!
For more Dirty Dozen interviews head here>>https://www.dirthub.co.uk/dirty-dozen/