Dirty Dozen with Joel Rizzi
Par Homes RFX Racing Husqvarna's 16-year-old prodigy and EMX125 contender Joel Rizzi turns his hand to our Dirty Dozen questions…
Images courtesy of Dave Rich
Dirt Hub: Do you have a Pre-Race Playlist you listen too, and if so name a couple of tracks that are on it?
Joel: It varies. I'm into a lot of music manly rap music like Old school hip-hop, modern hip-hop and UK Drill, some of the main tracks I listen to are Deep Cover, Snoop Dogg and dr dre and Goosebumps, Travis Scott and 3+4, AM.
DH: When was the last time you cried?
Joel: Last time I cried was after Matterly Basin this year, it was more angry crying because I was so disappointed in my performance.
DH: What is your favourite inspirational quote?
Joel: Quitters never win, Winners never quit.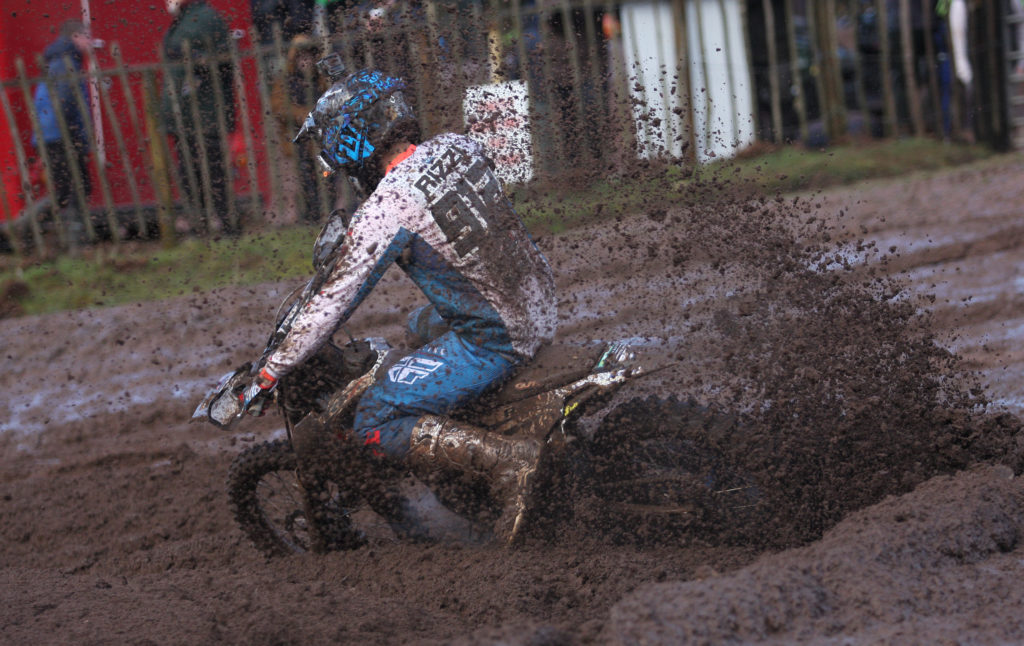 DH: Do you have any weird suspicions or pre-race rituals?
Joel: I like to be alone and listen to music.
DH: What drives you most to get up in the morning and go training?
Joel: I really struggle to get up in the early mornings I love my bed hahaha but what makes me get out of my bed and train is the thought of being successful in the future because I got up and trained harder than anyone.
DH: If you didn't race what sport would you play or take part in?
Joel: I enjoy playing football and rugby but there's no other sport I would want to do other than MX.
DH: What is your biggest Phobia?
Joel: I don't really have a major phobia I'm not a fan of spiders but nothing really scares me.
DH: Who is your biggest sporting idol and why?
Joel: I don't really have one Mike Tyson is the closest I would say because he came from nothing to the best ever because he was a beast and he just worked harder than anyone and became the best.
DH: Where do you see yourself in five years time?
Joel: In 5 years time I see myself fighting for the Mx2 World Championship and make a living out of it.
DH: What is your all-time favourite movie?
Joel: The Dark Knight, nothing will top that. Endgame came close.
DH: Who has had the biggest impact on your career?
Joel: There's a few people who have impacted my career but the main one has to be my Dad. He has been there since day one and to this day is still getting me faster.
DH: What is your philosophy on life?
Joel: Work hard and you get out what you put in and if you work hard enough you can play hard.
For more Dirty Dozen interviews head to >> https://www.dirthub.co.uk/dirty-dozen/