Dirty Dozen with Jamie McCanney
2020 Dakar Rally Debutant Jamie McCanney turns his hand at our Dirty Dozen questions…
Dirt Hub: Do you have a Pre-Race Playlist you listen too, and if so name a couple of tracks that are on it?
Jamie: Eye of the Tiger- Survivor
Haha nah just my current playlist at the time…
DH: When was the last time you cried?
Jamie: I don't cry and if I did I wouldn't tell you 😭😂
DH: What is your favourite inspirational quote?
Jamie: When the going gets tough the tough get going!
DH: Do you have any weird suspicions or pre-race rituals?
Jamie: Nah, Racing is difficult enough without remembering to put your right glove on before your left etc 😂
DH: What drives you most to get up in the morning and go training?
Jamie: YOLO! Make the most of your time and when you have an opportunity don't leave any stone unturned so when you're older you know you gave it your best.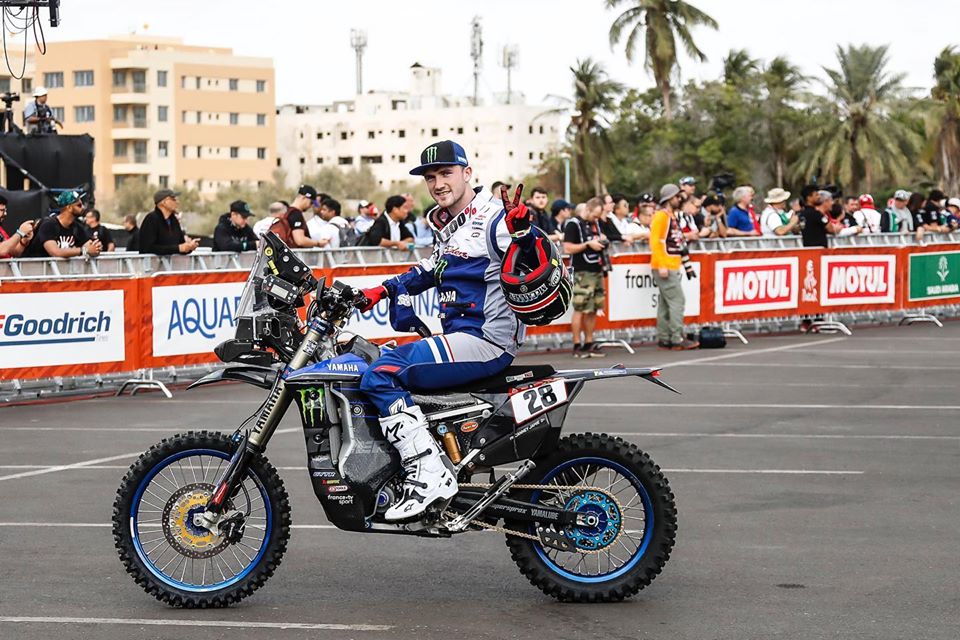 DH: If you didn't race what sport would you play or take part in?
Jamie: Something else involving bikes or fitness, DH, road, mtb.. if not I'm becoming fond of tennis 🎾
DH: What is your biggest Phobia?
Jamie: Not a huge fan of frogs… bit weird
DH: Who is your biggest sporting idol and why?
Jamie: I admire riders that haven't had it easy, worked hard and sacrificed a lot to be successful… Ryan Dungey had an amazing work ethic… Tim Gajser.. etc
DH: Where do you see yourself in five years time?
Jamie: Hopefully challenging for Dakar victories!!
DH: What is your all-time favourite movie?
Jamie: I'm not a huge movie guy but used to love Big Daddy, Adam Sandler is hilarious!
DH: Who has had the biggest impact on your career?
Jamie: My parents, my dad used to work all week and work on my brother and my bikes after work, pack the van and take us away racing most weekends… for at least 5 years… and never missing time off work too… wouldn't be where I am today without that sacrifice he made for us.
DH: What is your philosophy on life?
Jamie: Life goes on! Whether you choose to move on and take a chance, or stay locked in the past thinking of what could have been!
(Not stole from the internet honest)
For more Dirty Dozen interviews head here >> https://www.dirthub.co.uk/dirty-dozen/