Dirty Dozen with Gary Birtwistle
The latest raw recruit to the Dirty Dozen Hall of Fame is 29-year-old Flat Tracker Gary Birtwistle. In 2019 Gary won the Hooligan class of the DTRA promoted Indian Motorcycles Flat Track Nationals as well as finishing fourth in the talent stacked Pro class, and he will be looking to stand on the podium in 2020.
Images courtesy of Braking Point Images
Here is the interview…
Dirt Hub: Do you have a Pre-Race Playlist you listen too, and if so name a couple of tracks that are on it?
Gary: I don't have a playlist but if I did it'd be full of tracks from old Mx videos like Terrafirma and Crusty. They really inspired me in my youth.
Dirt Hub: When was the last time you cried?
Gary: The day 2 strokes disappeared from professional racing.
Dirt Hub: What is your favourite inspirational quote?
Gary: "Life's a garden. Dig it" Joe Dirt
Dirt Hub: Do you have any weird suspicions or pre-race rituals?
Gary: No rituals, I just focus on putting my mind in the right place.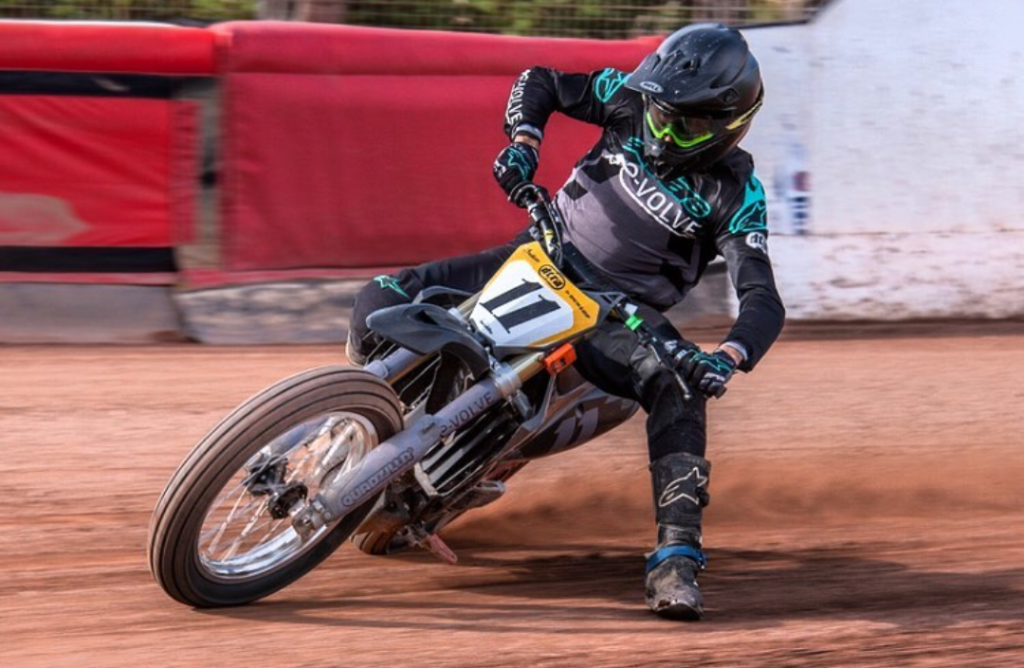 Dirt Hub: What drives you most to get up in the morning and go training?
Gary: The fact that the competition are training or riding. My thinking is if you're going to beat them you need to do the same or more.
Dirt Hub: If you didn't race what would you play or take part in?
Gary: I like climbing, it's the only thing I've found that comes close to racing in terms of the adrenaline rush and controlling your fear.
Dirt Hub: What is your biggest Phobia?
Gary: I don't have any I don't think. I'm not that kind of person.
Dirt Hub: Who is your biggest sporting idol and why?
Gary: Rossi for 101 reasons. He went against the grain and changed the sport forever.
Dirt Hub: Where do you see yourself in five years time?
Gary: Hopefully ripping bikes
Dirt Hub: What is your all-time favourite movie?
Gary: Pulp fiction. The dialogue is wicked.
Dirt Hub: Who has had the biggest impact on your career?
Gary: My Dad for sure. I grew up spending my weekends watching bike racing on the TV with him. I learned a lot from watching and analysing the track craft and tactics of the pros.
Dirt Hub: What is your philosophy on life?
Gary: To live for the present as much as possible. I think we're tricked into banking on tomorrow to the point that people forget to just enjoy today.