The Winners Circle – Robbie Park
15yr old Robbie Park from West Cumbria is no stranger to Championship wins on Cumbrian Soil, 7 time North Of England Champion, 7 time Northern Centre Champion amongst some ultra-competitive line ups, not to mention Club Championships from Autos up.
Interview and Images by Peter Bell
Robbie started riding bikes and quads as soon as being able to walk and followed in his Dads footsteps to Motocross aged 6. His 2020 Cumbria MX Rookie Championship win made even more impressive considering the quality of riders on show at Route44 last year, including some of the UK and Irelands fastest Rookies.
DH: What were your goals leading up to the Championship?
Robbie: This year was going to be a bit of a learning year as it was my first rookie year in the youth class having moved up from the BW 85's a year earlier than planned. So my intentions were to get a top 5 finish.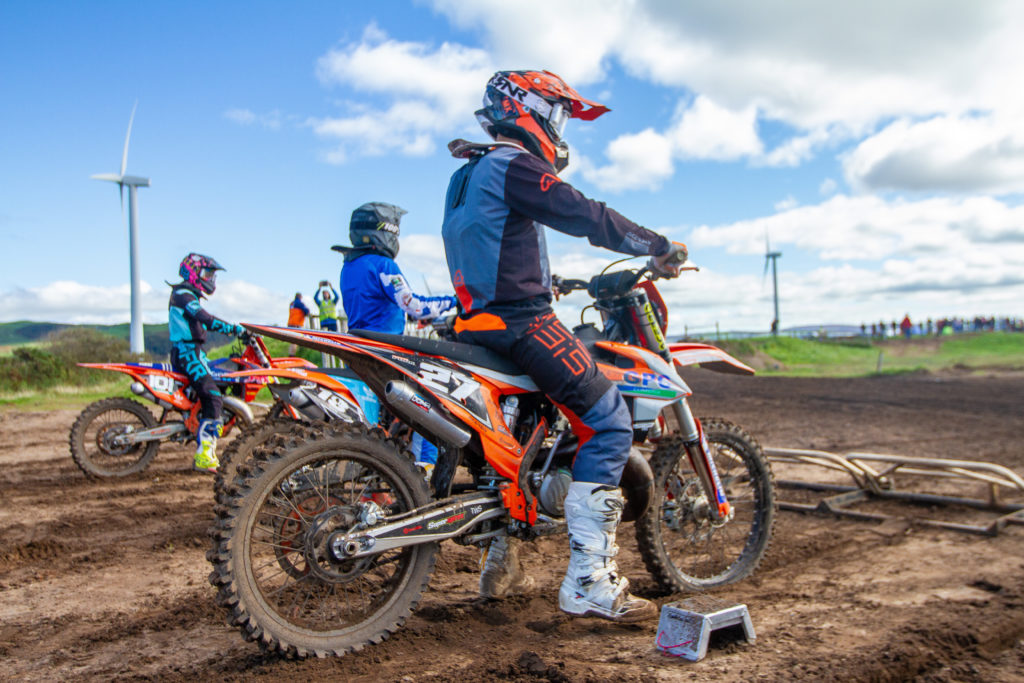 DH: What was your best round of the Championship and why?
Robbie: I think it was the final round when I took my first race win
DH: What was your worst round and why?
Robbie: I wouldn't really say I had any bad rounds, as I was just grateful to be able to ride as and when we could due to the Covid
DH: How did it feel to win the Championship?
Robbie: Proud and chuffed to bits, especially as it gave me the confidence boost I needed in my Rookies season
DH: Who would you like to thank for their support?
Robbie: GPC Cumbria has been amazing, without their support I would not be able to compete and achieve my goals. LS2 Helmets, Acerbis, Michelin and TWS. Also my Mam, Dad, Sister and family for their continued support.
DH: What are your plans for 2021?
Robbie: Hopefully just being able to ride 🙂
Head here for the Race Report from the Final Round of the 202o Cumbria MX Championship >> https://www.dirthub.co.uk/hangtime-at-haverigg-cumbria-mx-club-championship-rounds-7-8-race-report-and-results/