The 'CORE Four' delivers once again! Core Off Road Events 4 hour Enduro – Race Report and Results
The CORE Off Road Events team has once again delivered a great 4 hour IronMan/ 2 man team event at their epic Ashcombe venue.
Report by Dan Mundell – Images uploaded and courtesy of John Baker
First and foremost, get well soon to the injured rider and thank you to all the competitors and spectators for their cooperation and understanding while the race was temporarily halted to get the injured rider away to hospital.
A massive thank you goes out to all of the emergency services involved who provided first-class medical care and especially to the pilot who landed the helicopter in a small woodland clearing.
In the IronMan solo championship class it was Charlie Frost who took the victory in both heats and the overall. He beat Robbie Cross to the flag with Cornishman Keenan Hancock coming home in third.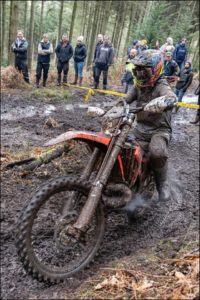 In the 2 man Championship class it was top honours for Morrison and Baynton. The pair pipped team Walos by 1 point for victory! In third place was team Bowlba, who were two points ahead of Team Hairy and Sack!
IronMan expert top honours went to Mark Kirby who was in top form. Jordan Bridgen chases him home for 2nd place and Guy Krumins from Taunton rounded out the top 3!
In the expert team class, The Richards were the men to beat and they took their respective class win. GW installers were third while Tat and Tigger on tour and Fat n Fearless tied on points in third/fourth.
Jack Twentyman tied on points with Geoff Bridgen for the Over 40 expert solo victory and Cefyn games chased them home for the final place on the rostrum.
No Limit Performance were the over 40 expert class team winners!
Clubman E1 solo saw another tie on points with joint top honours going to Sam Guppy and Robert Aldworth. Third position went to David Cross. The team class winners were Billet and Ward in the E1 Clubman.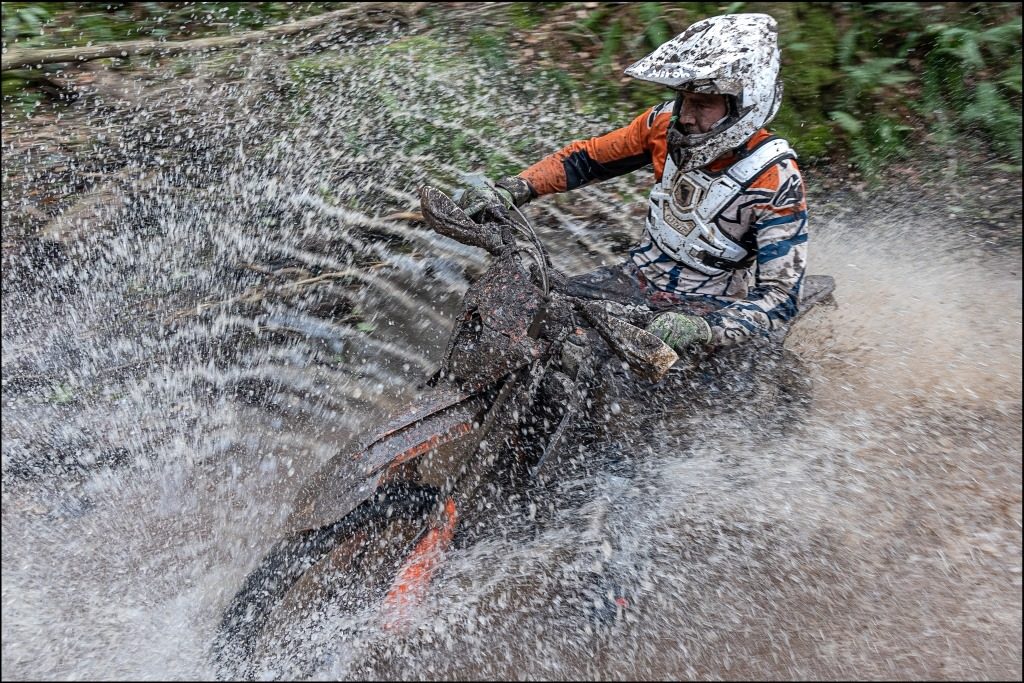 E2 Clubman solo saw Jack Talbot sail to victory with Matthew Bath in 2nd and in joint third was Jonathon Noble and Cameron Games.
The E2 Team class award went to the Chicken Chasers, with 'can't afford the entry' in 2nd and custard tart in third!
John Jago edged Taylor Brooke out by 1 point for top honours in the E3 Clubman class and Tom Bird finishes third.
The E3 Team class had a clash of trades with the landscapers coming out on top, team plumb 2nd and Neil and Tom in third.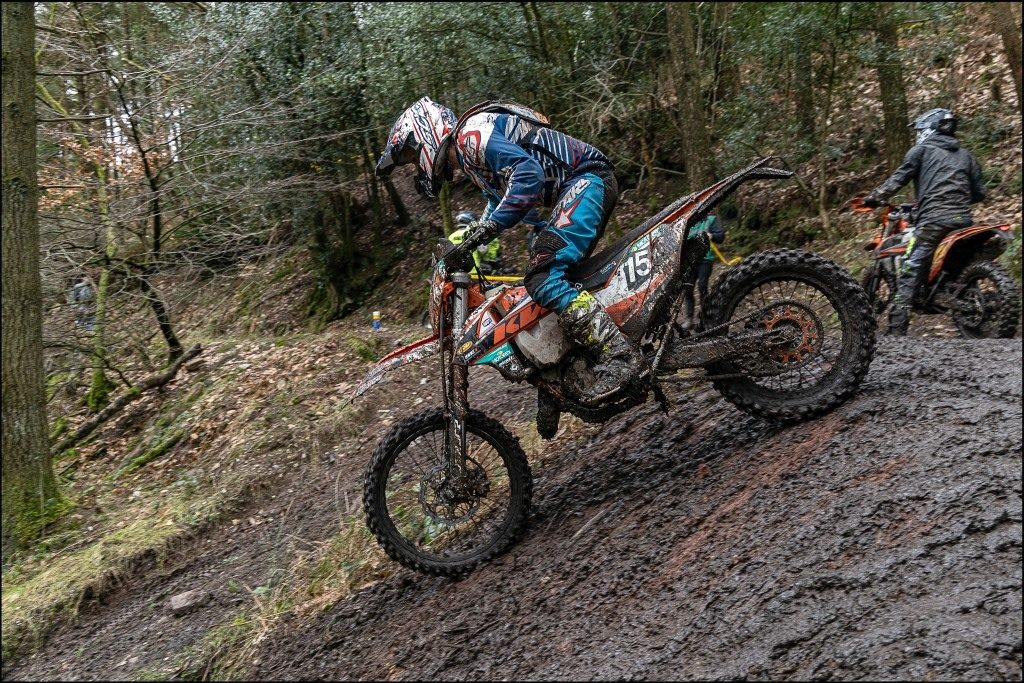 Simon Thomas excelled in the over 40 Clubman and took the solo class victory ahead of Steve Dagger and Brian Hawker.
The Over 40 Clubman team victory was awarded to Stuck in a field, with Dr Devil & Mini Me in 2nd, while the Husky Hoes rounded out the top 3.
In the beginner solo class, Craig Barnes was victorious ahead of Kyle Brooks and in third place, Luke Allsworth.
The Beginner team award went to Tupscott Racing, with 2nd going to Jarmin and Starr and the final podium position to Frost & Pratt!
Thanks to everyone who attended. Keep your eyes peeled on the CORE Website and Facebook page for their next events!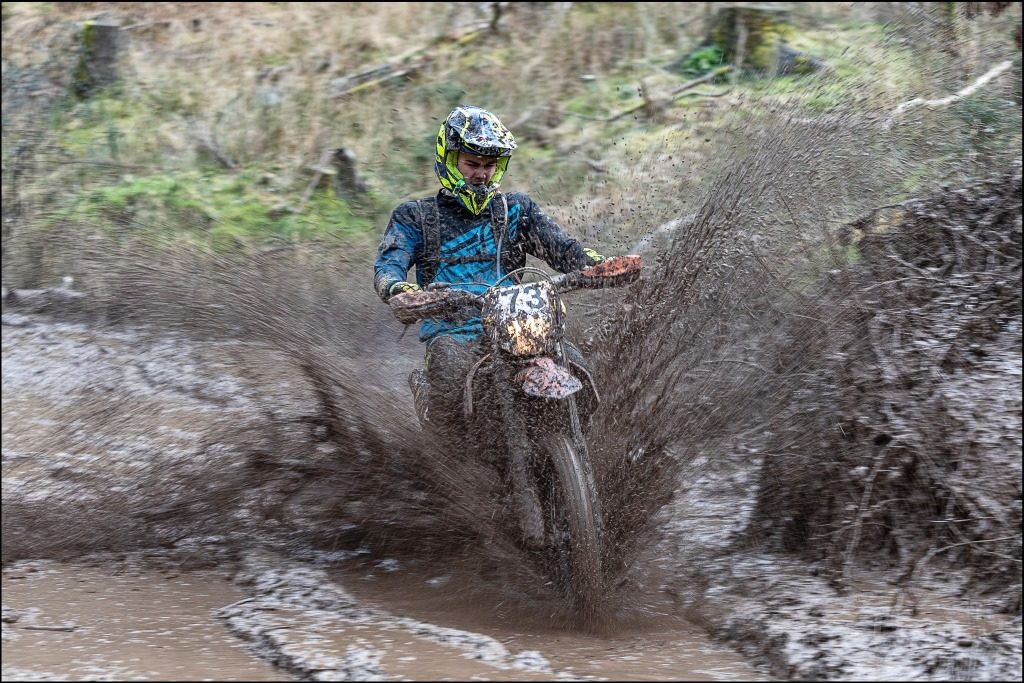 Results
position NAME CLASS NUMBER Race1 points Race2 points Total
1 CHARLIE FROST 01 Champio 2 40 40 80
2 ROB CROSS 01 Champio 16 37 39 76
3 KEELAN HANCOCK 01 Champio 1 39 39
4 RHYS DAVIS 01 Champio 247 38 38
5 MICHAEL HAYES 01 Champio 6 36 36
1 MORRISON & BAYNTON 01T Champi 12 39 40 79
2 TEAM WALOS 01T Champi 10 39 39 78
3 BOWLBA 01T Champi 14 36 38 74
4 HAIRY & SACK 01T Champi 15 35 37 72
5 JOSH & GETHIN 01T Champi 105 40 40
6 THE KIFFS 01T Champi 127 37 37
1 MARK KIRBY 02 Expert 74 39 40 79
2 JORDAN BRIDGEN 02 Expert 31 38 39 77
3 GUY KRUMINS 02 Expert 39 37 37 74
4 SEB DEXTER 02 Expert 37 35 38 73
5 CHRIS MILLIAR 02 Expert 97 40 40
6 ZACH PATCHING 02 Expert 28 36 36
7 ALFIE CROCKER 02 Expert 19 34 34
8 JAMES DRINKWATER 02 Expert 22 33 33
9 JAMES PRICE 02 Expert 32 32 32
1 THE RICHARDS 02T Expert 29 40 40 80
2 GW INSTALLERS 02T Expert 160 39 39 78
3 FAT N FEARLESS 02T Expert 36 37 37 74
4 TAT & TIGGER ON TOUR 02T Expert 157 36 38 74
5 ROWSE & ALFORD 02T Expert 20 33 36 69
6 LISTER & LAUGHTON 02T Expert 33 38 38
7 DOG SOLDIERS 02T Expert 24 35 35
8 DELIVEROO OFFROAD 02T Expert 26 34 34
9 PART TIME RACERS 02T Expert 35 32 32
10 MEDLYN ABOUT 02T Expert 30 31 31
1 JACK TWENTYMAN 03 O40 Exp 41 40 39 79
2 GEOFF BRIDGEN 03 O40 Exp 45 39 40 79
3 CEFYN GAMES 03 O40 Exp 46 38 38 76
4 ANDY BERRY 03 O40 Exp 42 37 37
5 KEVIN WALLACE 03 O40 Exp 43 36 36
1 NO LIMIT PERFORMANCE 03T O40 Ex 44 40 40 80
1 ROBERT ALDWORTH 04 Club E1 169 40 39 79
2 SAM GUPPY 04 Club E1 47 39 40 79
3 DAVID CROSS 04 Club E1 146 38 38
1 BILLETT & WARD 04T C E1 168 40 40 80
1 JACK TALBOT 05 Club E2 60 40 40 80
2 MATTHEW BATH 05 Club E2 69 38 38 76
3 JONATHAN NOBLE 05 Club E2 246 39 36 75
4 CAMERON GAMES 05 Club E2 66 36 39 75
5 MATT YATES 05 Club E2 4 35 37 72
6 LEO SWIFFEN 05 Club E2 55 34 35 69
7 WILL BURROUGH 05 Club E2 99 33 34 67
8 BEN DYER 05 Club E2 68 32 32 64
9 TOM LEWORTHY 05 Club E2 71 29 33 62
10 FRANK OPIE 05 Club E2 59 28 31 59
11 ASHLEY SHEPPARD 05 Club E2 76 37 37
12 LUKE JEFFERY 05 Club E2 75 31 31
13 HARVEY HUNT 05 Club E2 48 30 30
14 MIKE NORMAN 05 Club E2 50 27 27
15 RYAN SOUTH 05 Club E2 11 26 26
1 CHICKEN CHASERS 05T C E2 65 40 40 80
2 CANT AFFORD THE ENTRY 05T C E2 180 39 36 75
3 THE BIG DOGS 05T C E2 58 36 35 71
4 CUSTARD TART 05T C E2 158 32 39 71
5 WILLY & PHILLY 05T C E2 163 33 37 70
6 THE BARTLETTS 05T C E2 73 31 38 69
7 GINGER CAKE 05T C E2 162 38 29 67
8 WEEKEND WARRIOR RACING 05T C E2 51 34 31 65
9 GREGORY & GOSS 05T C E2 54 29 32 61
10 DOUBLE D RACING 05T C E2 57 28 33 61
11 CODE WHITE 05T C E2 67 26 34 60
12 YOUNG ONES 05T C E2 56 25 30 55
13 SAMPSON &DARK 05T C E2 200 37 37
14 COTTON & FORD 05T C E2 165 35 35
15 HOLSHOT 2 05T C E2 167 30 30
16 FLY BOYS 05T C E2 27 27 27
1 JOHN JAGO 06 Club E3 38 40 38 78
2 TAYLER BROOKE 06 Club E3 91 37 40 77
3 TOM BIRD 06 Club E3 90 39 37 76
4 JOSH KNIGHT 06 Club E3 100 36 39 75
5 LEE LAWTON 06 Club E3 172 38 36 74
6 JOE ELWORTHY 06 Club E3 229 34 35 69
7 JOSHUA YATES 06 Club E3 86 33 33 66
8 RYAN BUCKLE 06 Club E3 87 32 31 63
9 STEVE REEVES 06 Club E3 25 29 34 63
10 TOM DEWAELE 06 Club E3 85 27 32 59
11 ROD MACLEAN 06 Club E3 82 25 30 55
12 DAVID WATHEN 06 Club E3 107 35 35
13 ALEX VERNON 06 Club E3 102 31 31
14 IAN DICKINS 06 Club E3 103 30 30
15 OLLY ELWORTHY 06 Club E3 98 28 28
16 MARC RAVEN 06 Club E3 96 26 26
17 CHARLIE VEITCH 06 Club E3 13 24 24
1 THE LANDSCAPERS 06T C E3 133 37 40 77
2 TEAM PLUMB 06T C E3 164 40 37 77
3 NEIL & TOM 06T C E3 89 39 38 77
4 AT MOTOCROSS 06T C E3 63 35 39 74
5 REMOULD / LAPDOWN 06T C E3 79 38 35 73
6 FATHEAD RACING 06T C E3 106 31 36 67
7 LEEMING &WILL 06T C E3 77 32 34 66
8 ADLEM & BROOMFIELD 06T C E3 62 30 32 62
9 SPUDS 06T C E3 80 28 33 61
10 TEAM HOLESHOT 06T C E3 241 36 36
11 LACARPO 06T C E3 81 34 34
12 WEBBER & GRANGER 06T C E3 95 33 33
13 TIRED AND SORE RACING 06T C E3 78 29 29
14 GAYKTMS 06T C E3 88 27 27
1 SIMON THOMAS 07 O40 Clu 249 40 40 80
2 STEVE DAGGER 07 O40 Clu 122 38 39 77
3 BRIAN HAWKER 07 O40 Clu 120 39 36 75
4 STEPHEN FRANKS 07 O40 Clu 112 35 37 72
5 DAVID BURLEY 07 O40 Clu 109 34 38 72
6 GAVIN BAILEY 07 O40 Clu 115 36 35 71
7 MIKE OWEN 07 O40 Clu 114 33 34 67
8 NEIL DICKER 07 O40 Clu 113 30 32 62
9 IAN SANDERCOCK 07 O40 Clu 64 28 33 61
10 CHRISTIAN SHIPLEY 07 O40 Clu 70 29 31 60
11 MARK ELLIOTT 07 O40 Clu 108 37 37
12 MATT BERRY 07 O40 Clu 119 32 32
13 CRAIG REDMOND 07 O40 Clu 121 31 31
14 SIMON COOK 07 O40 Clu 104 27 27
15 TONY WILLIAMS 07 O40 Clu 118 26 26
1 STUCK IN FIELD 07T O40 Cl 117 40 40 80
2 DR EVIL & MINI ME 07T O40 Cl 21 39 39 78
3 HUSKY HOES 07T O40 Cl 116 38 38
4 NICHOLAS JACKSON 07T O40 Cl 224 37 37
1 CRAIG BARNES 08 Beginne 141 40 40 80
2 KYLE BROOKES 08 Beginne 197 39 39 78
3 LUKE ALLSWORTH 08 Beginne 34 37 38 75
4 THOMAS WILLIAMS 08 Beginne 153 38 34 72
5 DANIEL WILLIAMS 08 Beginne 144 36 35 71
6 WILL SPEARS 08 Beginne 130 35 36 71
7 IAN RAWLINS 08 Beginne 206 34 32 66
8 IZAAK SPEARS 08 Beginne 131 25 37 62
9 LUKE TANTON 08 Beginne 94 26 31 57
10 NATHAN ADAMS 08 Beginne 155 29 28 57
11 GREG SPEARS 08 Beginne 132 24 33 57
12 GARRY OWENS 08 Beginne 154 28 22 50
15 ADAM DUNN 08 Beginne 152 20 29 49
14 ROB NEWELL 08 Beginne 9 22 27 49
13 JAMES ANDERSON 08 Beginne 126 23 26 49
16 CHRIS COOPER 08 Beginne 135 21 24 45
17 LEEROY TOWNSEND 08 Beginne 148 15 30 45
18 RICHARD BLAND 08 Beginne 92 14 23 37
19 STEVE TURVEY 08 Beginne 149 10 25 35
20 GARETH KNOWLES 08 Beginne 111 13 21 34
21 DANIEL SIVIER 08 Beginne 156 33 33
22 SHAY CHARLEY-MARQUARDT 08 Beginne 52 32 32
23 ADAM COLLINS 08 Beginne 93 31 31
24 TOBY CARPENTER 08 Beginne 212 30 30
25 JAMES CROSS 08 Beginne 139 27 27
26 KYLE WARREN 08 Beginne 151 19 19
27 STACEY DUNSTER 08 Beginne 138 18 18
28 LUKE HUGHES 08 Beginne 222 17 17
29 CHRIS WYATT REEVES 08 Beginne 84 16 16
30 FINN COOPER 08 Beginne 136 12 12
31 STEVE TRUDGEON 08 Beginne 7 11 11
32 KIERAN COBURN 08 Beginne 245 9 9
33 DANIEL JACK EVANS 08 Beginne 143 8 8
34 JAMES HARRIS 08 Beginne 192 7 7
35 CHRIS WOOD 08 Beginne 125 6 6
36 GARY WEST 08 Beginne 137 5 5
37 MIKE BENNETT 08 Beginne 244 4 4
38 JAMES HILL 08 Beginne 199 3 3
39 VICKI ESLICK 08 Beginne 147 2 2
40 ADAM WHISTON 08 Beginne 145 1 1
1 TUPSCOTT RACING 08T Beginn 134 40 39 79
2 JARMIN & STARR 08T Beginn 72 39 38 77
3 FROST & PRATT 08T Beginn 248 37 40 77
4 MOTOMART 08T Beginn 101 34 36 70
5 MOSELY & HARDING 08T Beginn 231 33 37 70
6 GREEN BANDITS 08T Beginn 8 32 35 67
7 STEWART & ROLLINGS 08T Beginn 128 38 38
8 TEAM SKIDMARK 08T Beginn 129 36 36
9 ROSKILLY BROTHERS 08T Beginn 159 35 35
10 WALLIS & WALLIS 08T Beginn 166 31 31