Luke used the force! 2021 Scunthorpe Flat Track Championships Round 3 – Rundown, Pictures & Results
Saturday 6th June saw the third round of the 2021 Scunthorpe Summer Flat Track Championship take place and as always the event was crammed with a full day of racing.
Images courtesy of Ian Rispin
Luke Gardner had a great day in the Flat Track class beating the in-form Jack Bell in two heats and in the final with Terry Pyewell rounding out the top three.

Over in the Vintage Flat Track Odgie Daanan reigned supreme in the final, staking claim on the number one spot over Jon Dyer and Adrian Seames.
Julian Shaw was unstoppable in the MX/Dirtbike group and powered home in all of the heats and final ahead of Mike Ingram and Boyd Asher.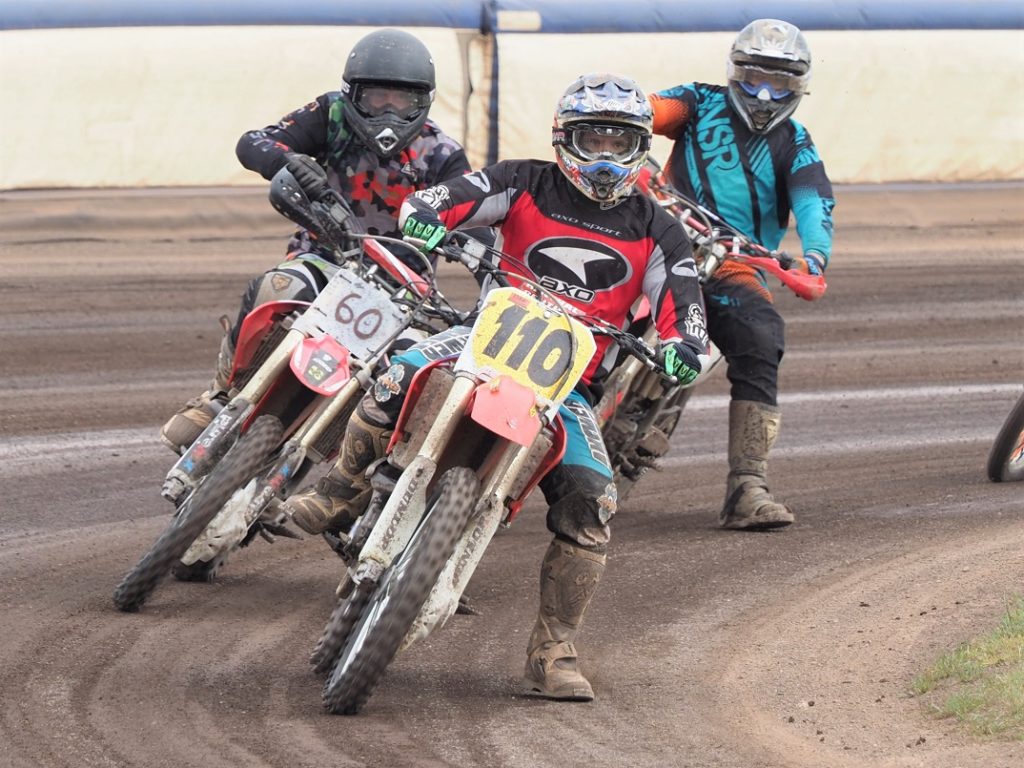 In the Street Tracker category Andy Smith came saw and conquered all before him, getting the better of second placed John Annot and Gavin Lee in the final, whole over the in the Street Comp Ieuan Hughes pulled a victory out of the bag in the final in front of Robin Brown and Peter Wyldbore.
Jack Bell may have finished second in the Flat Track final but in the Pitbikes he was untouchable in each race and the final where he triumphed over Neil McDermott and Jamie Kimber.
Another Flat Track class racer James Woodruffe delivered the goods in the Minibikes beating Jaz and Wag Scott in the Final.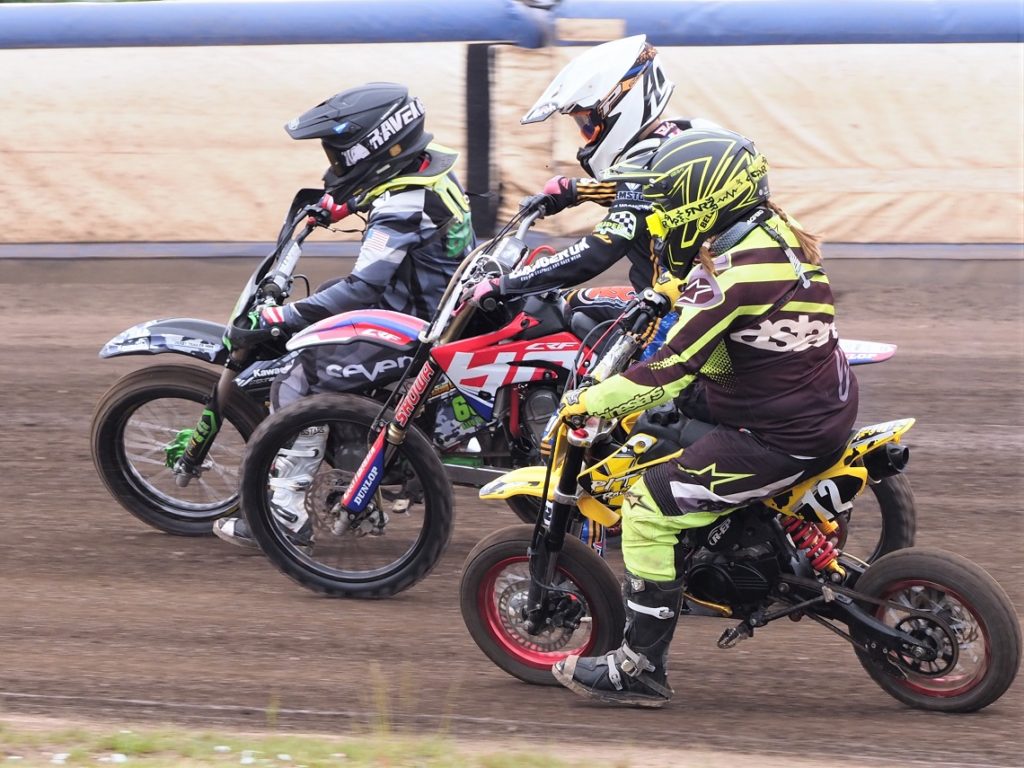 In the Inappropriate class Archie Jeeves fended off Scott Thompson and Aaron Brannon for the victory.
Jamie Kimber kept Wag Scott at bay in the Ladies final with Erin Dyer in third.
In Junior one young gun Charlie Hocaniuk took the chequers with Ryan Ingram second and Tyler Kaye third while over in Junior two Wyatt Hopkins continued his great 2021 with another unbeaten performance ahead of Alfie Croft and Mikey Robbins.
The next round of the championship takes place on the 25th July. For more info head to https://www.facebook.com/groups/880967418931544
Results
Class wins and race times
Standings after three rounds