Flat out! Scunthorpe Summer Flat Track Championships Round 1 – Results
The Scunthorpe Summer Flat Track Championship is back with the first round of five having already taken place on a superbly prepped track at the Eddie Wright Raceway.
Images courtesy of Ian Rispin
The events have quite a few classes and pretty much every rider on any type of machine is catered for.
In the conventional Flat Track class Jack Bell took the spoils ahead of allrounder Tim Grieg who would win the MX category.  Bell was there to get his monies worth too and also took home the win in the Minibike class.
Wag Scott and Erin Dyer duked it out in the Ladies class but it was Scott who would win out at the end of the day by a solitary point. Arron Brannon went through the card to win the Inappropriate Class and while Odgie Danaan was the king of the Vintage group.
George Brannon was unstoppable on the Junior one class, while in the Junior two class Paddy Moore and Wyatt Hopkins traded wins with Moore edging out his rival for the overall win.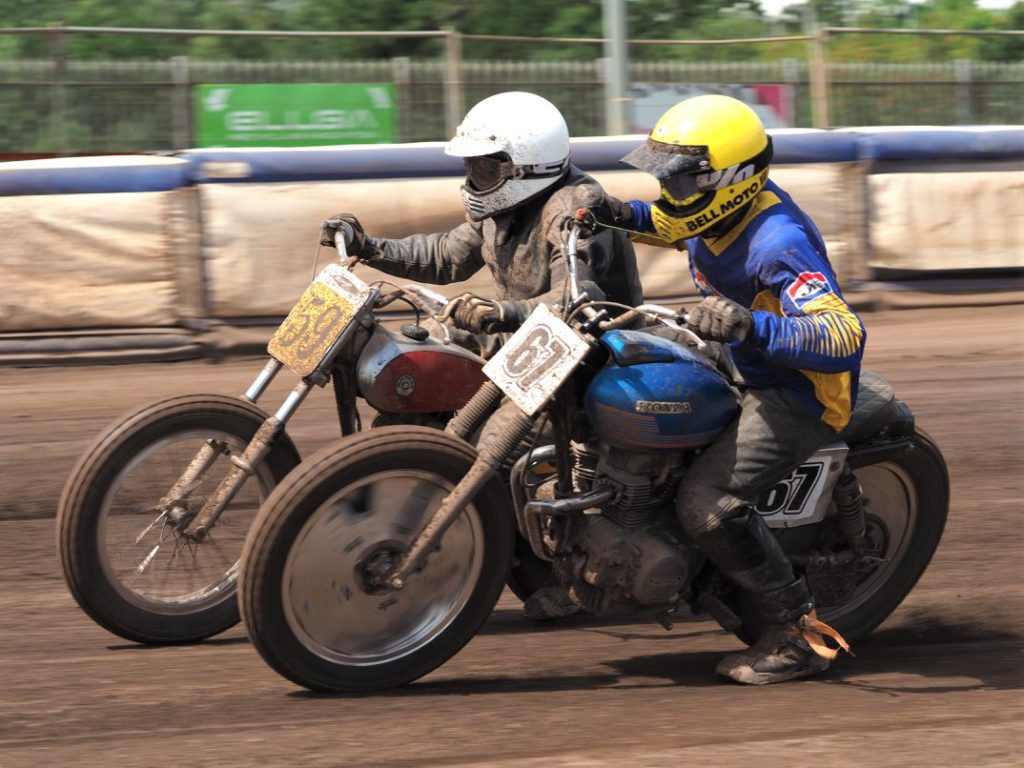 Nick Linnel with four race wins under his belt would be victorious in the Street Comp class while Luke Potter was number one in the Street Tracker group.
The next round takes place on the 16th August. For more info go to https://www.facebook.com/groups/scunnyflattrack
The full dates are as follows
Round 2 – 16th August
Round 3 – 6th September
Round 4 – 4th October
Round 5 – 18th October
Round one Results