Double top for the Brightmore Brothers! Edge Offroad ButtzenRodeo Extreme Enduro – Rundown & Results
Mitch Brightmore began the 2022 Edge Offroad Enduro season in fine fettle by winning the weekends ButtzenRodeo Extreme Enduro at the epic Butts Quarry.
Images courtesy of Matthew Rudd Photography 
Butts Quarry is quite a compact venue so the guys at Edge did really well to get such a long lap out of it, using all natural terrain which kept it doable for the Youth & AM race with added extreme parts for the PM race.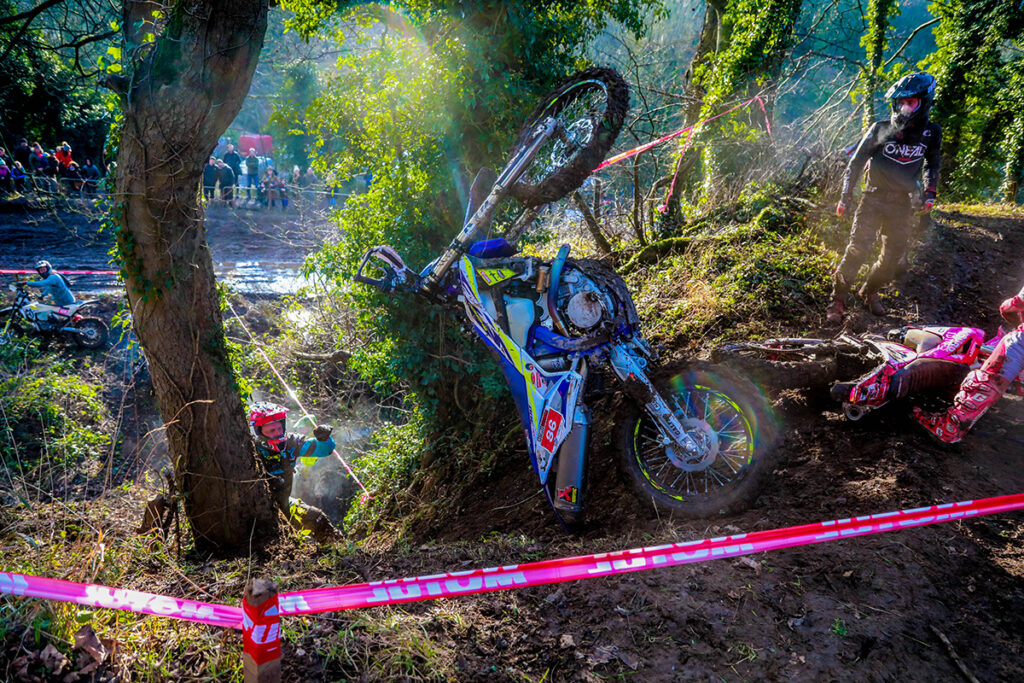 Some of the sections were really slippy to start with and got more grippy as the day went on, whilst other hill climbs started off grippy and ended up dead slippy!
Toby Shaw in Youth A had an outstanding ride, which was his first ride back since having the rod out of his leg, after only deciding Saturday night he was riding! Royston Totty & Dexter Hind rode remarkable winning the Junior and Youth B classes respectively.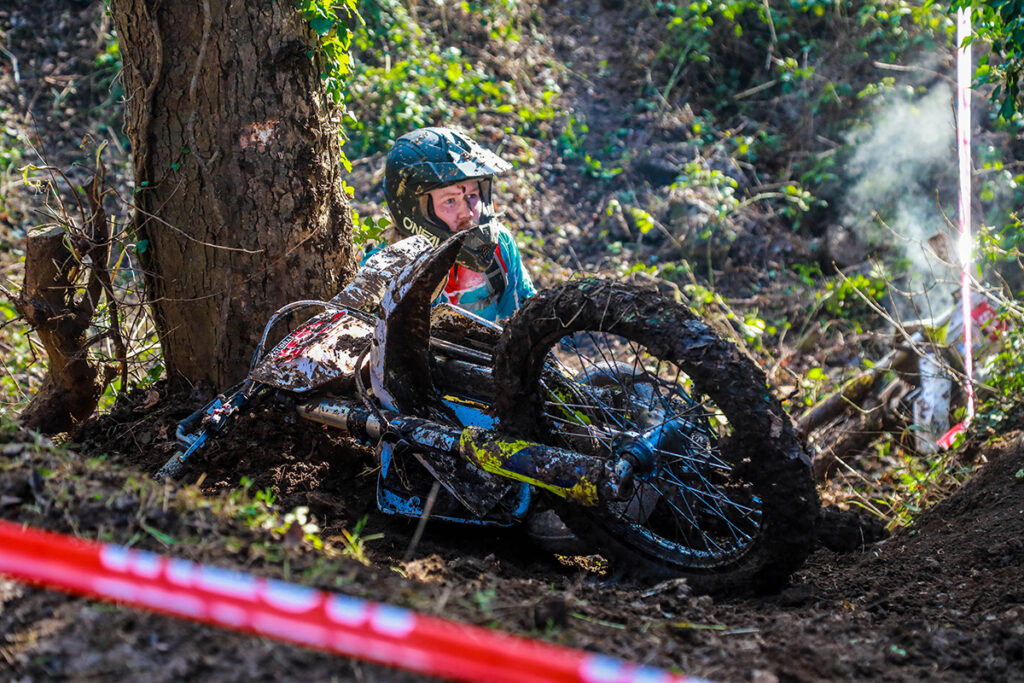 Joe Howsam took the holeshot in the sportsman class only to crash out on the first lap!! Henry Life had an outstanding ride, leading the whole race until the last lap when his chain broke and had to DNF!!  In the end the win went to Charlie Crossland.
Top 3 Novice surprised themselves with their results, so take a bow winner James Tyas, runner up Ricky Mitchell and third placed Damian Kozaczka.
Three riders in the Vets class muscled through seven laps with Richard Hawes claiming the victory.
In the PM Adult race the Brightmore Brothers had a mega day. Ashton was worried before he started, but said everything rode a lot better than what it looked like it would and he would go on to win the Expert class! Mitch was last off the line in his class but pulled back to take the overall and Premier class win! Keelan Hancock said it was the best event he'd ever ridden and will be back to do more finishing second and saying it's harder than any British event he's ever done. Charlie Frost said it didn't disappoint as always finishing fourth! Jack Spencer clawed third place back on the last lap and was well chuffed with his day's work.
Harry Conner was the only Clubman rider to complete four laps to take the victory over Chris Brown and Barry Walker. All three were mega happy with their results and said it was really hard but a mega track!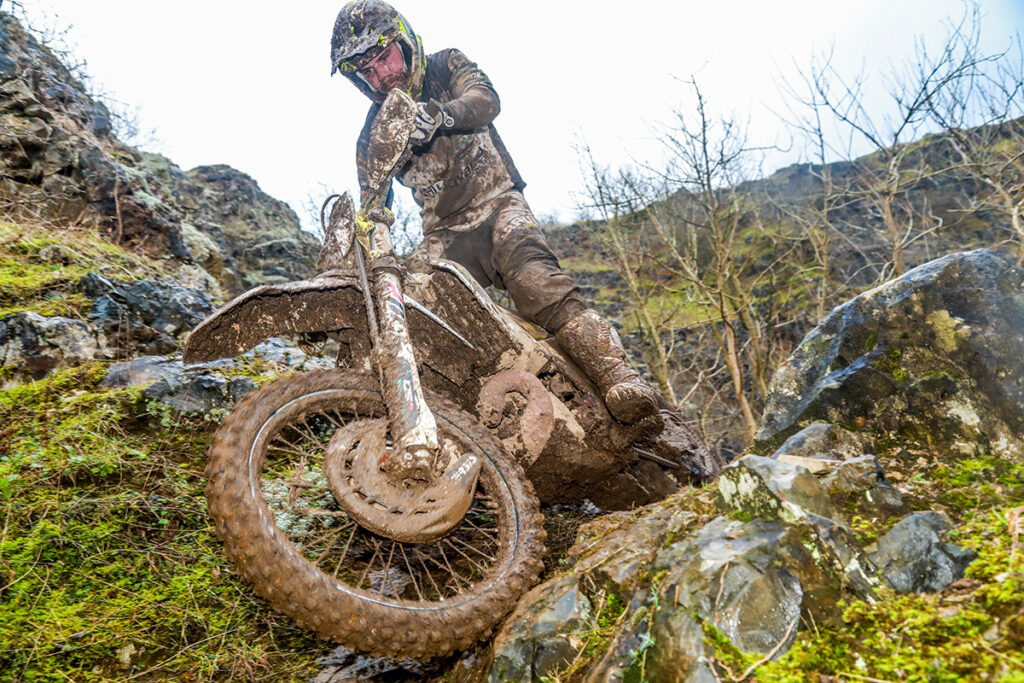 Steve Roper was the only finisher in the Masters.
Buttzen definitely didn't disappoint and Edge have got plenty more of that up their sleeves! Plenty of crashes, plenty of mud, and plenty of smiles!!
Well done all round!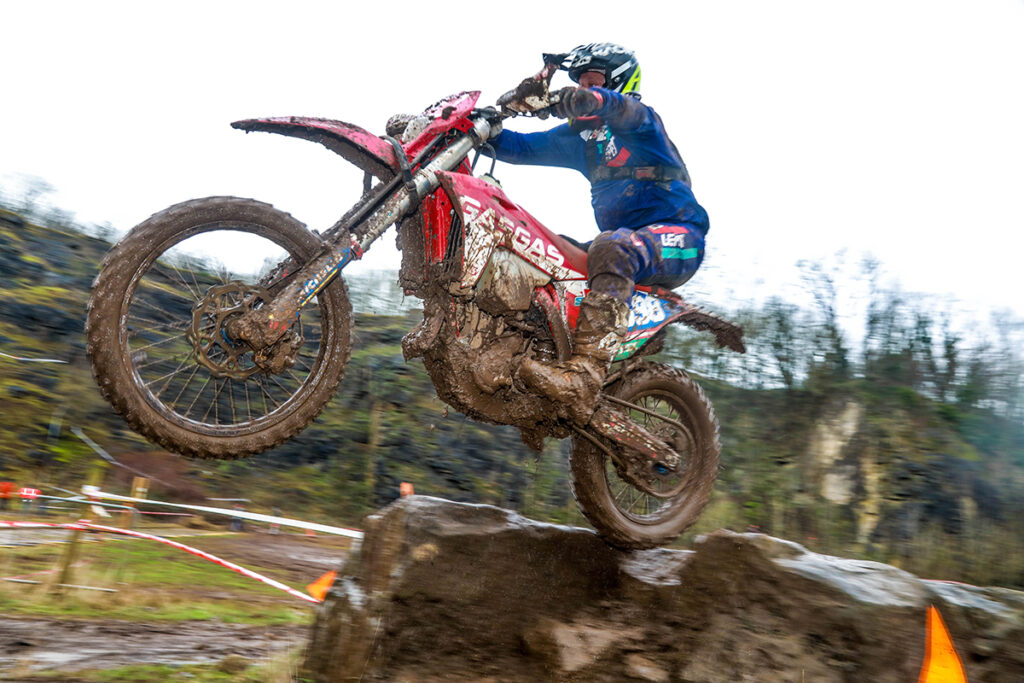 Results
Youth AM Race
Juniors
| | | | |
| --- | --- | --- | --- |
| Position | Name | Laps | Total Time |
| 1st | Dexter Hind | 6 | 1:06:47.24 |
| 2nd | Bailey Holmes | 3 | 1:00:17.66 |
| 3rd | Jenson Fox | 2 | 1:07:30.56 |
| 4th | Daisy Cardis | 2 | 1:19:55.33 |
Youth A
| | | | |
| --- | --- | --- | --- |
| Position | Name | Laps | Total Time |
| 1st | Toby Shaw | 11 | 1:04:20.48 |
| 2nd | Jasper Fox | 9 | 1:01:31.49 |
| 3rd | Ailbe Oconnell | 8 | 1:06:00.81 |
| 4th | Mason Williams-Davies | 6 | 1:01:30.06 |
| 5th | Ryan Liddle | 6 | 1:12:43.43 |
| 6th | Jack Leonard | 5 | 1:08:50.23 |
| 7th | Connor Gulbrandsen | 5 | 1:08:58.40 |
| 8th | Bella Park | 3 | 1:00:13.95 |
| 9th | Harrison Fewings | 2 | 1:09:38.24 |
Youth B
| | | | |
| --- | --- | --- | --- |
| Position | Name | Laps | Total Time |
| 1st | Royston Totty | 5 | 1:05:57.93 |
| 2nd | Ollie Carne | 4 | 1:02:15.10 |
| 3rd | William Atkinson | 3 | 1:04:35.14 |
| 4th | Charlie Schofield | 2 | 1:00:15.45 |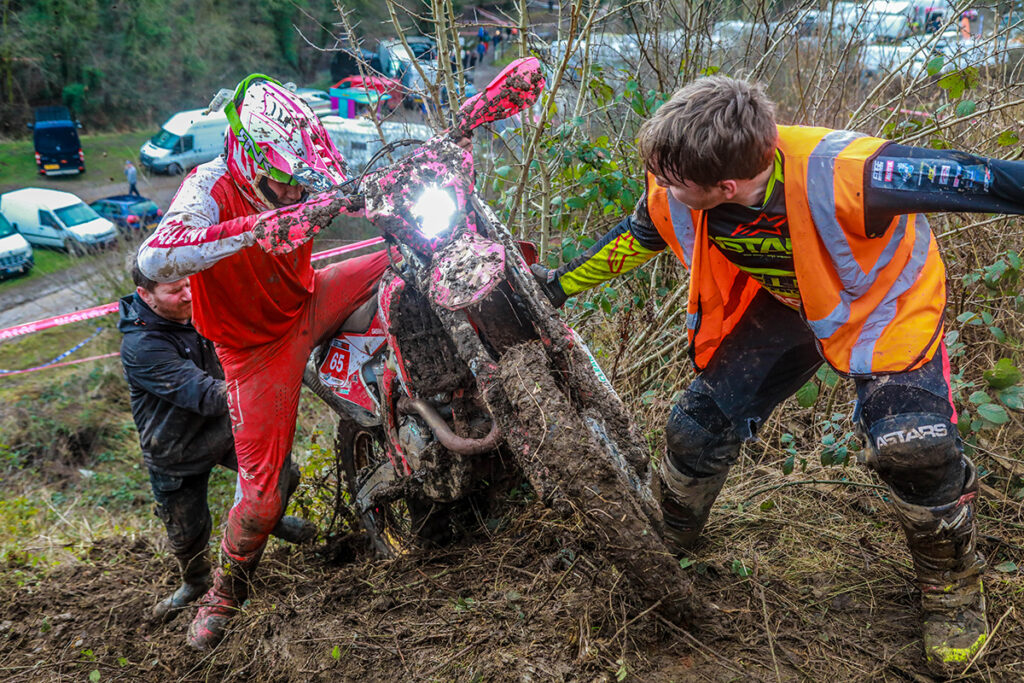 Adult AM Race
Novice
| | | | |
| --- | --- | --- | --- |
| Position | Name | Laps | Total Time |
| 1st | James Tyas | 5 | 2:10:04.46 |
| 2nd | Ricky Mitchell | 4 | 2:00:07.06 |
| 3rd | Jamie Burt | 4 | 2:00:11.50 |
| 4th | Adam Ainslie | 3 | 2:08:45.14 |
| 5th | Ian Campbell | 2 | 2:00:16.65 |
| 6th | Darren Dixon | 2 | 2:04:33.18 |
| 7th | Matthew Borrie | 2 | 2:08:02.35 |
| 8th | Wayne Oakley | 2 | 2:23:16.55 |
| 9th | Steven Head | 2 | 2:33:38.23 |
| 10th | Jake Wilson | 1 | 2:00:20.52 |
| 11th | Toby Smeaton | 1 | 2:01:07.17 |
Sportsman
| | | | |
| --- | --- | --- | --- |
| Position | Name | Laps | Total Time |
| 1st | Charlie Crossland | 9 | 2:09:00.96 |
| 2nd | Ged Littlewood | 8 | 2:01:47.20 |
| 3rd | Damian Kozaczka | 8 | 2:11:58.55 |
| 4th | Frank Skillin | 7 | 2:01:10.15 |
| 5th | Elliott Woodall | 7 | 2:06:05.87 |
| 6th | Oliver Yeardley | 7 | 2:13:17.41 |
| 7th | Dimitri Kouklinos | 6 | 2:19:54.28 |
| 8th | Arron Walton | 5 | 2:01:44.23 |
| 9th | Liam Mcshane | 5 | 2:05:19.43 |
| 10th | Jack Baxter | 5 | 2:07:52.27 |
| 11th | Danny Carne | 5 | 2:07:58.39 |
| 12th | Cameron Macro | 5 | 2:11:48.34 |
| 13th | Sonny Leigh | 5 | 2:15:47.87 |
| 14th | Dom Kirk | 5 | 2:27:47.20 |
| 15th | Phillip Crowe | 4 | 2:00:02.24 |
| 16th | Joe Smith | 4 | 2:00:03.59 |
| 17th | Lewis Moore | 4 | 2:00:08.27 |
| 18th | James John | 4 | 2:00:09.62 |
| 19th | Clau Filip | 4 | 2:01:37.37 |
| 20th | Roman Pilling | 4 | 2:03:42.31 |
| 21st | David Brook | 4 | 2:13:32.15 |
| 22nd | Jacob Potts | 4 | 2:19:48.31 |
| 23rd | Gary Barnfather | 4 | 2:23:36.31 |
| 24th | Gary Jones | 4 | 2:26:24.56 |
| 25th | Joe Sargent | 4 | 2:28:37.03 |
| 26th | Kevin Brooks | 4 | 2:32:20.68 |
| 27th | Andrew Barker | 3 | 2:00:05.38 |
| 28th | Steven Webster | 3 | 2:01:40.46 |
| 29th | Calum Kennedy | 3 | 2:21:07.67 |
| 30th | Ryan Stoneley | 2 | 2:00:22.49 |
| 31st | Wally Nearn | 2 | 2:20:42.32 |
Vets
| | | | |
| --- | --- | --- | --- |
| Position | Name | Laps | Total Time |
| 1st | Richard Hawes | 7 | 2:05:20.74 |
| 2nd | Darren Skillin | 7 | 2:05:34.60 |
| 3rd | Chris Salt | 7 | 2:08:31.13 |
| 4th | Neil Crayston | 6 | 2:11:46.71 |
| 5th | Grant Gillender | 6 | 2:24:29.55 |
| 6th | Jonathan Wadsworth | 5 | 2:13:32.18 |
| 7th | Andy Longden | 5 | 2:20:56.26 |
| 8th | Simon Tate | 4 | 2:01:07.52 |
| 9th | Dean Johnson | 4 | 2:25:59.52 |
| 10th | Nigel Lynn | 4 | 2:32:14.35 |
| 11th | Rob Gregory | 3 | 2:05:17.27 |
| 12th | Paul Daley-Smith | 3 | 2:08:46.61 |
| 13th | Paul Wearmouth | 2 | 2:00:33.15 |
| 14th | Charles Lamb | 2 | 2:19:29.51 |
| 15th | Kevin Snowden | 2 | 2:32:02.50 |
| 16th | Cristian Filip | 1 | 2:26:19.49 |
Adult PM Race
Clubman
| | | | |
| --- | --- | --- | --- |
| Position | Name | Laps | Total Time |
| 1st | Harry Conner | 4 | 2:26:05.06 |
| 2nd | Chris Brown | 3 | 2:00:03.67 |
| 3rd | Barry Walker | 3 | 2:04:00.00 |
| 4th | Jack Berry | 3 | 2:16:52.74 |
| 5th | Ashley Bache | 3 | 2:17:43.45 |
| 6th | Arron Flynn | 2 | 2:00:02.77 |
| 7th | Reece Morewood | 2 | 2:00:15.84 |
| 8th | Michael Lyons | 2 | 2:03:47.55 |
| 9th | Lewis Helliwell | 2 | 2:05:18.73 |
| 10th | Dean Harrison | 2 | 2:16:29.66 |
| 11th | Paul Finch | 2 | 2:19:04.18 |
| 12th | Mitch Parkes | 2 | 2:21:42.80 |
| 13th | Philip Hall | 2 | 2:21:44.38 |
| 14th | Robert Graham | 2 | 2:23:33.62 |
| 15th | Jack Packer | 2 | 2:24:13.85 |
Experts
| | | | |
| --- | --- | --- | --- |
| 1st | Ashton Brightmore | 7 | 2:00:07.78 |
| 2nd | Tom Minta | 7 | 2:11:40.95 |
| 3rd | Bradley-Paul Allen | 5 | 2:18:12.02 |
| 4th | Jack Adams | 5 | 2:32:04.06 |
| 5th | Oliver Baker-Haste | 3 | 2:00:45.40 |
| 6th | Michael Urry | 2 | 2:00:09.46 |
| 7th | Luke Owen | 2 | 2:04:46.00 |
Masters
| | | | |
| --- | --- | --- | --- |
| Position | Name | Laps | Total Time |
| 1st | Stevie Roper | 3 | 2:10:52.53 |
Premier
| | | | |
| --- | --- | --- | --- |
| Position | Name | Laps | Total Time |
| 1st | Mitch Brightmore | 9 | 2:07:20.22 |
| 2nd | Keelan Hancock | 9 | 2:16:58.59 |
| 3rd | Jack Spencer | 8 | 2:02:22.33 |
| 4th | Charlie Frost | 8 | 2:04:07.69 |
| 5th | Sam Winterburn | 8 | 2:09:52.73 |
| 6th | James Allen | 7 | 2:00:04.98 |
| 7th | Chris Windle | 7 | 2:04:34.43 |
| 8th | Dan Mundell | 7 | 2:11:42.72 |
| 9th | Richard Moorhouse | 7 | 2:11:44.23 |
| 10th | Ben Wibberley | 7 | 2:14:40.48 |