Double dish of dirt for Jack! Dirt Diggers #4 – Report & Results
The nations Flat Track enthusiasts came together at Scunthorpe Speedway for the fourth annual Dirt Diggers event on Saturday 26th June.
Action Images courtesy of Ian Rispin – Presentation images by Richard Hollingsworth
Jack Bell stepped it up in the Flat Track class improving on his second in 2020 to take the 2021 title over Terry Pyewell and Paul Cooper. Over in the MX class Julian Shaw grabbed the bull by the horns after a third in his heat to win his next two and the final head of Archie and Levi Jeeves in that order.
Bell was back at it again in the Minibikes and was in scintillating form going unbeaten with Jamie Kimber the runner up in the final from Neil Mcdermott in third.
Odgie Danaan was victorious in the Vintage class keeping Danny Williams and Nick Rock at bay in the final with top qualifier Simon Bird crashing out.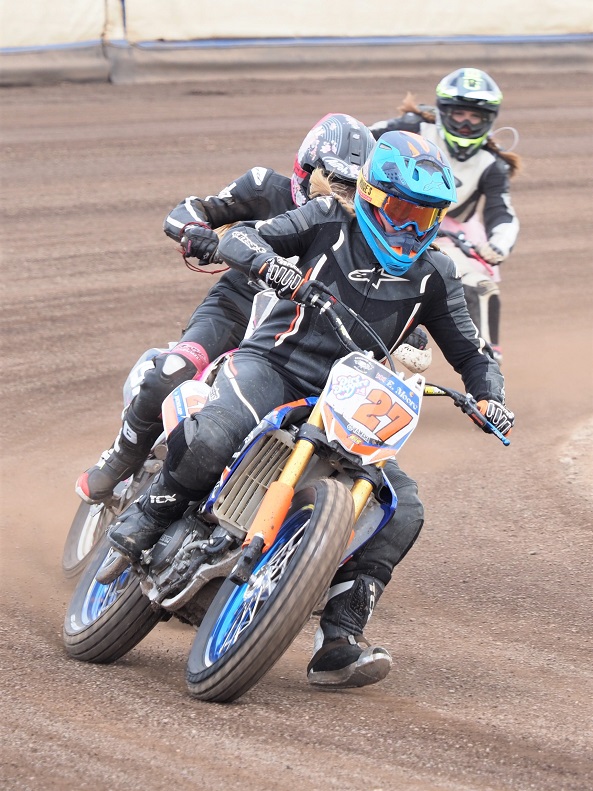 In the Ladies Wag Scott continued her fantastic 2021 form by going through the card and taking the chequers in the final.  Jamie Kimber was second and Emily Moore was third.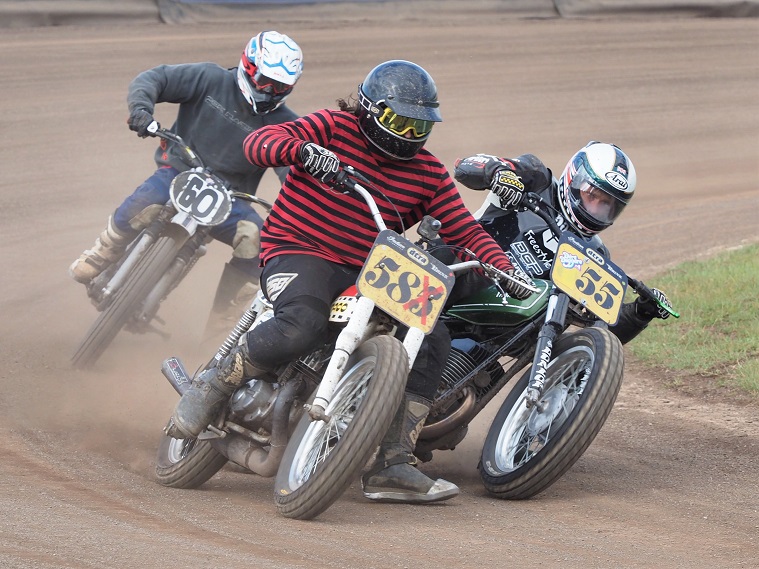 The Choppers category saw Shaun Gemmel dominate with Pete Stansfield and Andrew Walker following him home in the final.
Scott Thompson came good at the business end of the meeting to hammer home the Scooter victory from Mark Bibby and Garry Robinson.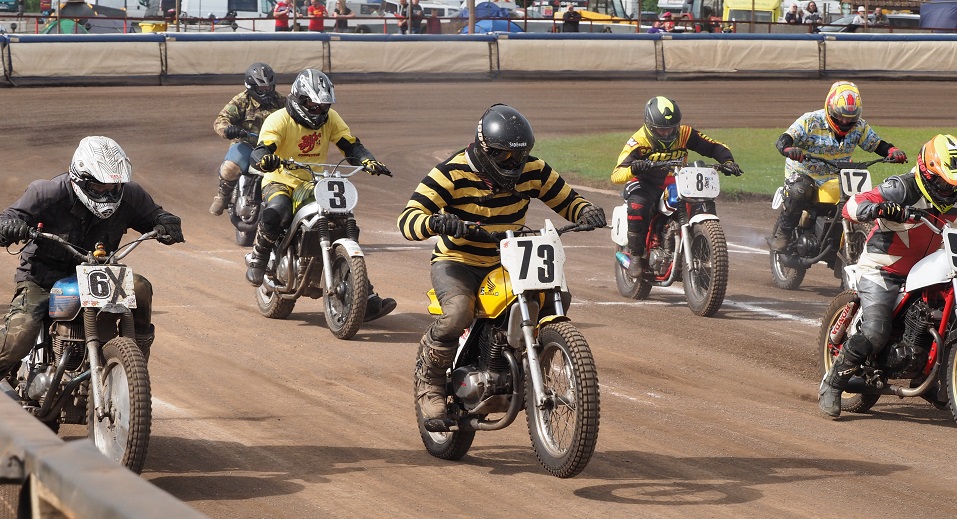 It was heartbreak for top Supercomp qualifier Ieuan Hughes as he would be excluded after a fall in the final and Aaron Tuttlebee took full advantage to grab the glory.  Tuttlebee would fend off Robin Brown and Tom Busfield for the win.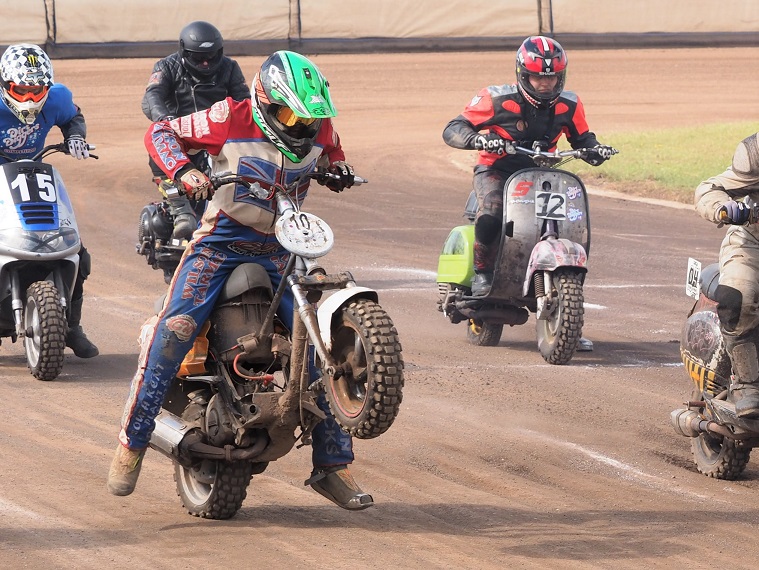 Luke Potter was faultless in the Street Trackers beating Andy Smith and Chris Francis in the final.
In the Inappropriate Road bike category, Shaun Gemmel backed up his Chopper title by defeating tip scorer Archie Jeeves when it mattered with Arran Staniforth in third.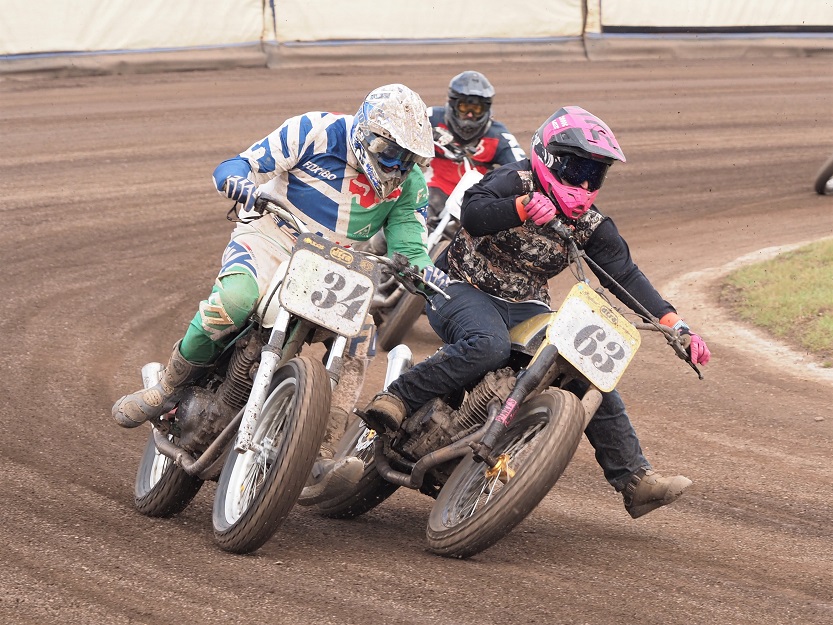 Odgie Danaan reclaimed the British bike title that he first won in 2018 by edging out Adrian Sones and Peter Kimber in the final.
In the Junior one class Mya Harris grabbed the top spot with a great win in the final ahead of Tyler Kaye and top qualifer Charlie Hocaniuk.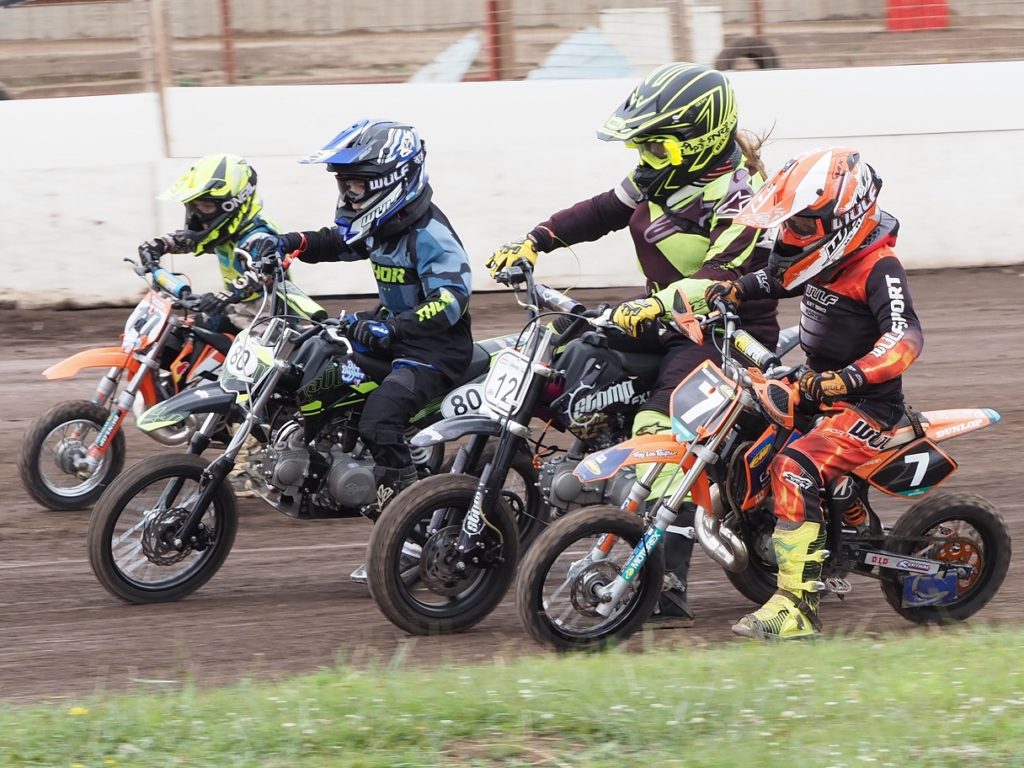 Josh Fowler stormed to the Junior Two title with an unbeaten performance and was joined on the podium by Lane Tildesley and Alfie Cameron.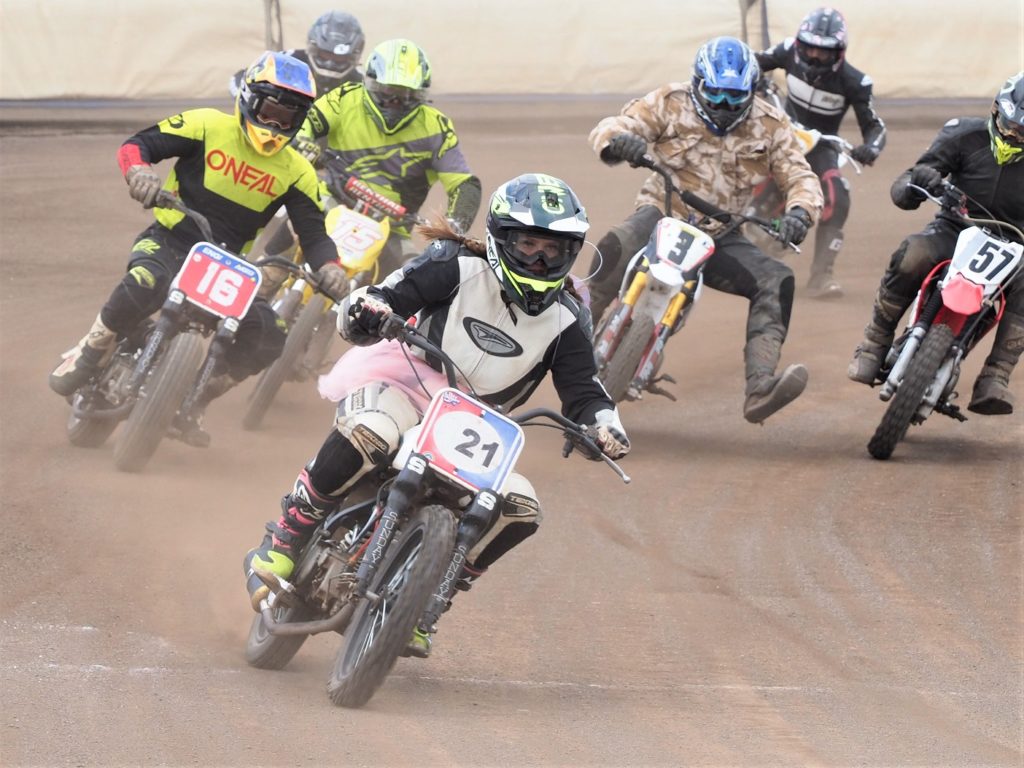 Results
Roll of honour