Ben Clark signs for MRS Sherco & moves to Enduro
Ben Clark has just taken delivery of his Sherco 250 2T which he will contest the British Enduro Expert class and British Sprints on for the 2021 season under the MRS banner.
Ben came over from the Motocross scene where he has gained British and National Championship titles and he now returns to where his riding all started as a youngster riding in the Fast Eddy X-country series and coming up through the levels then moving into the Motocross Championships.
Ben is only 20 years old but has ridden in trials, motocross, and X-Country and is drawing from all his experience in these disciplines to have a successful Enduro career.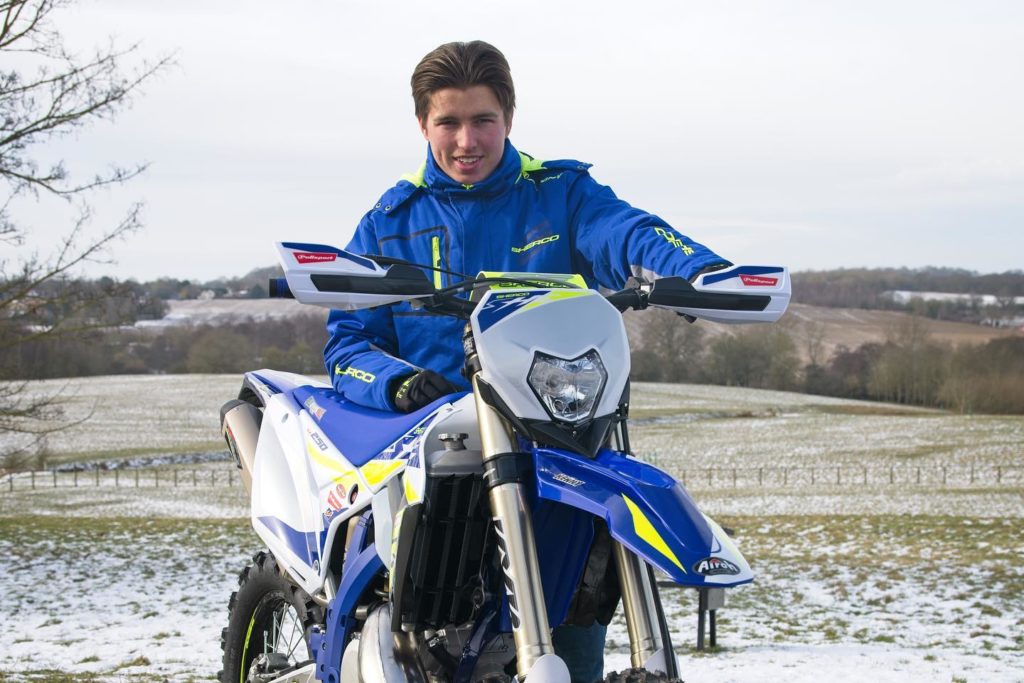 Ben – "I'm really looking forward to my 2021 season on board my MRS Sherco 250 2 stroke, I'm just going to take each race as it comes, as it will be my learning year and with the backing of MRS Team, we should gain some good results and experience, and maybe another title!"
Malcolm Rathmell – "We are delighted to have Ben riding for us for the 2021 season. We've helped him for many years in his MX career and good to see him step over to Enduro with Sherco. It'll be good to see what he can do! We wish him all the luck for a good season ahead."
For more British Enduro news >>CLICK HERE<<