Wajknecht fourth as Fienhage crowned champ! FIM World Long Track Finale – Report and Results
Lukas Fienhage is the new FIM Long Track World Champion after a thrilling evening on the speedway track in Rzeszow on Sunday. The track was in good condition despite earlier rain which had caused practice to be delayed for two hours and as his leading opponents began to fall away, Lukas kept his cool. A stunning last-to-second ride in the Final was confirmation that he was a worthy champion and the title was his by a clear margin of 10 points.
Report by FIM Communications – Images courtesy Good-Shoot
Star of the evening was Dane Kenneth Kruse Hansen. He was unbeaten by any opponent throughout the meeting and his 25 points took him from 6th to 2nd position in the overall standings. He claimed the silver medal in his first full championship season when Mathieu Trésarrieu failed to make the start of the run off needed for second place. For Trésarrieu it had not been the best of meetings with a disqualification in his first race, only two wins to his credit ending with a last place in the Final and relegation to the bronze medal position.
Wild Card Stanislaw Burza making his first track appearance of any sort this year, took a surprise third place in the Final.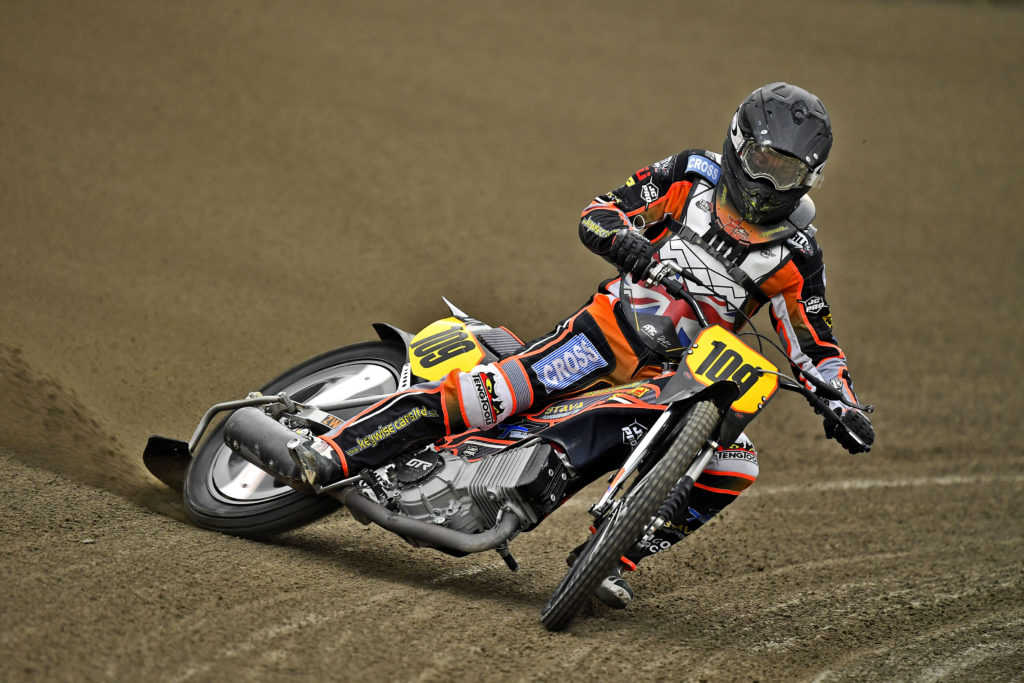 The British contingent had a satisfying evening with Zach Wajknecht finishing in fourth place in the Final and in the overall series classification. James Shanes also claimed seventh position to secure his place in the 2021 series but Chris Harris who had scored 13 points in the qualifying races and looked the best of the Brits saw the end of his podium hopes after a poor start in his semi-final.
Unluckiest rider of the night was Swede Tomas H Jonasson who claimed 10 points from his first three rides and looked to be a podium contender but fell whilst leading Heat 10 and left the track in an ambulance suffering a broken nose and some damage to his tongue.
Final Championship positions:
1. Lukas Fienhage (Germany) 47
2. Kenneth Kruse Hansen (Denmark) 37
3. Mathieu Trésarrieu (France) 37
4. Zach Wajknecht (Great Britain) 32
5. Romano Hummel (Netherland) 30
6. Theo Pijper (Netherland) 26
7. James Shanes (Great Britain) 21
8. Stanislaw Burza (Poland) 19
9. Max Dilger (Germany) 19
10. Chris Harris (Great Britain) 18.
11. Josef Franc (Czech Rep), 11
12. Stephan Katt (Germany) 8
The top seven qualify automatically for places in the 2021 World Championship.
Although this has been a very short season due the covid pandemic, there are positive signs that youth is ready to make its mark on Long Track racing with a 20 year old champion and future prospects in Shanes, Wajknecht and Hummel ready to maintain the great tradition of this discipline. We can hope for a better competition when the championship resumes in 2021 and we look forward to that.