Kullas second in Revo ACU British Championship for Cab Screens Crescent Yamaha!
Cab Screens Crescent Yamaha rider Harri Kullas wrapped up his Revo ACU British Motocross Championship campaign, with the final round this weekend at Landrake in Cornwall.
Harri came into the race as series leader, albeit tied on points with Tommy Searle and qualified in 7th place. The start of race one saw Harri 4th early on, while Searle moved into the lead past early leader, Dylan Walsh. Harri moved past Walsh mid-race to third and finished in the same position.
Going into race two, Harri was 5 points behind Searle in the standings and was in need of a good start. However, Harri had an uncharacteristically bad start and was buried mid-pack on the first corner in around 15th place. Harri had a storming first lap, moving to 7th place but struggled to pass Jake Millward, who was riding smart. Harri did move up to 6th place by the end of the race, but Searle finished 3rd and Harri sadly lost the championship by 10 points.
At the beginning of the season, we'd have taken runner-up spot in the series, but it felt like a hard one to take, seeing as Harri came into this round leading the series.
All in all a fantastic first year on the Yamaha YZ450F for Harri though, taking 3 overall wins out of 6 and winning 2 races on the way.
Harri's thoughts on the weekend….
"We had good chance to take the title at last round. Morning was ok but could have had a better gate pick. First race I started 3rd and Shaun passed me so dropped 4th. We were changing some positions during the race and with hard, fight I did manage to finish 3rd.
"For second start I tried to take more inside line to have inside corner but after gate I hit the dirt too hard and start device popped off and had terrible start. First few laps was good fight but when I got stuck behind Millward I got hit by stone and that broke my roll off film. So the race was struggle especially the rain falling down so I finished 6th. Starts have been good all year but this race we had bad starts so gave away the title. But it was a lot of positives with winning 3 rounds and finishing runner up in the championship! 
"It was great fight with all the riders and specially with Tommy the last rounds. Congratulations to Tommy for the title!
"Not gonna lie, this Monday is very hard mentally – but again it was my best year in my career, so have to take all the positives and move forward.
"Thank you to my girlfriend as we do lot of mileage and living in suitcases and travelling around during this intense racing year. Of course my team Cab Screens Crescent Yamaha, everyone has important role so big thanks to them, couldn't do without this great team.
"As well every one of our team sponsors, without them we couldn't fight for double championship title. And of course all the fans, sorry to let you guys down not taking the win, but I have had very kind messages this year so thank you all of you."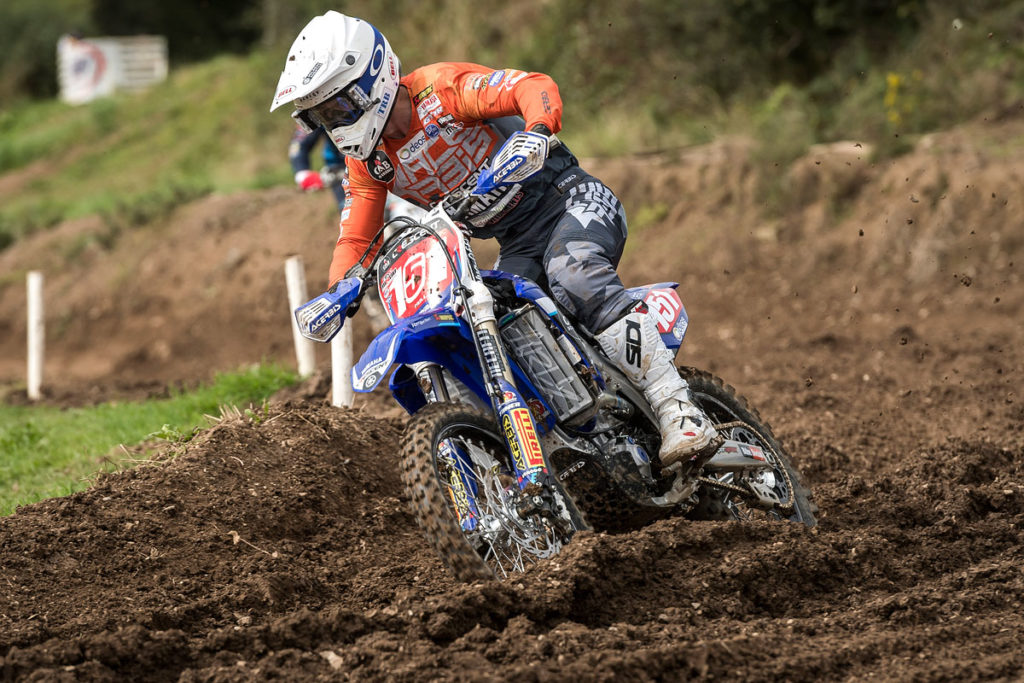 Dan ends the season on a high…..
Cab Screens Crescent Yamaha rider Dan Thornhill wrapped up his Revo ACU British Motocross Championship, with the final round this weekend at Landrake in Cornwall.
Dan got a great start in race one and was 7th early on before a crash after losing his front brake on lap 2 saw Dan drop down the field, but recover to 14th.
In race two Dan got a flying start and was again inside the top ten, eventually finishing in 10th place for one of his best rides of the year.
Dan Thornhill – 11th Overall MX1 Class
"Frustrating day for me yesterday, been working a lot these last few weeks with Ash on perfecting the starts and both motos they were pretty decent. 
"Moto 1 started really strong and the first two laps I felt comfortable towards the sharp end, before unfortunately somehow making damage to the front brake hose and losing my front brake, heading downhill into some big ruts. Unfortunately, I took a tumble but things could have been much worse. I remounted and did the best with what I had to finish up 14th at the flag.
"Moto 2 was a lot better, again another solid start and set on pushing on with the front pack of riders. I ended with a solid ride with a 10th come the end. 
"I'm really happy with the way I'm riding and the progress over this year! The MX1 British championship has been one of the strongest line ups for many years and each week we edge in the right direction"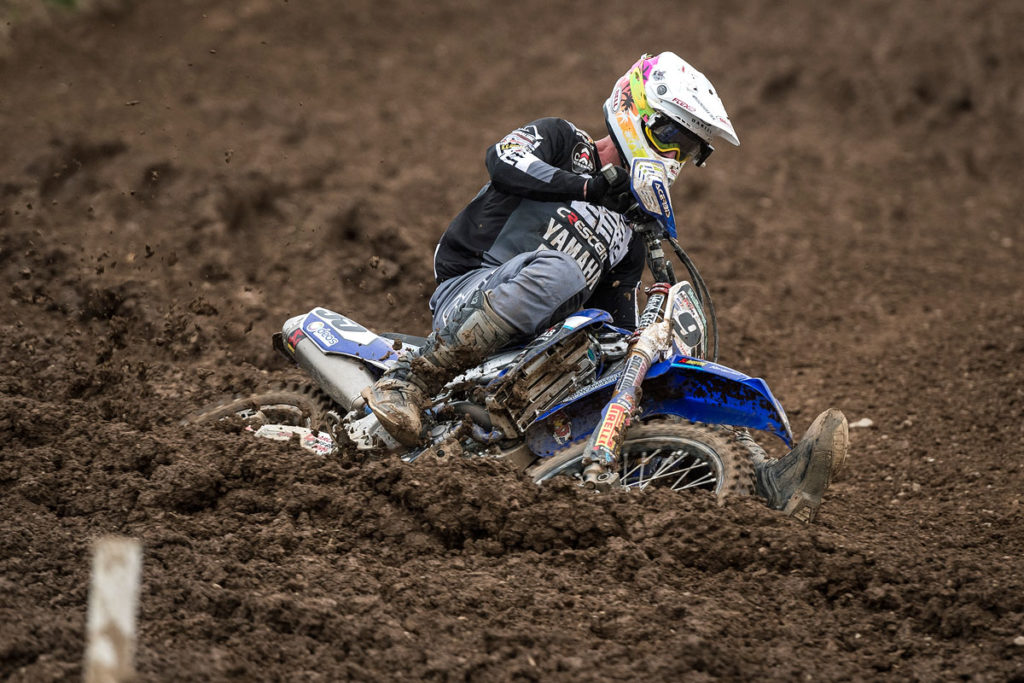 Joe Brookes takes 4 out of 4 race wins
Cab Screens Crescent Yamaha rider Joe Brookes wrapped up his Revo ACU British MXY1 Motocross Championship, with the final round this weekend at Landrake in Cornwall. After missing the two previous rounds due to injury, Joe was riding without pressure.
Joe qualified in first place by a huge margin. He was two seconds quicker than the fastest 250 in his GYTR kitted Yamaha YZ125 and the fastest 125 by five seconds!
Joe took his qualifying form into race one and was leading the 125 race by some distance, while pulling through to 3rd in the race against the 250's. Joe won his class by 43 seconds.
Race two was even better as Joe got a better start and soon got into the lead of the combined race, beating everyone emphatically by 11 seconds.
In race three, Joe took another 125cc race win, despite a mid-race crash. In race a similar story as Joe won the 125cc race by 42 seconds and finished 3rd in the combined class amongst the much faster 250's.
Joe Brookes – 1st Overall MXY1 Class
"It was a really good weekend for me and it was a great way to end the season with 4 out of 4 wins, and managing to beat the 250s in race two as well which has been my season-long goal.
"I'm really happy with my riding and looking forward to the next season. Thank you to Cab Screens Crescent Yamaha for the support this season"