Kensworth Schoolboy Motocross Club – Presentation Evening Report
Last Saturday evening the Kensworth Schoolboy Motocross Club hosted their presentation evening at the Mecure hotel, Daventry. The event was well attended by 320 attendees. 115 qualifiers were handed some amazing trophies by British Rider and MX Coach Josh Spinks. The trophies were sponsored by Blackrock and designed by 973 awards.
Report by Leanne Scott
KSMXC is passionate about girls in the sport and are very lucky to have sponsor Styler MX Northampton to provide some amazing trophies to the top three girls, winner this year was Morgan Etheridge. All girls who have ridden with KSMXC and attended the evening received a gift, for their hard work.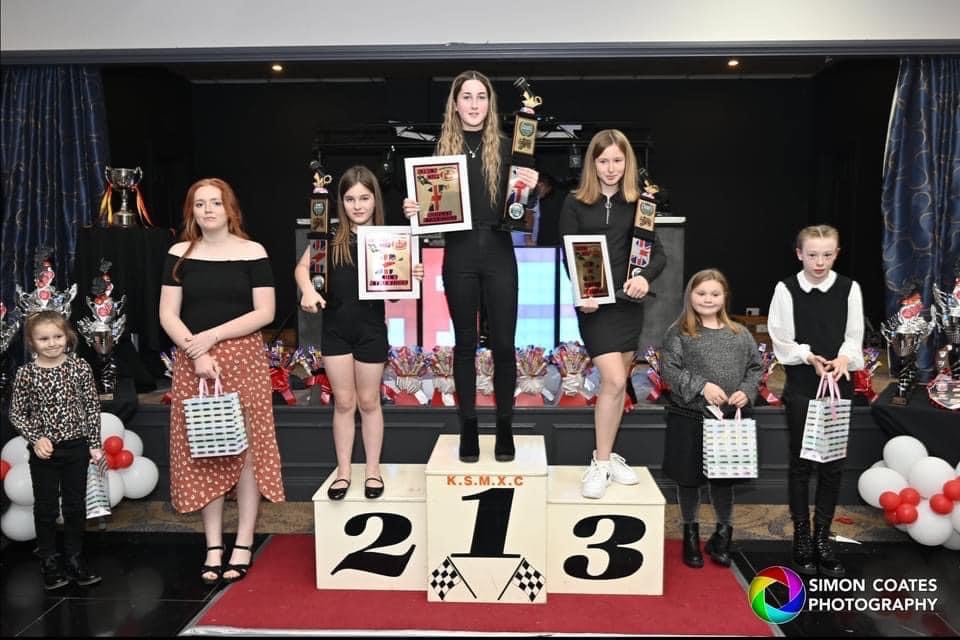 The special perpetual awards picked by the KSMXC committee were handed out on the night Alfie Andrew's won Sports for sports sake, Harley-James Barrow won Most improved auto, Malachi Stratton won the Try Hard trophy, Louie Evans won mostUp and Coming, Ricco Hardy won Most Improved Junior, Reece Worts won most Improved Small wheel. Kelly Huckerby won the prestigious Mick Carnell Memorial Trophy which is given to Contribution to the sport, Riley Nichols won Riders Rider and Stanley Lewis won rider of the year!!
The club was donated some fantastic prizes from club members, KTM UK, Mad 4 Motocross, Styler MX, Raceworks and Danger UK to name a few.
A Jude Morris bundle voucher went up for auction, the bidding was fantastic with Martin Sellick winning the bundle, but Shane Ward agreed to pay his bid and won a bundle too raising an amazing £1100 for the Jude Morris racing foundation!! Thanks to everyone who took part in the bidding. The night ended with the KSMXC famous dance off. Oakley Barrow won the kids dance off, Lauren Bartlett won the mums with Stuart McClurg winning the Dads.