Deakin Steers to CarnEdge victory! Edge Offroad CarnEdge Extreme Enduro – Report & Results
Edge Off-Road threw down the Extreme Enduro gauntlet on Saturday with their brand new CarnEdge event which well and truly lived up to its name, and which was also round three of the Eurotek National Extreme Enduro Championship.
Images courtesy of Matthew Rudd Photography
The Kirton Off Road Centre was wet, claggy and muddy with lots of standing water to contend with as well as some super tricky man-made sections, lots of slippery rocks, and some long punishing hill climbs which produced bottlenecks on the first couple of laps.
The Youth riders in the AM race had fog to contend as well but they showed their talent on the shortened course with Toby Shaw firing in some tremendous laps to win by a lap ahead of Lucas Travers in second and Jak Heaney third.
Luckily the fog had lifted for the 2.5-hour adult race which meant the riders could observe the grim realities of what was ahead of them.
Fresh from his Red Bull Romaniacs escapades Joe Deakin onboard his Steer Commercials Sherco was a dominant force and won the event outright and the Premier class overall a full lap ahead of new Malcolm Rathmell Sport Sherco signing Stuart Mack who was racing his new steed for the first time. Tom Widd was third in the Premier class. One of the pre race favourites Charlie Frost crashed out early doors.
Mitch Brigthmore put in a good shift to take the Expert victory with 7 gruelling laps under his belt, the same amount as runner up Josef Westgarth. James Jackson completed the top three.
In the Masters class Alex Owen was the number one over Simon Howden while Mark Kirby saw off Mark Rayner and Simon Nutter in the Vets category.
Mike Taylor was the early leader in the Clubman class but was overhauled by eventual winner William Wolforth and would finish up in second with Tom Slater third.
In the Sportsman Ash Brightmore was a class above his rivals, notching up a fantastic six laps, two more than runner up Phil Whelan, with Carl Smalley in third.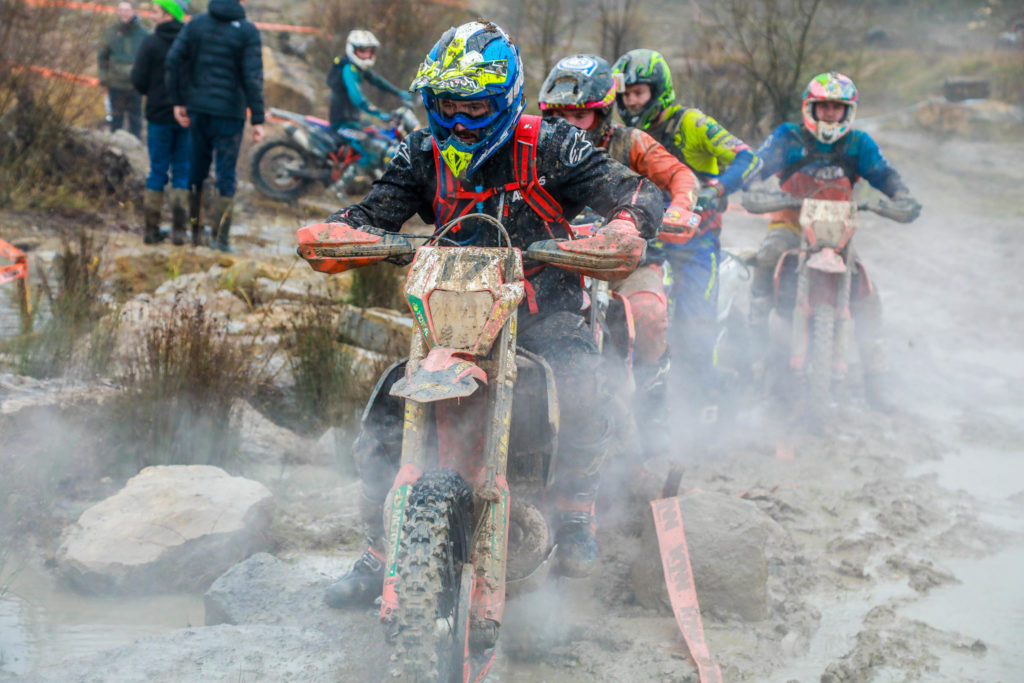 Joseph Howsam took the top spot in the Novice group with three laps, over Gary Barnfather and Lee Medcroft in second and third respectively.
Results
Adult Results
Eurotek Extreme Rd 3 Carnedge Adult AM Results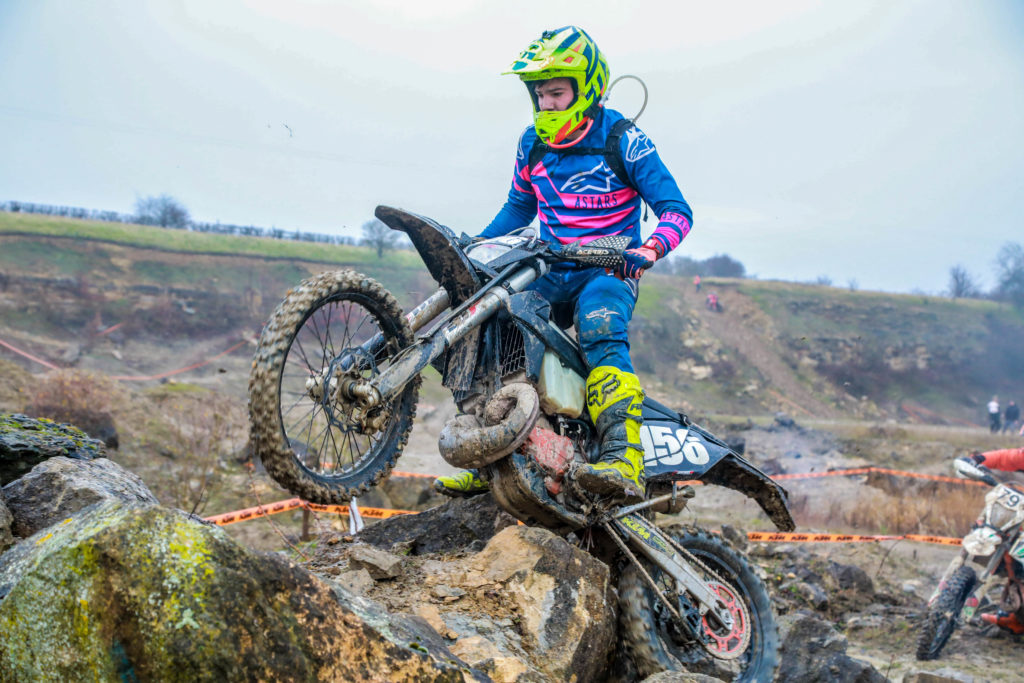 Youth Results
Eurotek Extreme Rd 3 Carnedge Youth AM Results