CAKE unveils the new Bukk Electric Off-Road Motorcycle!
CAKE, the Swedish maker of premium lightweight, electric motorcycles, today unveiled the Bukk, a new off-road platform, with an initial limited edition-50 units, designed for trail and track use. The Bukk adds a new category of medium heavy bikes (cat A2) within the CAKE range and further emphasizes the commitment to accelerate the transition towards a zero emission society, combining excitement with responsibility.
"The Bukk represents the boundary-pushing performance ambition of CAKE products. This is a true next-level, off-road electric platform", says Stefan Ytterborn, founder and CEO at CAKE. "In our drive to promote sustainability, extending life cycles is a key focus enhancing purpose, innovation, performance and physical quality. The learnings from developing race and off-road motorcycles gives us the insight of what true durability really means. A key component that is being implemented in all our products, from basic commuter models to hard core utility vehicles, is stretching life cycles. CAKE's mission has always been to respect our world and those who live in it while inspiring towards zero emission, where true excitement blends with responsibility. This is what the Bukk is all about."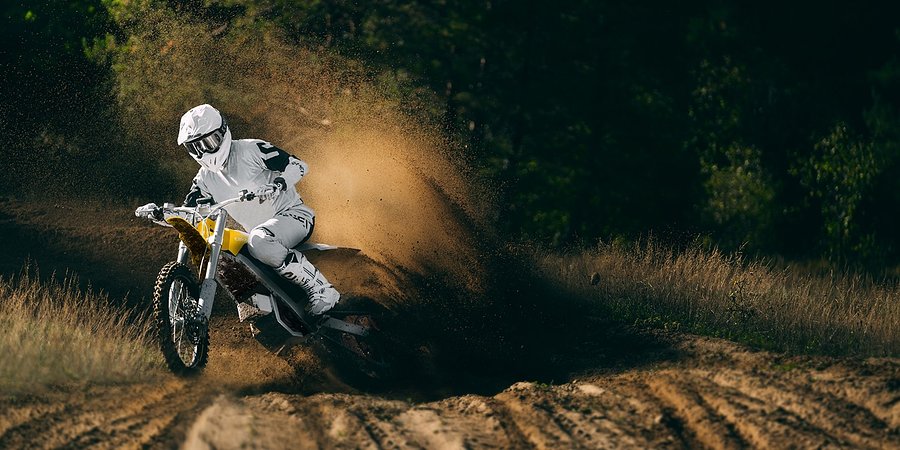 BUKK
At 85 kg, the Bukk offers a category-leading power to weight ratio. Engineered and manufactured from scratch, including new and unique tooling, the frame, its geometry, suspension and components are new and unique, made with the lightest and most carefully considered alloys, constituting the new performance category. The newly developed drivetrain with 72V battery and 16kW motor delivers 420Nm of instant electric torque and a top speed of +100 Km/h, with three ride modes giving an array of riding style choices. Together with WP and Öhlins attuned suspension, the Bukk provides incomparable agility, control and speed, silently without polluting on trails and track.
The name Bukk means Thunder Cloud in the ancient language from the island of Gotland, CAKE's testing ground and inspiration for the naming of all of its products.
Just 50 Bukk models will be produced during its limited edition run and will be finished in CAKE's iconic Race series yellow tones. These 50 limited editions are available to order at 14,970 euros from November 8th on ridecake.com