Brown & Wilkinson go at it at Dean Moor! 2021 ACU British Sidecarcross Championship Round 1 – Race Report & Results
The Iveston & Satley MX club hosted the first round of the ACU British Sidecarcross championships of 2021 at Dean Moor MX park in Cumbria.
Report and Images by Tracy Thacker
The weather was much nicer than we usually have at that track and was warm and sunny all day.
Unfortunately due to an issue with injuries, there were only two races for each of the sidecar and quad championship races, but the top team didn't disappoint and there were some great battles throughout the day.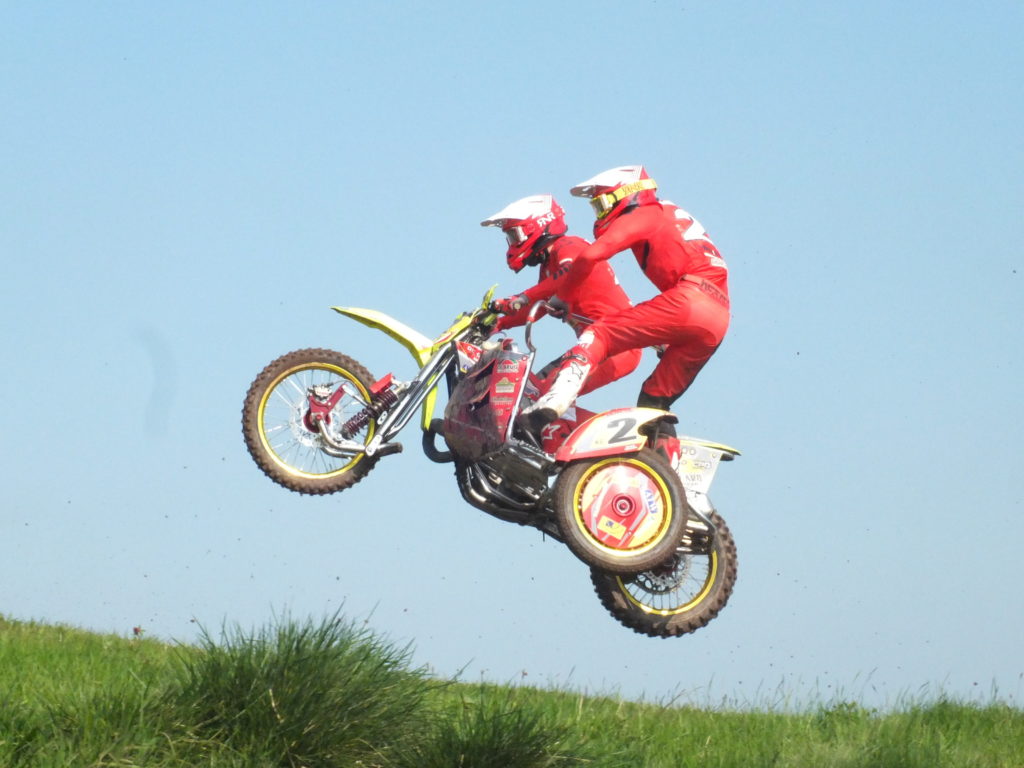 In the first sidecar heat Brett Wilkinson and his Swiss passenger Maxime Cuche, took an early holeshot into bend one with a big battle behind, Stuart Brown and Josh Chamberlain held a close second keeping their rivals in sight throughout and almost passing many times, a few mechanical issues meant they did not have full power which hindered the challenge, but it was still a great battle.
Jake Brown and Joe Millard tucked into second but had a few problems with the gears which delayed them, dropping back out of the top five, but they recovered well and fought back to third, passing Dan Foden and Nathan Cooper who were on great form, managing to hold the advantage over George Kinge and Ryan Henderson. Liam Mudie and Chris Booth held sixth.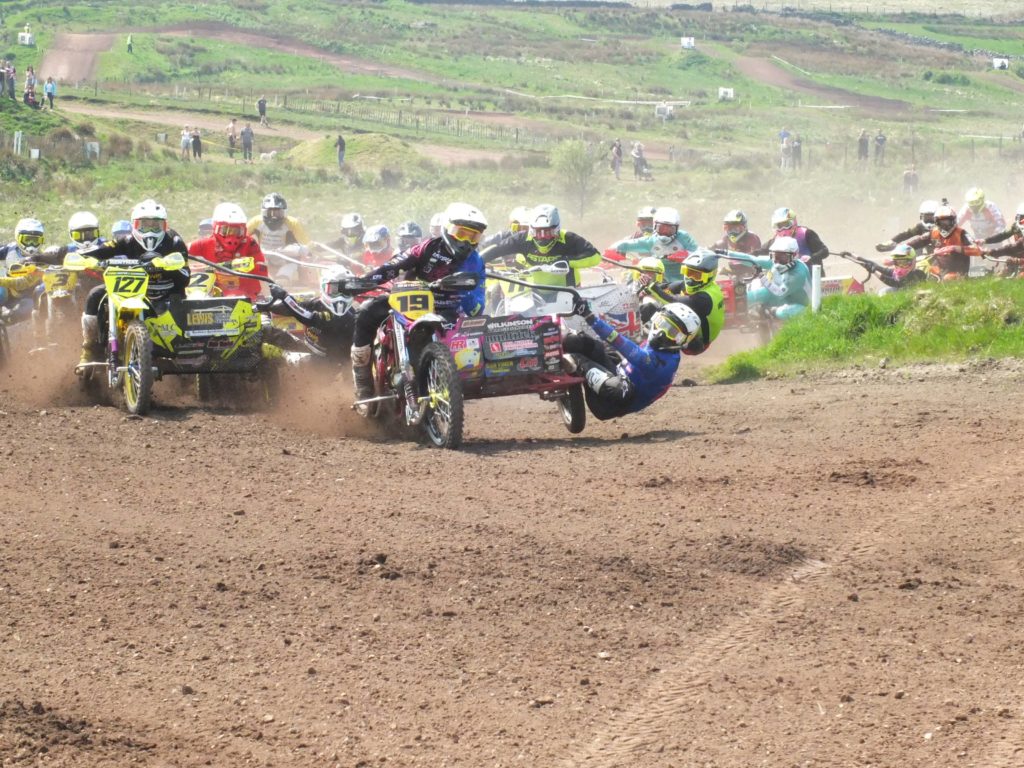 In race two Brett Wilkinson and Maxime Cuche, took another holeshot this time Stuart Brown and Josh Chamberlain were determined to blast into the lead and by the end of lap one they had a safe advantage, holding on to take a great win, and although on equal points they took the overall win as the second race result takes precedence. Neil Campbell and Ross Graham put their race one mechanical problems behind them and held on to third despite strong challenges from behind. George Kinge and Ryan Henderson where close behind with enough points for third overall. Dan Foden and Nathan Cooper held fifth with Liam Mudie and Chris Booth holding on for sixth.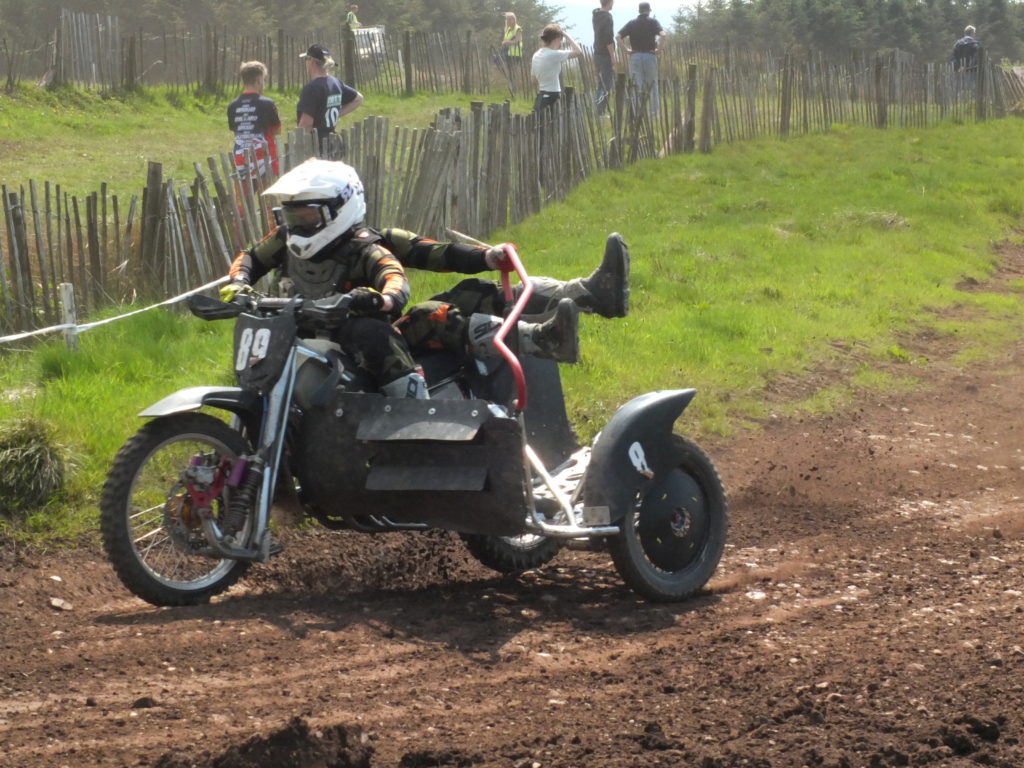 Results
| | | | | | |
| --- | --- | --- | --- | --- | --- |
| | | | R1 | R2 | Total |
| 1 | Brown | Chamberlain | 22 | 25 | 47 |
| 2 | Wilkinson | Cuche | 25 | 22 | 47 |
| 3 | Kinge | Henderson | 16 | 18 | 34 |
| 4 | Foden | Cooper | 18 | 16 | 34 |
| 5 | Mudie | Booth | 15 | 15 | 30 |
| 6 | Pelling | Wilkinson | 14 | 12 | 26 |
| 7 | Foyle | Foyle | 10 | 14 | 24 |
| 8 | Osbaldiston | Lloyd | 9 | 13 | 22 |
| 9 | Campbell | Graham | 0 | 20 | 20 |
| 10 | Wilson | Rowan | 11 | 9 | 20 |
| 11 | Brown | Millard | 20 | 0 | 20 |
| 12 | Mguire | Eastman | 7 | 11 | 18 |
| 13 | Murch | Murch | 6 | 8 | 14 |
| 14 | Oldfield | Barners | 13 | 0 | 13 |
| 15 | Bowers | Phelps | 12 | 0 | 12 |
| 16 | Field | Bishop | 0 | 10 | 10 |
| 17 | Williams | Gray | 3 | 6 | 9 |
| 18 | Warrington | Marshal | 4 | 5 | 9 |
| 19 | Connor | Grahame | 8 | 0 | 8 |
| 20 | Banks | Spencer | 0 | 7 | 7 |
| 21 | Flynn | Houston | 2 | 4 | 6 |
| 22 | Etheridge | Kinge | 5 | 0 | 5 |
| 23 | Bowers | Phelps | 0 | 3 | 3 |