Bolt nails the Tough One! WOR Events Tough One Extreme Enduro – Results
WOR Events Tough One Extreme Enduro bowed out with a superb finale fling in the Nantmawr Quarry at the weekend with World Hard Enduro Champion Billy Bolt being crowned the events last ever champion.
Images courtesy of Doc Ward Photography
All-round Enduro legend David Knight finished second with up and comer Mitch Brightmore third.
Reece Danby held off Reece Gazzard for the Expert win while Ash Jones edged out Doug Lote for the Advanced Clubman victory.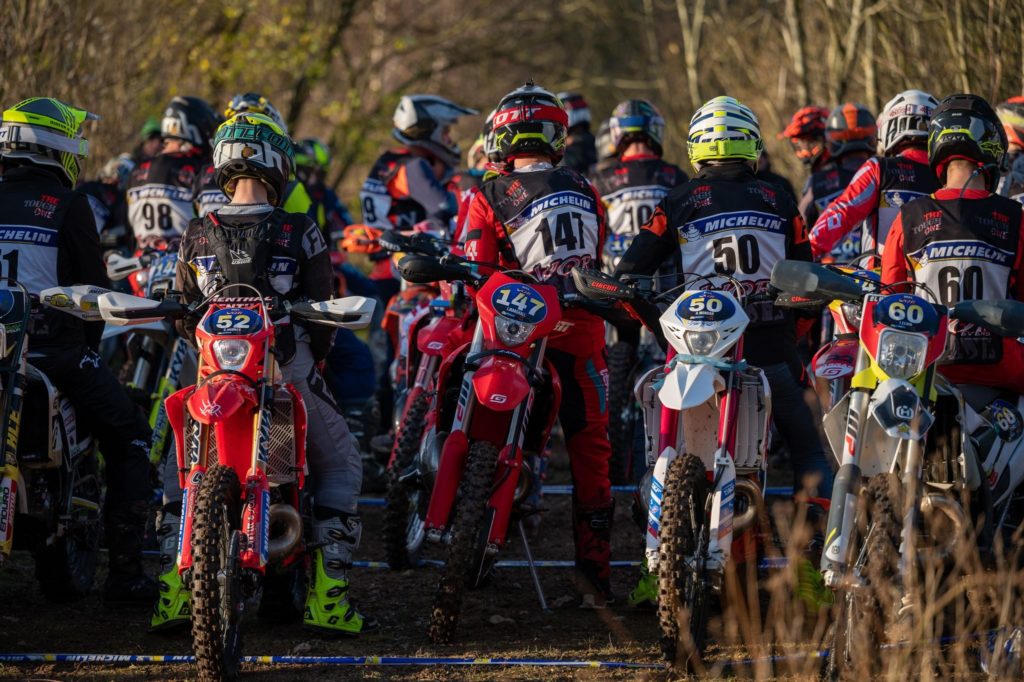 In the Sunday AM race Bert Boam triumphed in the Clubman while Darren Heyes was the topdog in the Over 40's and Gary Mccoy was the same in the Over 50's.  In the Sportsman Christopher Picone-Chiodo landed the win with Charlie Crossland the Youth Adult winner.
Saturday's Kids Tough One saw Bailey Holmes win the 65's, George Ward the Small Wheel 85's, Jack Leonard the Big Wheel 85's, and Harry Best the Youth 125.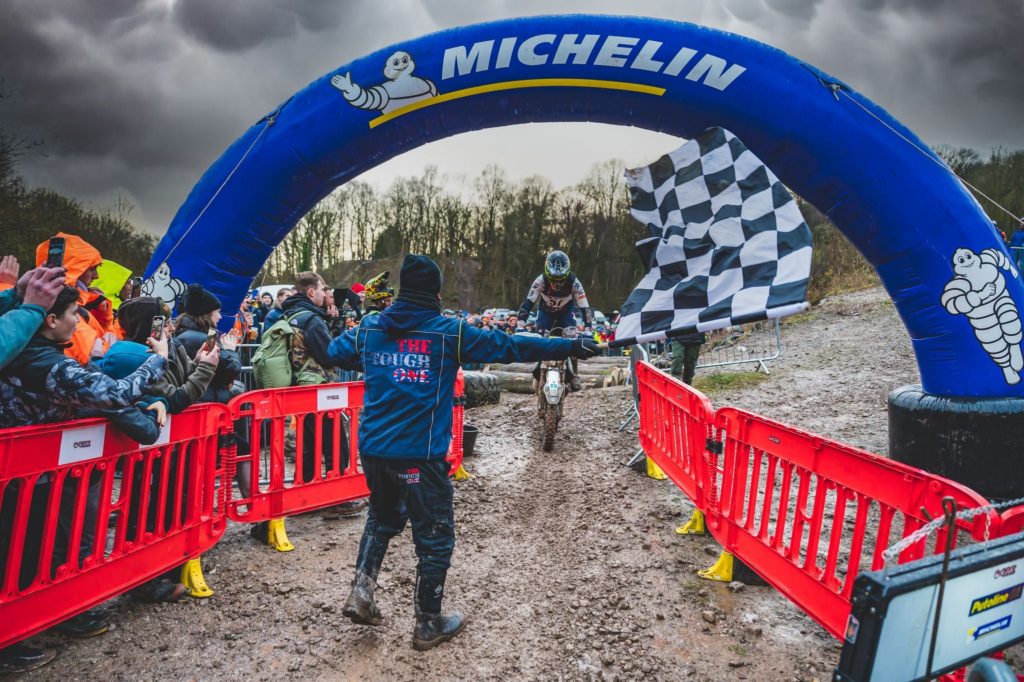 Christopher Milliar was the clear victor in Saturdays "Not so tough one" while Tom Knight shone in the evening Dark One race.
Congratulations to Steve Ireland and the WOR team for bringing Extreme Enduro and the Tough One to the UK. Will be interesting to see what Steve has up his sleeve for 2022!
[uam_ad id="37543″]
Results
Sunday PM Race
| | | |
| --- | --- | --- |
| Position |  Class |  Name |
| 1 |  PRO |  BILLY BOLT |
| 2 |  PRO |  DAVID KNIGHT |
| 3 |  PRO |  MITCH BRIGHTMORE |
| 4 |  PRO |  JACK SPENCER |
| 5 |  PRO |  JACK PRICE |
| 6 |  PRO |  CHARLIE FROST |
| 7 |  PRO |  SAM WINTERBURN |
| 8 |  PRO |  TOM KNIGHT |
| 9 |  EXPERT |  ROSS DANBY |
| 10 |  EXPERT |  REECE GAZZARD |
| 11 |  EXPERT |  TOM MINTA |
| 12 |  EXPERT |  RHYS DAVIES |
| 13 |  EXPERT |  ASHTON BRIGHTMORE |
| 14 |  EXPERT |  JAKE EVANS LUTER |
| 15 |  EXPERT |  SAM HUGHES |
| 16 |  EXPERT |  ALED PRICE |
| 17 |  EXPERT |  BRODIE HEYES |
| 18 |  EXPERT |  DAWSON MARRIOTT |
| 19 |  ADV CLUBMAN |  ASH JONES |
| 20 |  ADV CLUBMAN |  DOUG LOTE |
| 21 |  EXPERT |  HUGO JERVIS |
| 22 |  EXPERT |  JACK HEATH |
| 23 |  EXPERT |  JASON BALMER |
| 24 |  EXPERT |  DANNY THOMAS |
| 25 |  EXPERT |  STEVIE ROPER |
| 26 |  ADV CLUBMAN |  LEE THOMAS |
| 27 |  EXPERT |  JED BALMER |
| 28 |  ADV CLUBMAN |  CHRIS BROWN |
| 29 |  EXPERT |  MORGAN DUMMETT |
| 30 |  ADV CLUBMAN |  CHARLIE GODDARD |
| 31 |  ADV CLUBMAN |  LEE MEREDITH |
| 32 |  EXPERT |  CHRIS GARLAND |
| 33 |  ADV CLUBMAN |  JAMES FRANCIS |
| 34 |  EXPERT |  MICHAEL URRY |
| 35 |  EXPERT |  JAMES HILLIER |
| 36 |  ADV CLUBMAN |  ANDREW BOTTO |
| 37 |  ADV CLUBMAN |  MICHAEL LYONS |
| 38 |  ADV CLUBMAN |  CRAIG BARNES |
| 39 |  ADV CLUBMAN |  RHYS JONES |
| 40 |  ADV CLUBMAN |  GARETH LEONARD |
| 41 |  ADV CLUBMAN |  GLYN MCGUIRE |
| 42 |  ADV CLUBMAN |  BEN BOARE |
| 43 |  ADV CLUBMAN |  LORI WAITE |
| 44 |  ADV CLUBMAN |  JACKO THOMAS |
| 45 |  ADV CLUBMAN |  CYNAN JONES |
| 46 |  EXPERT |  JOE DAWSON |
| 47 |  ADV CLUBMAN |  NATHAN ROGERS |
| 48 |  ADV CLUBMAN |  ANDY VOWLES |
Sunday AM Race
| | | |
| --- | --- | --- |
| Position |  Class |  Name |
| 1 |  CLUBMAN |  BERT BOAM |
| 2 |  CLUBMAN |  RHYS DAVIES |
| 3 |  CLUBMAN |  IAN MARSHALL |
| 4 |  CLUBMAN |  JOEL TETT |
| 5 |  CLUBMAN |  CALLUM HUGHES |
| 6 |  CLUBMAN |  IAN PARKER |
| 7 |  YOUTH ADULT 13-16 |  CHARLIE CROSSLAND |
| 8 |  OVER 50 |  GARY MCCOY |
| 9 |  OVER 40 |  DARREN HEYES |
| 10 |  CLUBMAN |  FREDDIE DAVIS |
| 11 |  CLUBMAN |  ANDREW HICKMAN |
| 12 |  OVER 50 |  NEIL DAWSON |
| 13 |  OVER 40 |  PETE BAILEY |
| 14 |  CLUBMAN |  GEORGE CLARKE |
| 15 |  OVER 40 |  JEREMEY MOLD |
| 16 |  OVER 50 |  CHRIS SALT |
| 17 |  SPORTSMAN |  CHRISTOPHER PICONE – CHIODO |
| 18 |  OVER 50 |  LEE CORNISH |
| 19 |  OVER 50 |  SIMON NUTTER |
| 20 |  SPORTSMAN |  ARRON FLYNN |
| 21 |  SPORTSMAN |  LAWRENCE WRIGHT |
| 22 |  CLUBMAN |  C JAY JONES |
| 23 |  SPORTSMAN |  ELIS SMITH |
| 24 |  CLUBMAN |  JACK PROBERT |
| 25 |  SPORTSMAN |  ROBERT GRAHAM |
| 26 |  CLUBMAN |  REILY DENNISON |
| 27 |  OVER 40 |  STEPHEN TOMLIN |
| 28 |  SPORTSMAN |  JAMIE BERRY |
| 29 |  CLUBMAN |  TOM CADWALLADER |
| 30 |  SPORTSMAN |  LEE THORNTON |
| 31 |  CLUBMAN |  OSCAR BOOTH |
| 32 |  CLUBMAN |  MURAT ERSAHIN |
| 33 |  CLUBMAN |  JOSHUA TERRY |
| 34 |  OVER 50 |  ROB GREGORY |
| 35 |  SPORTSMAN |  ED ROBERTS |
| 36 |  YOUTH ADULT 13-16 |  JAKE WILLIS |
| 37 |  CLUBMAN |  ALWYN MORGAN |
| 38 |  CLUBMAN |  MIKE SPENCE |
| 39 |  OVER 50 |  STEVIE HANNA |
| 40 |  CLUBMAN |  JAMES ELVIN |
| 41 |  OVER 50 |  JOHN ROWLEY |
| 42 |  SPORTSMAN |  COSMIN RADU |
| 43 |  OVER 50 |  MARK PICKARD |
| 44 |  CLUBMAN |  GARY MATTHEWS |
| 45 |  OVER 40 |  KEITH  MAUDE |
| 46 |  OVER 40 |  ADEN OVEREND |
| 47 |  SPORTSMAN |  CHRIS BURKE |
| 48 |  SPORTSMAN |  ROBERT ADAMS |
| 49 |  CLUBMAN |  STEVEN MATHEWS |
| 50 |  SPORTSMAN |  HAYDEN MURPHY |
| 51 |  SPORTSMAN |  JAMES TYAS |
| 52 |  SPORTSMAN |  ALED HAYWARD |
| 53 |  YOUTH ADULT 13-16 |  CLAU FILIP |
| 54 |  OVER 40 |  NIGEL LYNN |
| 55 |  YOUTH ADULT 13-16 |  KIT SZBAO |
| 56 |  SPORTSMAN |  LEIGHTON WALKER |
| 57 |  OVER 40 |  LEE SZABO |
| 58 |  YOUTH ADULT 13-16 |  RYAN GRIFFITHS |
| 59 |  CLUBMAN |  RHODRI GARDNER |
| 60 |  SPORTSMAN |  JAMES HART |
| 61 |  SPORTSMAN |  MAT LLEWELLYN |
| 62 |  SPORTSMAN |  CALLUM MCLEOD |
| 63 |  CLUBMAN |  NICKY FAZAKERLEY |
| 64 |  SPORTSMAN |  BILLY COOPER |
| 65 |  SPORTSMAN |  STEPHAN WILKINSON |
| 66 |  SPORTSMAN |  LOGAN BEVINGTON |
| 67 |  OVER 40 |  JASON IAN CLARKE |
| 68 |  SPORTSMAN |  RICHARD CLARK |
| 69 |  SPORTSMAN |  MATTHEW JONES |
| 70 |  SPORTSMAN |  DANIEL GRIFFITHS |
| 71 |  OVER 40 |  DAVID HEWITT |
| 72 |  SPORTSMAN |  MARC FRANCIS |
| 73 |  OVER 40 |  STEVE CRANSHAW |
| 74 |  CLUBMAN |  TYRONE SPENCER |
| 75 |  OVER 50 |  ROB MCLEOD |
| 76 |  SPORTSMAN |  CRAIG MUIR |
| 77 |  OVER 40 |  LYNDON CHARLES CONNOR |
Kids Tough One
| | | | |
| --- | --- | --- | --- |
| Position |  Name |  # Laps |  Penalty |
| 65cc | | | |
| | | | |
| 1 |  BAILEY HOLMES | 8 |  01:43:59 |
| 2 |  AARON JONES | 6 |  01:50:33 |
| 3 |  LEON CARTHY | 5 |  01:49:02 |
| 4 |  ANNABELLE BOLT | 4 |  01:45:46 |
| 5 |  BILLY MCCLURE | 3 |  01:33:17 |
| 6 |  RILEY PATTERSON | 3 |  02:01:13 |
| | | | |
| 125-150cc (max 14) | | | |
| | | | |
| 1 |  HARRY BEST | 10 |  01:41:19 |
| 2 |  ALED OWEN | 9 |  01:47:25 |
| 3 |  OSIAN THOMAS | 9 |  01:48:54 |
| 4 |  BELLA PARKES | 7 |  01:43:14 |
| 5 |  HUDSON HAGUE | 7 |  01:52:57 |
| 6 |  DAYTON THOMPSON | 6 |  01:43:17 |
| 7 |  LUKE IRELAND | 5 |  01:51:39 |
| – |  GRUFF TUDOR | 0 |  DNF |
| – |  LEO CHILD | 0 |  DNF |
| – |  IFAN JONES | 0 |  DNF |
| | | | |
| 85cc S/W | | | |
| | | | |
| 1 |  GEORGE WARD | 9 |  01:42:32 |
| 2 |  JACK COPELAND | 9 |  01:47:13 |
| 3 |  THEO NICHOLSON | 8 |  01:42:29 |
| 4 |  ROYSTON TOTTY | 8 |  01:51:45 |
| 5 |  JACK BROOKS | 8 |  01:53:48 |
| 6 |  JACK HOUGHTON | 8 |  01:54:36 |
| 7 |  RYAN JONES | 6 |  01:45:16 |
| 8 |  SONNY IRELAND | 6 |  01:46:05 |
| 9 |  OWEN NICHOLSON | 6 |  01:49:31 |
| 10 |  FLYNN BAWDEN | 4 |  01:42:17 |
| 11 |  JAKE TANSLEY | 4 |  01:52:40 |
| 12 |  HARRY HEALY | 4 |  01:57:43 |
| | | | |
| 85cc B/W (max 14) | | | |
| | | | |
| 1 |  JACK LEONARD | 10 |  01:43:53 |
| 2 |  FINLEY FRANKS | 10 |  01:44:41 |
| 3 |  CONNER REDMAN | 9 |  01:46:08 |
| 4 |  HUW GITTINS | 8 |  01:44:48 |
| 5 |  CALLUM SMITH | 8 |  01:45:25 |
| 6 |  CIARAN CHEESEMAN | 6 |  01:10:39 |
| 7 |  DELUN DAVIES | 5 |  01:22:59 |
| 8 |  DAN HEALEY | 4 |  01:49:41 |
| 9 |  OSIAN RIGDEN | 4 |  01:52:51 |
| 10 |  FREYA DRINKWATER | 3 |  02:03:42 |
| 11 |  JACOB CORBISHLEY | 2 | 02:01:06 |
| 12 |  BEN FRANCIS | 1 |  00:42:14 |
| – |  JOHN GITTINS | 0 |  DNF |
The Not So Tough One
| | | | |
| --- | --- | --- | --- |
| Position |  Name |  # Laps |  Penalty |
| 1 |  CHRISTOPHER MILLIAR | 16 |  01:56:19 |
| 2 |  ROBERT GRAHAM | 14 |  01:56:43 |
| 3 |  LEE THORNTON | 14 |  01:59:57 |
| 4 |  IWAN ROBERTS | 14 |  02:03:13 |
| 5 |  ELIS ROBERTS | 13 |  01:59:42 |
| 6 |  DARREN HALL | 13 |  02:04:48 |
| 7 |  CONNOR JAMES GRIFFITHS | 12 |  01:58:26 |
| 8 |  STEPHEN PARRY | 12 |  02:02:53 |
| 9 |  MIKE FOX | 12 |  02:03:09 |
| 10 |  ELIZABETH TETT | 12 |  02:04:44 |
| 11 |  ADAM WARE | 11 |  01:58:20 |
| 12 |  LEON NORTHALL | 11 |  01:59:17 |
| 13 |  SAM HUGHES | 11 |  02:04:41 |
| 14 |  BEN COOPER | 11 |  02:04:46 |
| 15 |  NEIL CORBISHLEY | 10 |  01:58:12 |
| 16 |  DAVE BARNES | 10 |  02:01:33 |
| 17 |  SIMON HALLWORTH | 10 |  02:03:00 |
| 18 |  CHRIS WARRING | 9 |  01:57:05 |
| 19 |  ALEX HATHERALL | 9 |  01:57:08 |
| 20 |  AARON SIFLEET | 9 |  02:00:27 |
| 21 |  DYLAN CHILD | 9 |  02:00:32 |
| 22 |  JASON DOVIDIO | 9 |  02:01:43 |
| 23 |  KEN POWELL | 8 |  01:58:59 |
| 24 |  ADAM MITCHELL | 8 |  02:00:04 |
| 25 |  GEORGE ADAMS | 8 |  02:01:40 |
| 26 |  JASON SULLIVAN | 8 |  02:02:11 |
| 27 |  JAIME HALL | 8 |  02:03:06 |
| 28 |  LIAM HAND | 8 |  02:06:09 |
| 29 |  IEUAN HUGHES | 7 |  02:02:09 |
| 30 |  MARC ELVIN | 7 |  02:07:35 |
| 31 |  JAMES KELSON | 6 |  01:57:11 |
| 32 |  JAMES DRINKWATER | 5 |  00:50:21 |
| 33 |  NIGEL LYNN | 5 |  00:50:41 |
| 34 |  LEWIS DAVIS | 5 |  01:07:40 |
| 35 |  CRAIG FRANCIS | 5 |  01:47:24 |
| 36 |  HOLLY RIGDEN | 5 |  02:04:37 |
| 37 |  HARRY NORTHALL | 4 |  01:00:25 |
| 38 |  WILL DAWSON | 4 |  01:57:00 |
| 39 |  MARC FRANCIS | 3 |  00:46:27 |
| 40 |  CRAIG HAWKINS | 3 |  01:57:20 |
| 41 |  THOMAS MIDWINTER | 1 |  00:30:53 |
The Dark One
| | | | | |
| --- | --- | --- | --- | --- |
| Position |  Class |  Name |  # Laps |  Penalty |
| 1 |  EXPERT |  TOM KNIGHT | 18 |  02:00:40 |
| 2 |  EXPERT |  DANNY THOMAS | 18 |  02:07:09 |
| 3 |  EXPERT |  DAVID KNIGHT | 17 |  02:04:49 |
| 4 |  OVER 40 |  JONATHAN PEARSON | 17 |  02:06:59 |
| 5 |  EXPERT |  ROWLAND MORRIS | 16 |  02:02:25 |
| 6 |  CLUBMAN |  CHRIS BROWN | 16 |  02:04:19 |
| 7 |  EXPERT |  JAMES HILLIER | 15 |  02:06:33 |
| 8 |  SPORTSMAN |  DANNY DAVIS | 12 |  02:00:59 |
| 9 |  OVER 40 |  MIKE WOOD | 12 |  02:01:04 |
| 10 |  EXPERT |  DEAN SEARLES | 12 |  02:01:10 |
| 11 |  SPORTSMAN |  CRAIG NEWTON | 12 |  02:05:20 |
| 12 |  OVER 40 |  DAVID HEWITT | 12 |  02:06:10 |
| 13 |  CLUBMAN |  TOM BRUTNELL | 12 |  02:08:52 |
| 14 |  SPORTSMAN |  PETER MURRAY | 11 |  02:11:47 |
| 15 |  NOVICE |  ANTHONY LITCHFIELD | 10 |  02:03:42 |
| 16 |  SPORTSMAN |  ANYA COLLEY | 8 |  02:08:37 |
| 17 |  NOVICE |  FLYNN DENNISON | 7 |  02:01:19 |
| 18 |  OVER 40 |  DARREN HALL | 6 |  01:06:03 |
| 19 |  OVER 40 |  JASON IAN CLARKE | 5 |  00:38:24 |
| 20 |  SPORTSMAN |  ASHLEY HEALY | 5 |  02:01:33 |
| 21 |  OVER 50 |  STEPHEN PARRY | 4 |  00:36:35 |
| 22 |  OVER 50 |  MIKE HOSE | 4 |  02:01:28 |
| 23 |  OVER 50 |  LEE CORNISH | 3 |  00:31:04 |
| 24 |  SPORTSMAN |  JAKE TANSLEY | 3 |  02:01:39 |