Andrew walks it! Scunthorpe Summer Flat Track Championship Round 4 – Rundown and Results
Back on the 24th July the Scunthorpe Summer Flat Track Championship hosted round 4 of its 2021 series.
Images courtesy of Ian Rispin
Andrew Walker was in stunning form in the Inappropriate class and rattled off 5 heat wins before taking victory in the final over Tom Batham and Stuart Tildesley.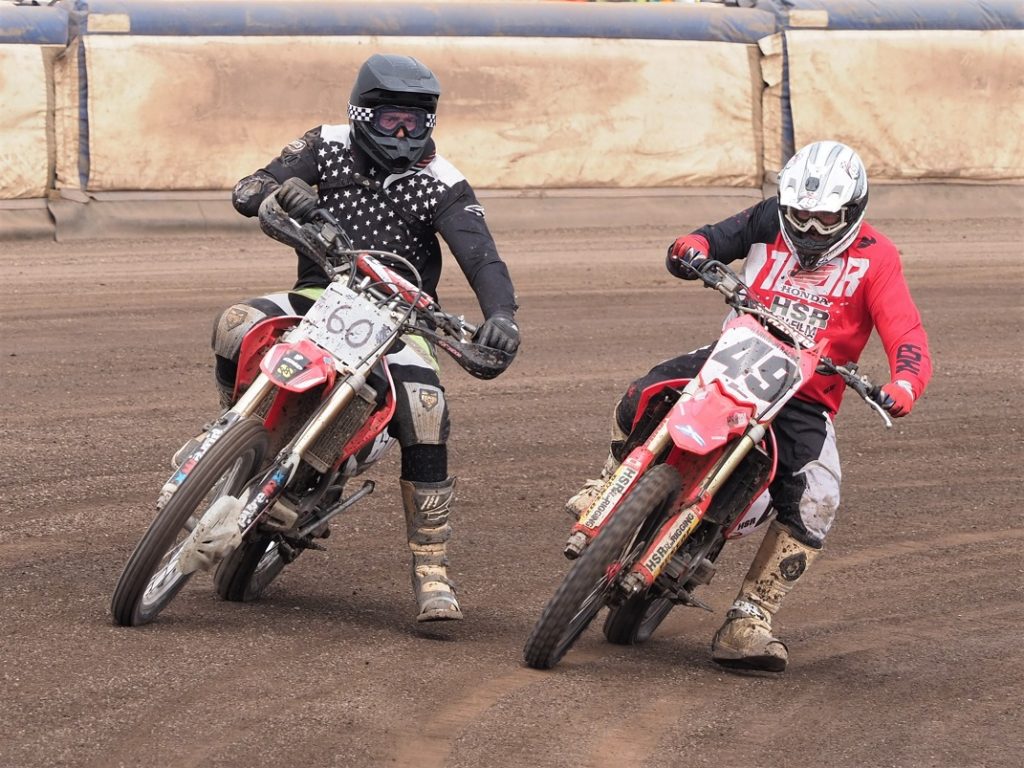 In the MX/Dirt Bike class Jonathan Dowd clawed back some championship points by beating series leader Julian Shaw in every race and the final. Dowd was second in the final with Iain Harrison Snr third.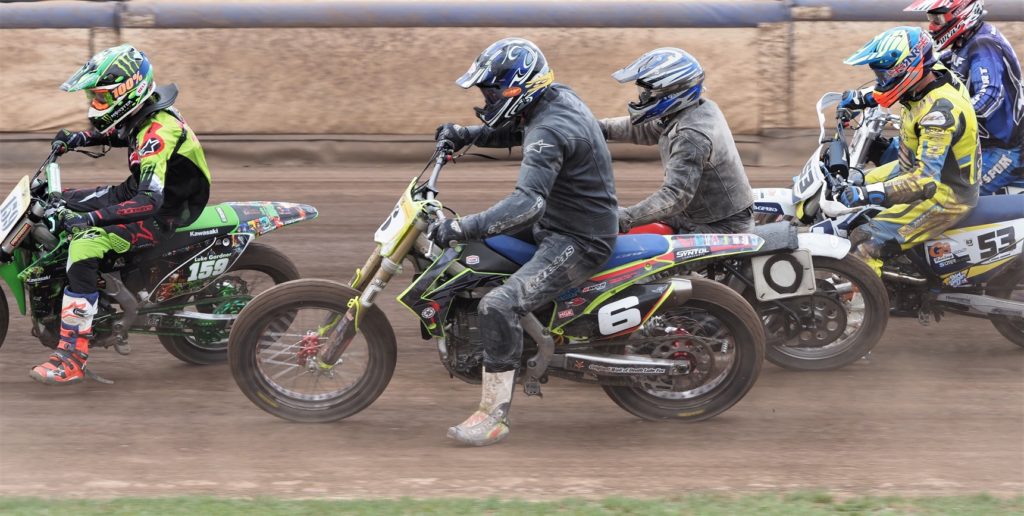 Jack Bell did another Flat Track and Pit Bike double but he didn't keep a clean sheet in the Flat Track races with Luke Gardner notching up a race win.  Bell would win the Flat Track final ahead of Gardner and James Woodruffe.  Behind Bell on the Pit Bikes was Neil Mcdermott and Benny Lonsdale.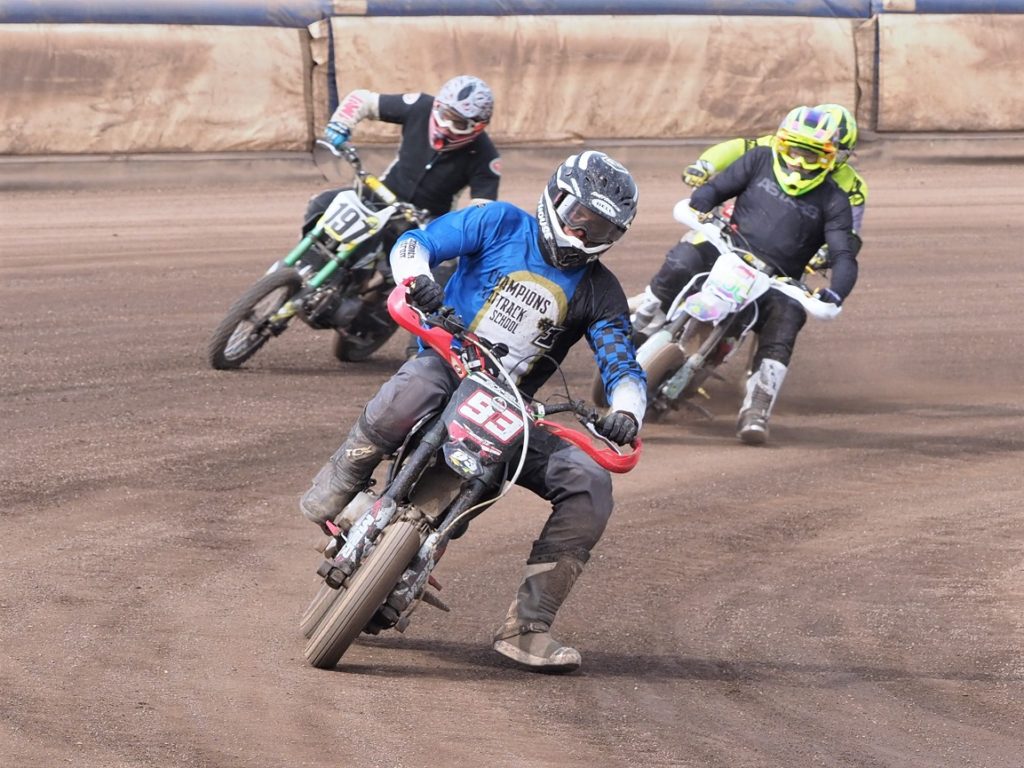 Over in the Minibikes Ted Wilkinson and James Woodruffe traded places in the heats but it was Wilkinson that came good in the final fending off Woodruffe who was second and Wag Scott third.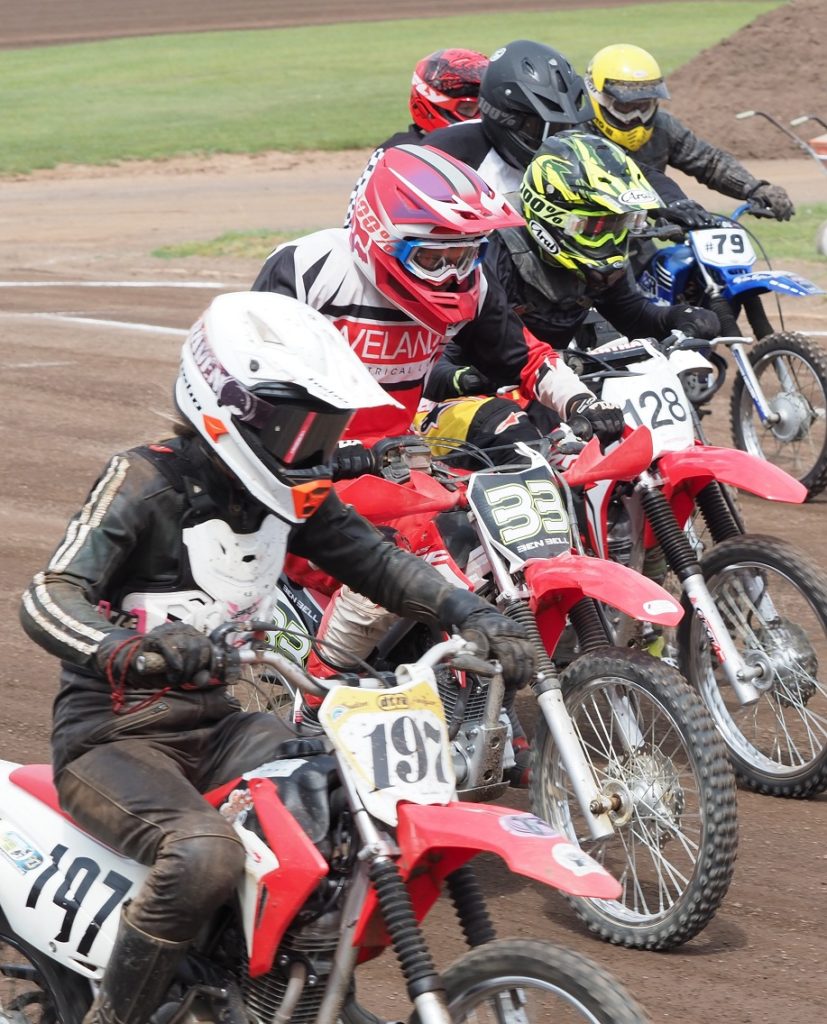 Talking of Wag Scott she would fall in the opening Ladies class heat but not to be defeated she picked herself up and went unbeaten for the rest of the day taking the chequers in the final for good measure over Jackie Bally and Rachel Pledge.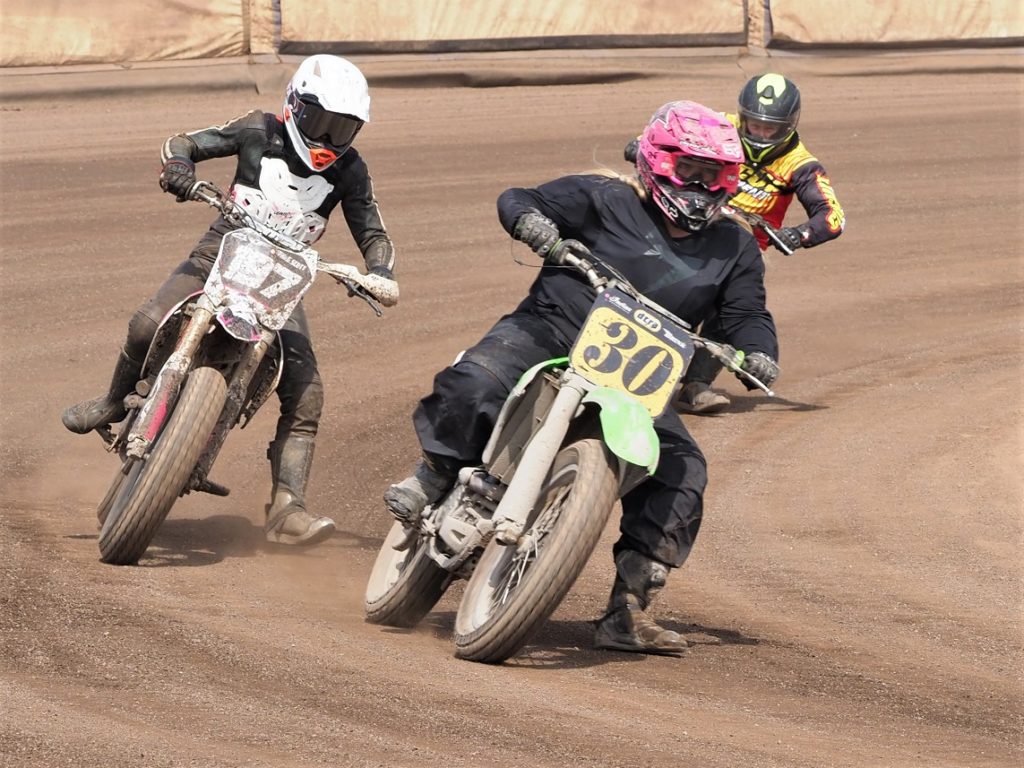 Robin Brown and Austin Harman went at it for the Super Comp honours and although Harman notched up the most points the bragging rights in the final went the way of Harman. Brown would finish second in the final with Max Jackman third.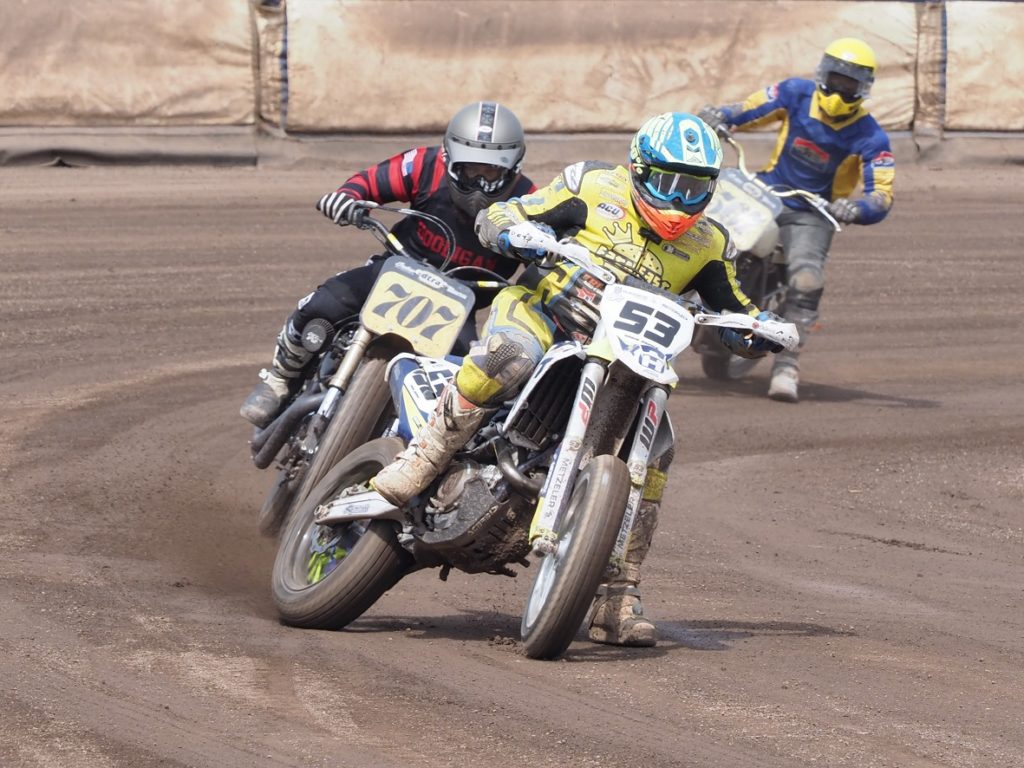 On the subject of Jackman he put on a masterclass in the Street Tracker category piling in with victories in each heat and the final ahead of Nigel Hough and Rachel Pledge.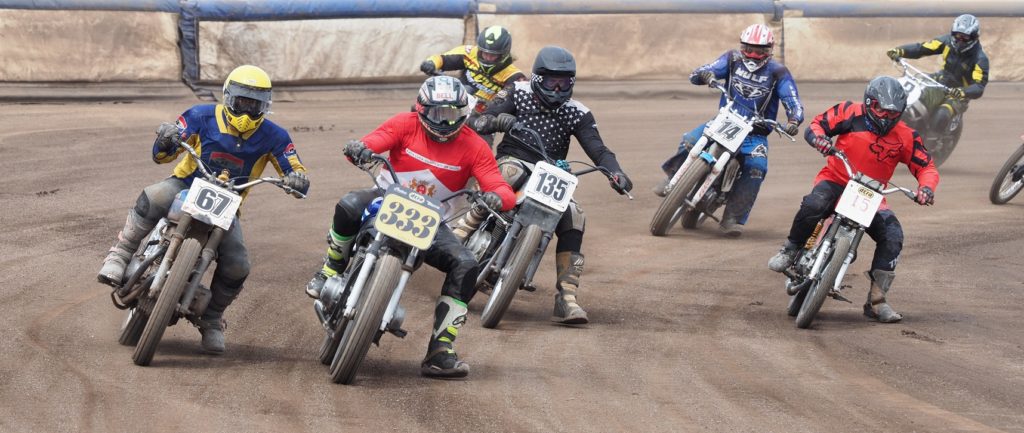 Ryan Ingram showed his talent once again in the Junior one class going through the card in the heats and final. Behind Ingram in the final was Mya Harris in second and Tyler Kaye third.
Over in Junior Two Wyatt Hopkins was back to his best and racked up a hefty collection of wins including the final ahead of Mikey Robbins and Ryan Ingram.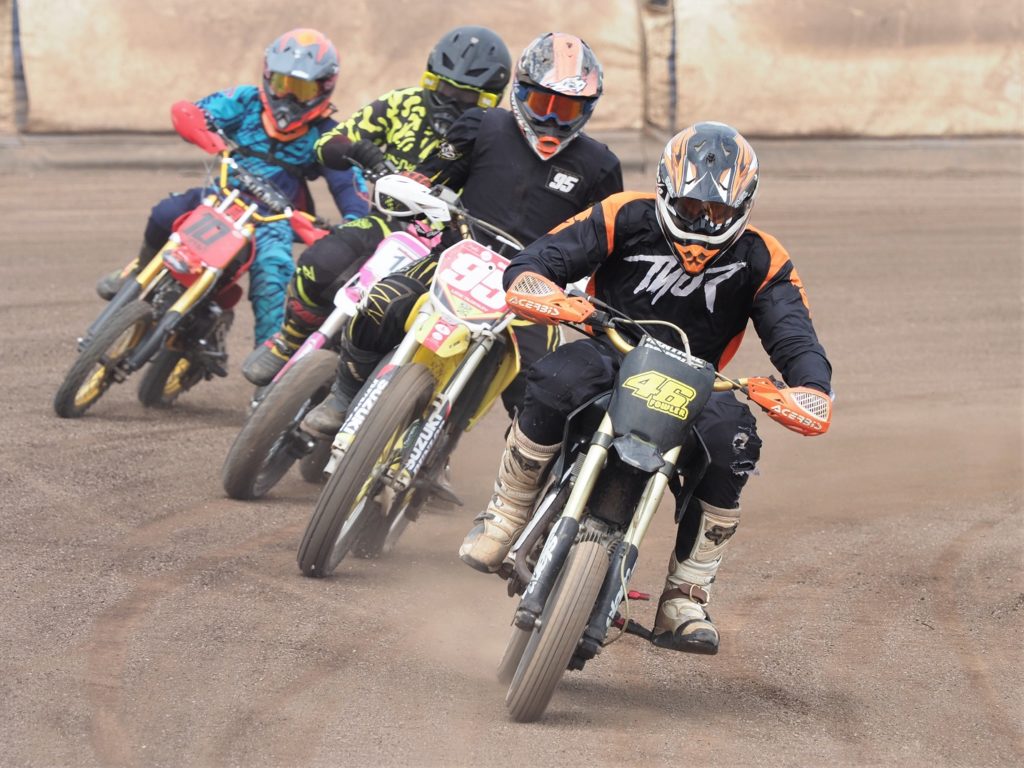 The next round takes place on the 22nd August. For more info go to https://www.facebook.com/groups/880967418931544
Results
Standings