Josh Gotts it going in Hampshire! British Enduro Championship Round one – Report and Results
The 9th of February reunited the British paddock in Hampshire for Round 1 of the 2020 Michelin ACU British Enduro Championship hosted by the Witley and Normandy Clubs.
Saturday walking day brought blue skies and hardly a breath of wind in what looked to be perfect conditions. With the ground already saturated it meant having a good look at the pair of short tests was important as line choice was going to be key.
Sunday was a completely different day, with the whole of the UK feeling the force of storm Ciara it was defiantly going to be a very tough day on the bike, With 3 and a half long laps for the championship class and slightly less for the others as well as a couple of tight checks to contend with it was certainly going to be a test of stamina and bike reliability.
With 2019's top 3 championship class riders missing meant the class was wide open, with a lot of riders hoping to take the 1st round honours, it made for a brilliant day's competition! TMUK Laser Master Electraction's Josh Gotts was in his element and took his maiden British Championship win being one of only two riders to go clean alongside Tom Sagar.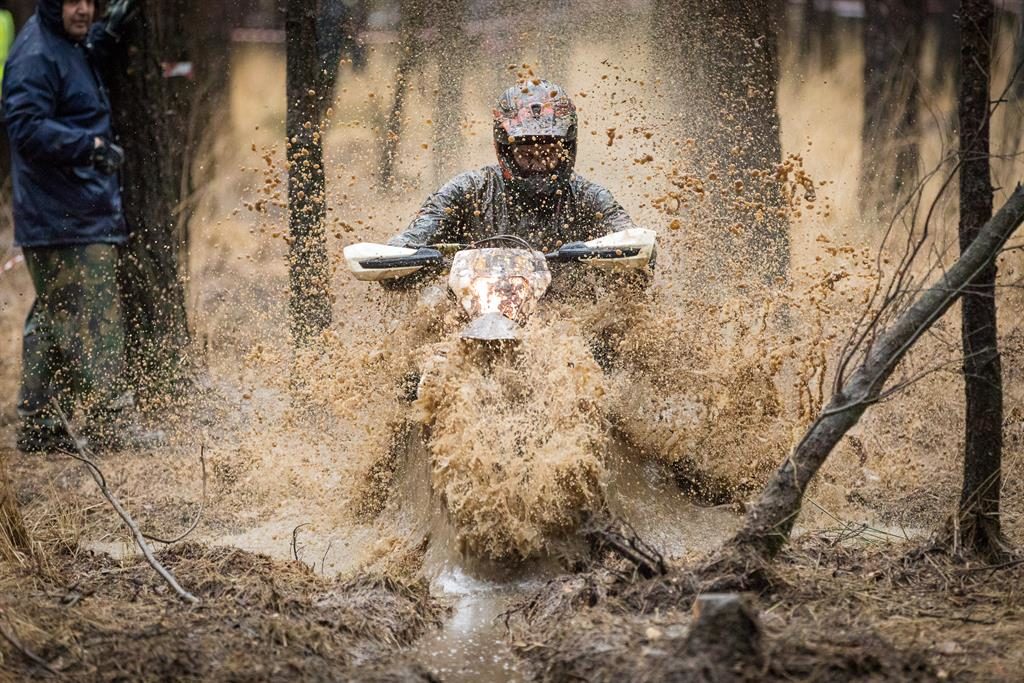 Tom also had a great day on his Fast Eddy Racing KTM 450 finishing just 12 seconds short of Gotts. Taking the final podium position was Yamaha mounted Welshman Charlie Evans, despite dropping a minute Charlie had a fantastic day and still secured 3rd. Tom Ellwood came home 4th on his debut on the KTM. Big shout out to Ricky Wiggins who finished 5th overall and 1st E3 in his first race in the championship class.
The Expert class was again wide open, with no riders going clean on the going it meant it was an interesting day. The win was taken by ET James's very own Roger Holland who looked very comfortable on the KTM 450. Sherco's Rich Ely and Harry Hillier Rees came home 2nd and 3rd with Harry taking the E3 win too.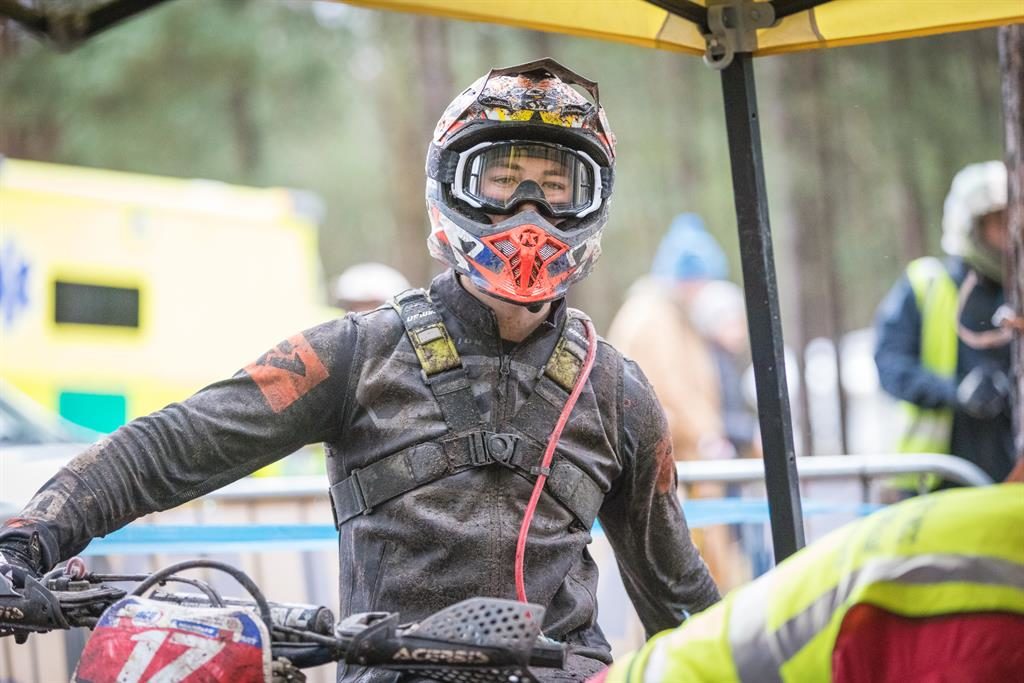 Again, in the clubman class everyone dropped time, Jac George was on a blistering pace all day from test times alone he had a 2-minute lead and with penalties added he finished up 3 minutes clear of Alan Morrison in 2nd. Jack Nixey finished 3rd and 1st E3.
In the Over 40s there was a clear winner, Andrew Edwards managed to take 2 and a half minutes out of the rest of the field on the test and the only rider to go clean on the going. Gas Gas UKs John Shirt was second a hefty 6 and a half minutes behind Edwards. Andrew Reeves was 3rd despite losing less time than Shirt, his test times were not as good.
The over 50s was won by Russel Millward despite getting a 20 second penalty to start the day off, local man Mark Kirby was 2nd and Gary McCoy was 3rd.
Results