Dirty Dozen with Tom Neal
23-year-old Motocross racer Tom Neal is the latest sharpshooter to undergo our Dirty Dozen interrogation.  Tom found a liking for the Sand in 2019 finishing third in the AMCA Skegness Beach Race before heading over to France to take on the huge Le Touquet Beach Race where he finished a fantastic 28th out of 1200 riders. In 2020 Tom will be racing a Craigs Motorcycles Moto Shack Husqvarna in the MX2 class of the ACU British Motocross Championship, Michelin MX Nationals and the Bridgestone British Masters…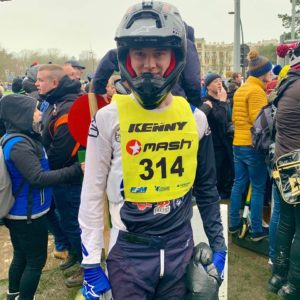 Feature Image Courtesy of Mike Wood
Now lets plough into the questions…
Dirt Hub: Do you have a Pre-Race Playlist you listen too, and if so name a couple of tracks that are on it?
Tom: I love music but don't listen to it at the races, I think it would distract me trying to find a good song or something rather than be focused on what I'm doing.
DH: When was the last time you cried?
Tom: Having to have my dog put down was tough
DH: What is your favourite inspirational quote?
Tom: 'Smooth seas don't make good sailors'
DH: Do you have any weird suspicions or pre-race rituals?
Tom: Left foot first always. Socks boots and gloves!
DH: What drives you most to get up in the morning and go training?
Tom: I love riding bikes and the training side of things so it doesn't take me a lot to get up on a morning. I like the feeling of finishing a long ride or workout knowing you're getting stronger and fitter to improving yourself.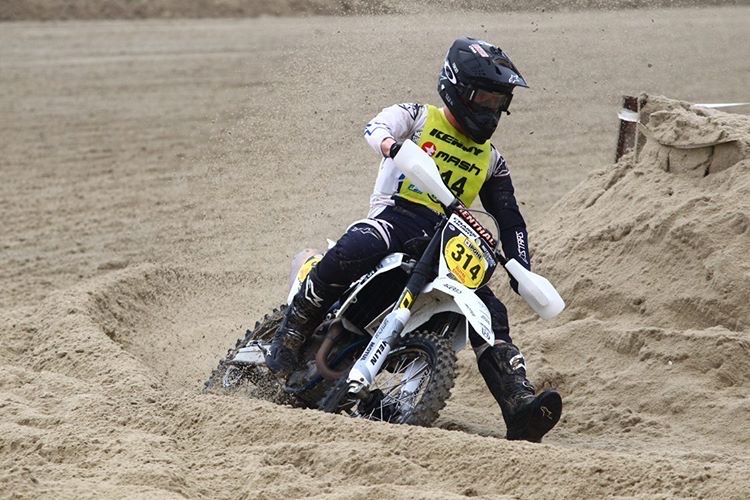 DH: If you didn't race what sport would you play/take part in?
Tom: I've always liked the idea of triathlons so probably that, considered doing a few this year to see how it would be.
DH: What is your biggest Phobia?
Tom: Not sure tbh, not a massive fan of any animal that could kill you really.
DH: Who is your biggest sporting idol and why?
Tom: Adam Cianciarulo. I've raced him a couple of times growing up, seeing what he's been through injury-wise to then come back and win championships and make it to the top level of the sport is really impressive to me.
DH: Where do you see yourself in five years time?
Tom: I'd like to still be racing the British championship and working alongside it too. I'd also like to be competitive in the French beach race series, having done one already and really enjoyed it I'm looking to do more in the future.
DH: What is your all-time favourite movie?
Tom: Wolf of Wall Street
DH: Who has had the biggest impact on your career?
Tom: Jim Scrafton from Motoshack. As well as being a good friend he's been a career advisor for me throughout the years and always helped wherever he can.
DH: What is your philosophy on life?
Tom: Just have fun with everything I guess, what's the point in doing something if you don't enjoy it.
See more Dirty Dozen interviews here >> https://www.dirthub.co.uk/dirty-dozen/