Dirty Dozen with Steven Clarke
Well travelled Motocross and Supercross racer Steven Clarke of Buildbase Honda is the latest rider to take on our Dirty Dozen questions…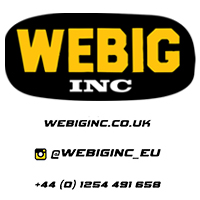 Feature Image courtesy of  Dave Rich
Dirt Hub: Do you have a Pre-Race Playlist you listen too, and if so name a couple of tracks that are on it?
Steven: I don't have a pre-race playlist but I love house music.
DH: When was the last time you cried?
Steven: The last time I cried was 2016 after my bike broke at Fox hills costing me the British MX2 title 🙁
DH: What is your favourite inspirational quote?
Steven: Pain is weakness leaving the body.
DH: Do you have any weird suspicions or pre-race rituals?
Steven: The only superstitious thing I do is make sure I drop every new helmet on the floor before I ride in it. That way it's had its first hit.
DH: What drives you most to get up in the morning and go training?
Steven: The upcoming races drive me to get up and at it in the mornings!
DH: If you didn't race what sport would you play or take part in?
Steven: If I didn't race motocross I would probably Ride downhill mountain bikes or something along those lines.
DH: What is your biggest Phobia?
Steven: Heights is by far my biggest phobia 👀
DH: Who is your biggest sporting idol and why?
Steven: James Stewart because I just wish I could do some of the insane things that man can do on a bike, it's mind-blowing.
DH: Where do you see yourself in five years time?
Steven: In 5 years time I see myself sat in the sun on a white beach sipping a vodka orange juice with an mx2 & mx1 championship under my belt.
DH: What is your all-time favourite movie?
Steven: All-time favourite movie has got to be Shawshank Redemption, Classic!
DH: Who has had the biggest impact on your career?
Steven: I would say that Colleen Millsaps has had the biggest impact on my career because she taught me everything I know in regards to racing.
DH: What is your philosophy on life?
Steven: Live in the moment.
To watch Steven's "Man in a Van" Motocross Show Interview head here >> https://www.dirthub.co.uk/man-in-the-van-motocross-show-episode-7-series-2-with-steven-clarke/