Dirty Dozen with Jamie Law
Apico Husqvarna's 2 Stroke protagonist Jamie Law takes a time out and traipses through our Dirty Dozen questions…
Images courtesy of Apico Husqvarna
Dirt Hub: Do you have a Pre-Race Playlist you listen too, and if so name a couple of tracks that are on it?
Jamie: No, but back in the day it was Kenny Loggings 'Danger Zone'
DH: When was the last time you cried?
Jamie: I cry most weeks, we have a 18month old daughter Livvy who is learning fast, she cracks me up.
Proper cry would be last year when we lost Super Gran, Simon Lawson's Gran.
DH: What is your favourite inspirational quote?
Jamie: Probably from my old man Mike, if I have a crash on race day and I'm hurt, he says come on you can be sore all day tomorrow! (But not today). 

DH: Do you have any weird suspicions or pre-race rituals?
Jamie: No but I do Pee a lot, and I always get on the bike from the left
DH: What drives you most to get up in the morning and go training?
Jamie: Failure. I've never struggled to go training, and I love the feeling after a hard training session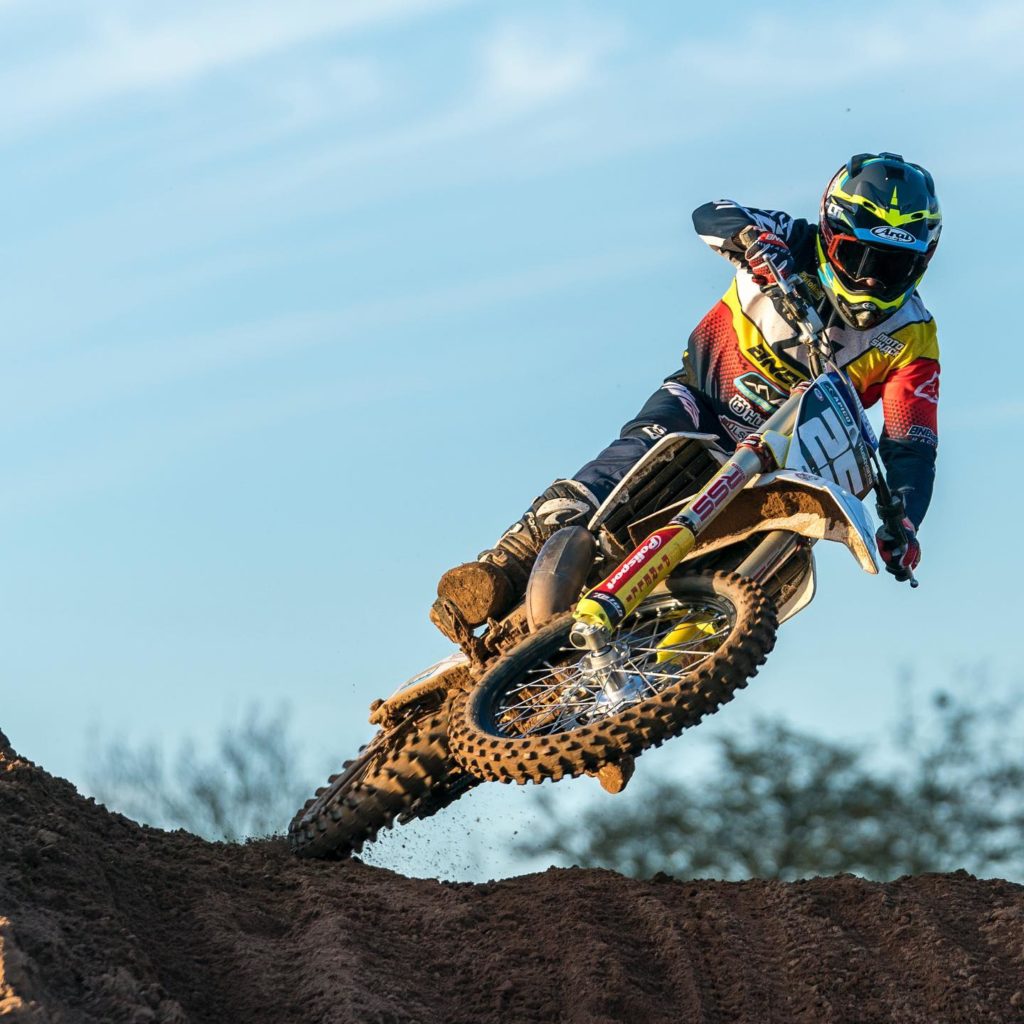 DH: If you didn't race what sport would you play or take part in?
Jamie: Probably Rugby League, I was brought up with it, my dad used to play.
DH: What is your biggest Phobia?
Jamie: Definitely heights. You wanna see me on a roof haha… 3 points of contact at all times
DH: Who is your biggest sporting idol and why?
Jamie: Valentino Rossi, he's done so many years at the front and you can never count him out, same with TC222
DH: Where do you see yourself in five years time?
Jamie: Retired, mind you I've been saying that for the last five haha
DH: What is your all-time favourite movie?
Jamie: Top Gun
DH: Who has had the biggest impact on your career?
Jamie: My dad. Growing up, rain hail or snow he was there at the practice tracks, and he still drives hours most weekends to the races. Legend.
What is your philosophy on life?
Jamie: If you wanna do it, do it
If you can afford it, buy it
Life's short – enjoy it !!