Dirty Dozen with James Shanes
2020 is set to be a big year for British Grasstrack and Longtrack star James Shanes on and off-track with a wildcard place in the World Longtrack Championships and his wedding set for November, but while we are in Lockdown we fired our Dirty Dozen questions at him…
Images courtesy of Sandy Bemister
Dirt Hub: Do you have a Pre-Race Playlist you listen too, and if so name a couple of tracks that are on it?
James: No I don't tend to listen to music as I find it too distracting instead I put in my amazing Mercury custom earplugs and get myself in the zone.
DH: When was the last time you cried?
James: There have been several times during the recovery period from my broken back. From finding out the extent of the damage through to reaching full fitness and being told I could ride again!
DH: What is your favourite inspirational quote?
James: "Shoot for the moon even if you miss you'll land among the stars"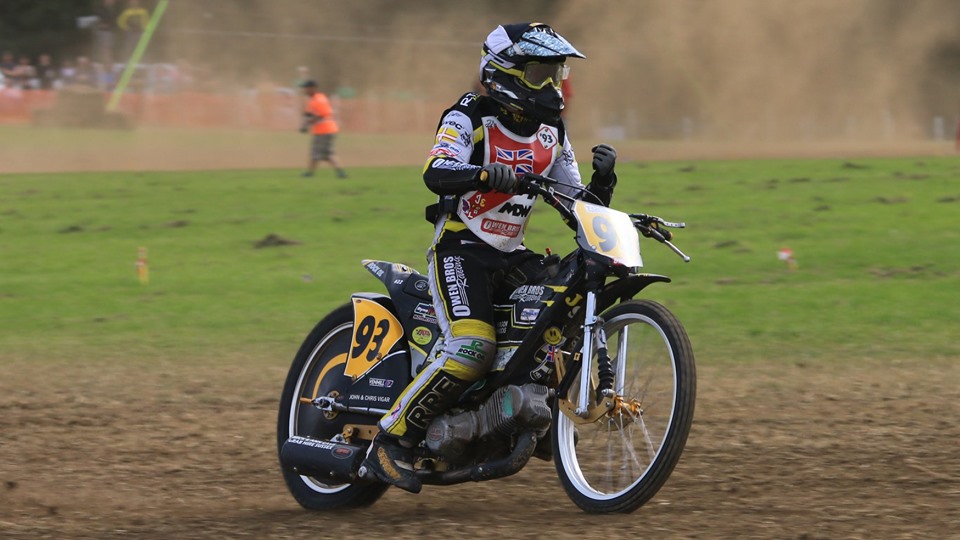 DH: Do you have any weird suspicions or pre-race rituals?
James: How long have you got! There are far too many to list but here are just a few. I have to get changed right side first, and get on my bike from the right-hand side, I also have to take 3 deep breaths before putting my helmet on.
DH: What drives you most to get up in the morning and go training?
James: This year it's been to prove the doctors wrong! To be fit enough to get back on my bike in a much shorter time frame than told.
But other than that it's striving to be better, there's always something to be improved.
DH: If you didn't race what sport would you play?
James: Rugby!
DH: What is your biggest Phobia?
James: 110% spiders!
DH: Who is your biggest sporting idol and why?
James: Has to be Simon Wigg. He was an outstanding rider and it's always been his record that I want to beat! (Winning The most British Masters titles)
DH: Where do you see yourself in five years time?
James: On a personal note; I'm hoping to be married (this November!) with little ones running around and who knows might have a youngster take after daddy! On a career note; I'd love to be World Longtrack Champion, I would love to beat Simon Wiggs Masters record, gain myself a few more European titles and on the speedway I would love to establish myself as a top-flight rider.
DH: What is your all-time favourite movie?
James: Top Gun! I'm not too sure how I feel about the new one due to come out soon!
DH: Who has had the biggest impact on your career?
James: 100% has to be my Dad! To be honest my whole family! They have sacrificed so much to allow me to get to where I am in my career!
DH: What is your philosophy on life?
James: Dream Big, Work Hard! And never take anything for granted.
For more Dirty Dozen interviews head here >> https://www.dirthub.co.uk/dirty-dozen/