Dirty Dozen with Glenn McCormick
2021 Chambers Racing Husqvarna signing Glenn McCormick rolls his sleeves up and gets down and dirty with our Dirty Dozen questions…
Images courtesy of Maurice Montgomery
Dirt Hub: Do you have a Pre-Race Playlist you listen too, and if so name a couple of tracks that are on it?
Glenn: It's not really something I would do before a race.
DH: When was the last time you cried?
Glenn: I cry tears of laughter every day with my 4-year-old daughter Lacey!
DH: What is your favourite inspirational quote?
Glenn: You didn't come this far to only come this far.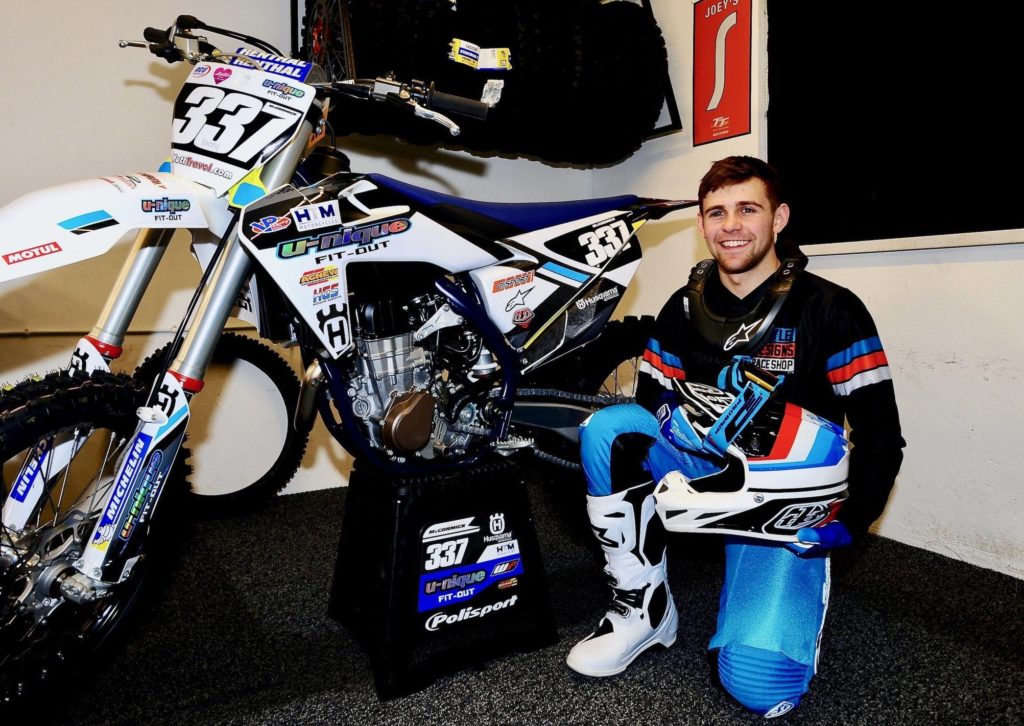 DH: Do you have any weird suspicions or pre-race rituals?
Glenn: Have to put my gear on in order every time, neck brace, gloves, helmet, goggles.
DH: What drives you most to get up in the morning and go training?
Glenn: The want to be better than I was yesterday and make the most of every day.
DH: If you didn't race what sport would you play or take part it?
Glenn: Would have to be downhill mountain biking. Something I would of loved to do even before I started motocross.
DH: What is your biggest Phobia?
Glenn: Confined spaces
DH: Who is your biggest sporting idol and why?
Glenn: Ryan Villopoto, the way he rode a 250 was just so good to watch, then all the injuries and adversities he had to overcome and how he dealt with it.
DH: Where do you see yourself in five years time?
Glenn: Hopefully still riding bikes and enjoying it!
DH: What is your all-time favourite movie?
Glenn: American Pie
DH: Who has had the biggest impact on your career?
Glenn: Apart from my mum dad and sister, Stephen Agnew has had had a big impact on myself to now.
DH: What is your philosophy on life?
Glenn: Live each day like it's your last, you never know what tomorrow will bring!
For more Dirty Dozen interviews >>CLICK HERE<<